EPA announces "roadmap" for forever chemicals regulation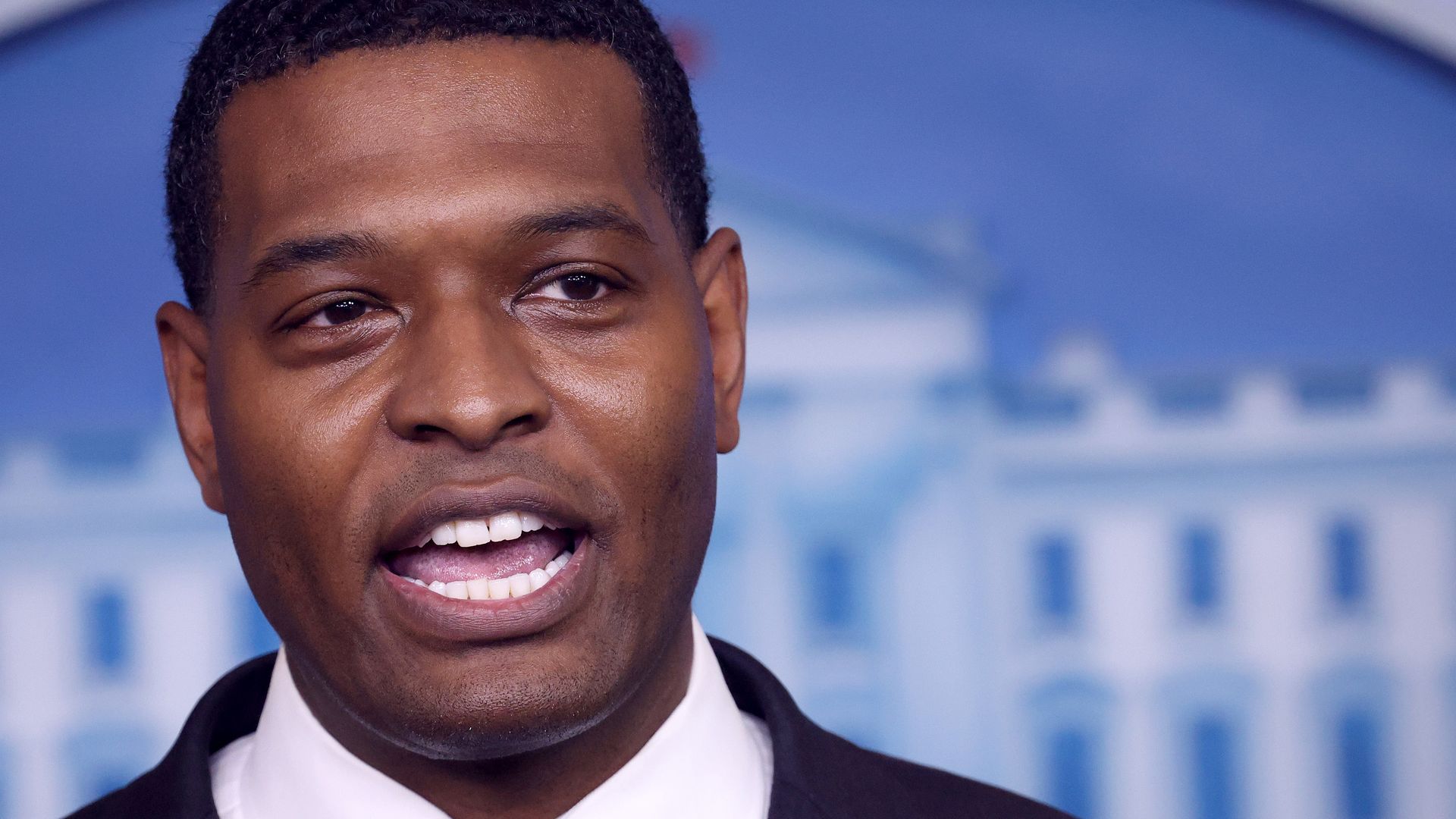 The Environmental Protection Agency unveiled Monday its planned actions to regulate pervasive industrial "forever chemicals" that are used in hundreds of consumer goods and have been linked to adverse health effects.
Why it matters: The long-ignored and largely unregulated chemicals, which can last for hundreds of years without breaking down, are facing new scrutiny under President Biden, who previously promised to designate them as hazardous.
How it works: Per- and polyfluoroalkyl substances (PFAS) — dubbed "forever chemicals" for their durability — are a family of nearly 5,000 chemicals that resist degradation by repelling oil and water and withstanding high temperatures.
They are found in nonstick, water-repellent and fire-resistant products, including cookware, and some food packaging, and have been extensively used by the Department of Defense through flame-retardant foam at military bases.
When introduced into the environment, the chemicals can persist for years, eventually bioaccumulating in fish, wildlife and humans.
There are currently no national drinking water standards for PFAS nor specific federal mandates for its continual testing in drinking water systems, though they have been detected in hundreds of systems around the country.
What they're saying: Because of the widespread use of PFAS, the EPA said it cannot easily regulate the chemicals by addressing one route of exposure or simply clean up exposed environments.
Rather, it said it "needs to also look upstream to prevent new PFAS contamination from entering air, land, and water and exposing communities."
"In all this work, EPA will seek to hold polluters accountable for the contamination they cause and ensure disadvantaged communities equitably benefit from solutions," it added.
The big picture: Among its planned actions, the agency said it plans to continue researching the chemicals to understand their toxicity, how they are introduced into environments and how to more effectively treat affected environments.
In fall 2021, it also expects to release a national PFAS testing strategy that it will need to determine the potential human health and ecological effects of the large number of chemicals in the family.
It is set to propose a national primary drinking water regulation for PFOA and PFOS, two types of forever chemicals that have been linked to adverse health effects, including an increased risk of developing cancer.
It will complete and publish a final toxicity assessment for GenX chemicals and five additional PFAS in fall 2021, and issue publish health advisories for GenX and PFBS in spring 2022.
By the winter of 2022, it plans to collect data on any PFAS manufactured since 2011, including information on its uses, production volumes, disposal and exposures.
Yes, but: The agency said the listed actions are subject to change due to the availability of appropriations and other resources.
Go deeper ... Government Accountability Office: Pentagon should disclose future "forever chemical" cleanup estimates
Go deeper