Coast Guard estimates California oil spill at nearly 25,000 gallons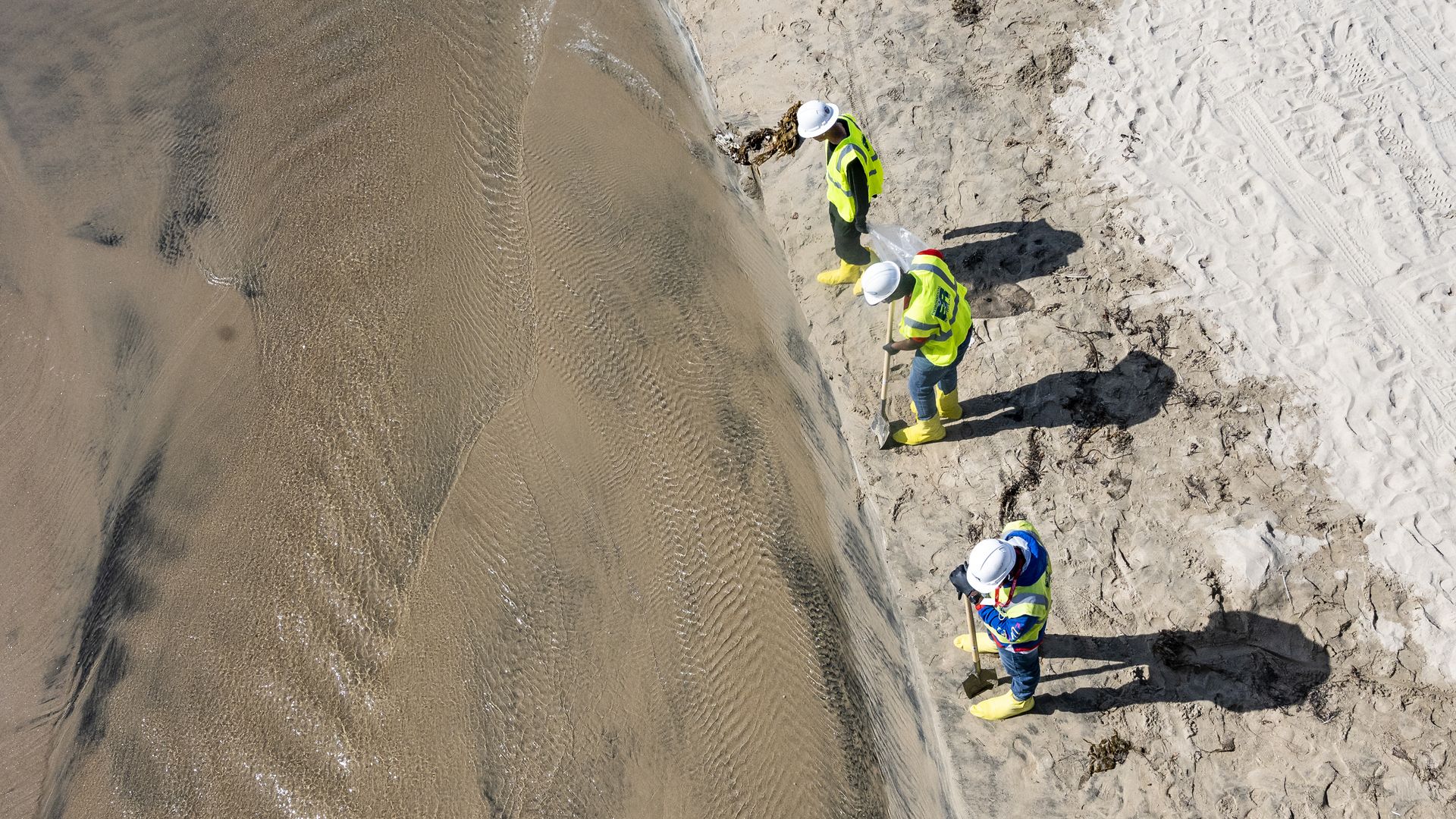 The Coast Guard estimates that nearly 25,000 gallons of crude oil were spilled in an offshore pipeline leak in Southern California, AP reports.
Why it matters: The estimate is on the lower end of what officials initially feared when the state's Justice Department began investigating the massive oil spill off Orange County's Huntington Beach coastline. Officials originally thought the leak to be at least 25,000 gallons and no more than 132,000 gallons.
The big picture: The spill off Huntington Beach was originally confirmed Oct. 2 when Huntington Beach Mayor Kim Carr said the result of thousands of gallons of oil leaking from an offshore oil rig was an "environmental catastrophe."
Coast Guard Capt. Rebecca Ore said Thursday that the spill amounts to approximately 588 barrels, per AP.
"We really dodged a bullet," Carr said, per the Los Angeles Times. "When you hear that thousands of gallons of oil has been released and is quickly approaching your shores you can't help but think the worst."
What's next: The cause of the spill remains under investigation, but Coast Guard officials said the oil came from a pipeline owned by Houston-based Amplify Energy that was damaged by a ship's anchor.
Go deeper