Biden administration outlines "ambitious" plans for coastal wind farms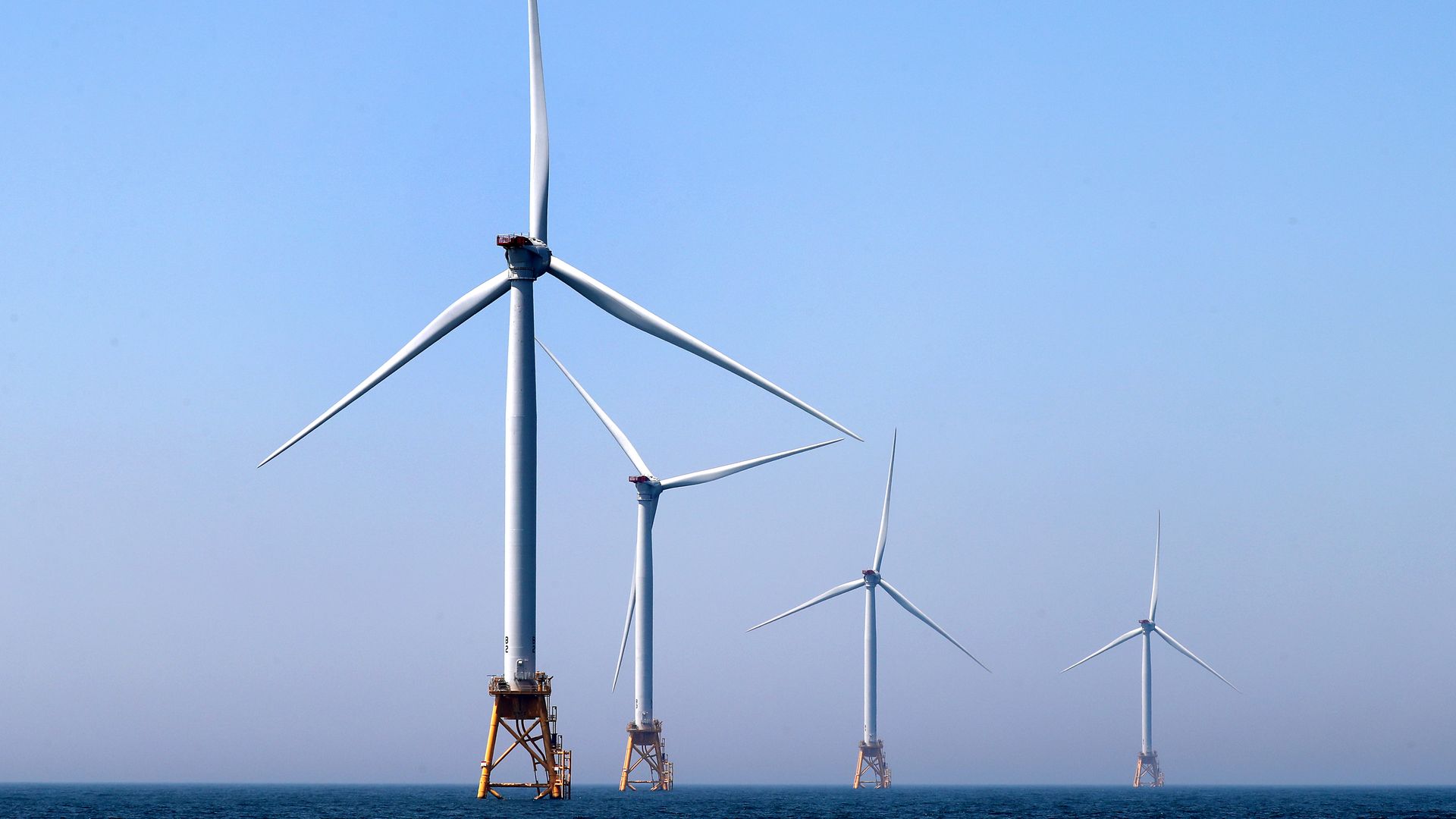 The Biden administration plans to identify and lease federal waters along seven coastal areas to offshore wind power developers over the next few years, Interior Secretary Deb Haaland announced Wednesday.
Why it matters: The new plan constitutes an aggressive push by the federal government to reach its goal of 30 gigawatts of offshore wind-generating capacity in U.S. waters by 2030.
If implemented, the plan would see the development of wind farms along nearly the entire U.S. coastline and would constitute the first long-term strategy to produce electricity from offshore turbines, the New York Times noted.
The big picture: The administration is exploring wind leasing agreements in Oregon, California, the Gulf of Mexico, the Carolinas, the Central Atlantic, the Gulf of Maine, as well as the New York Bight — a small stretch of ocean between Long Island and New Jersey.
Flashback: The administration has already taken other steps to spur offshore wind power, including approval in May of the long-proposed Vineyard Wind project off the coast of Massachusetts.
What they're saying: "The Interior Department is laying out an ambitious roadmap as we advance the Administration's plans to confront climate change, create good-paying jobs, and accelerate the nation's transition to a cleaner energy future," Haaland said in the press release.
Between the lines: Identifying potential areas for this ambitious plan doesn't guarantee the projects will come to fruition.
Many obstacles remain, including opposition from the fishing industry and coastal landowners.
Go deeper