Chevron announces "aspiration" to be carbon neutral by 2050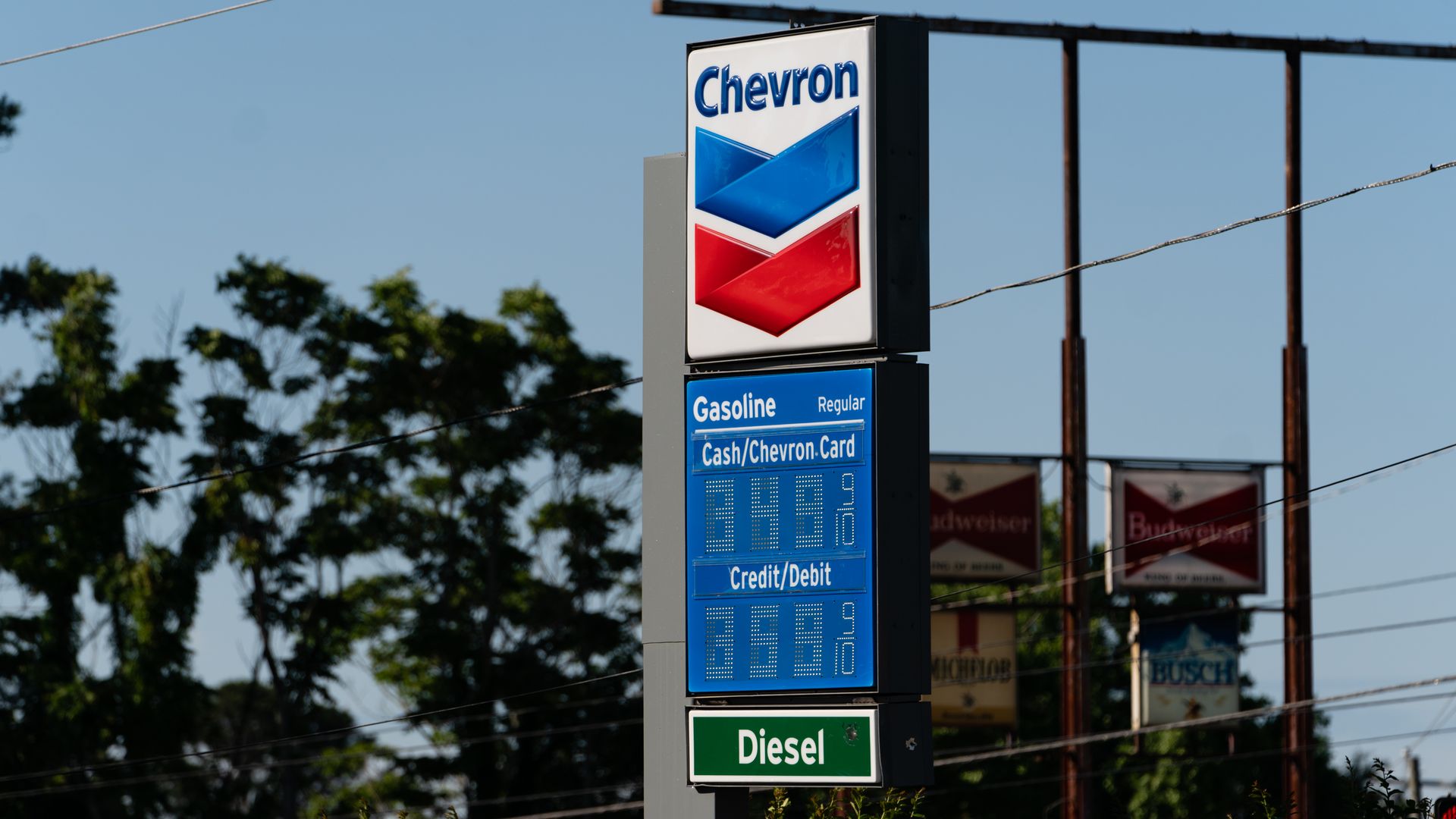 Chevron this morning unveiled an "aspiration" to become a net-zero emissions company by 2050.
Why it matters: While several European majors have these long-term goals, to date U.S.-based behemoths Exxon and Chevron have resisted such pledges.
How it works: The commitment covers Chevron's projects and energy use but does not cover Scope 3 emissions — that is, CO2 from the use of a company's products, like gasoline, in the wider economy. Scope 3 is the largest share of industry CO2 output.
Yes, but: However, Chevron is including Scope 3 in an updated, nearer-term pledge to cut intensity — that is, emissions per unit of output.
Go deeper