Charting the big methane challenge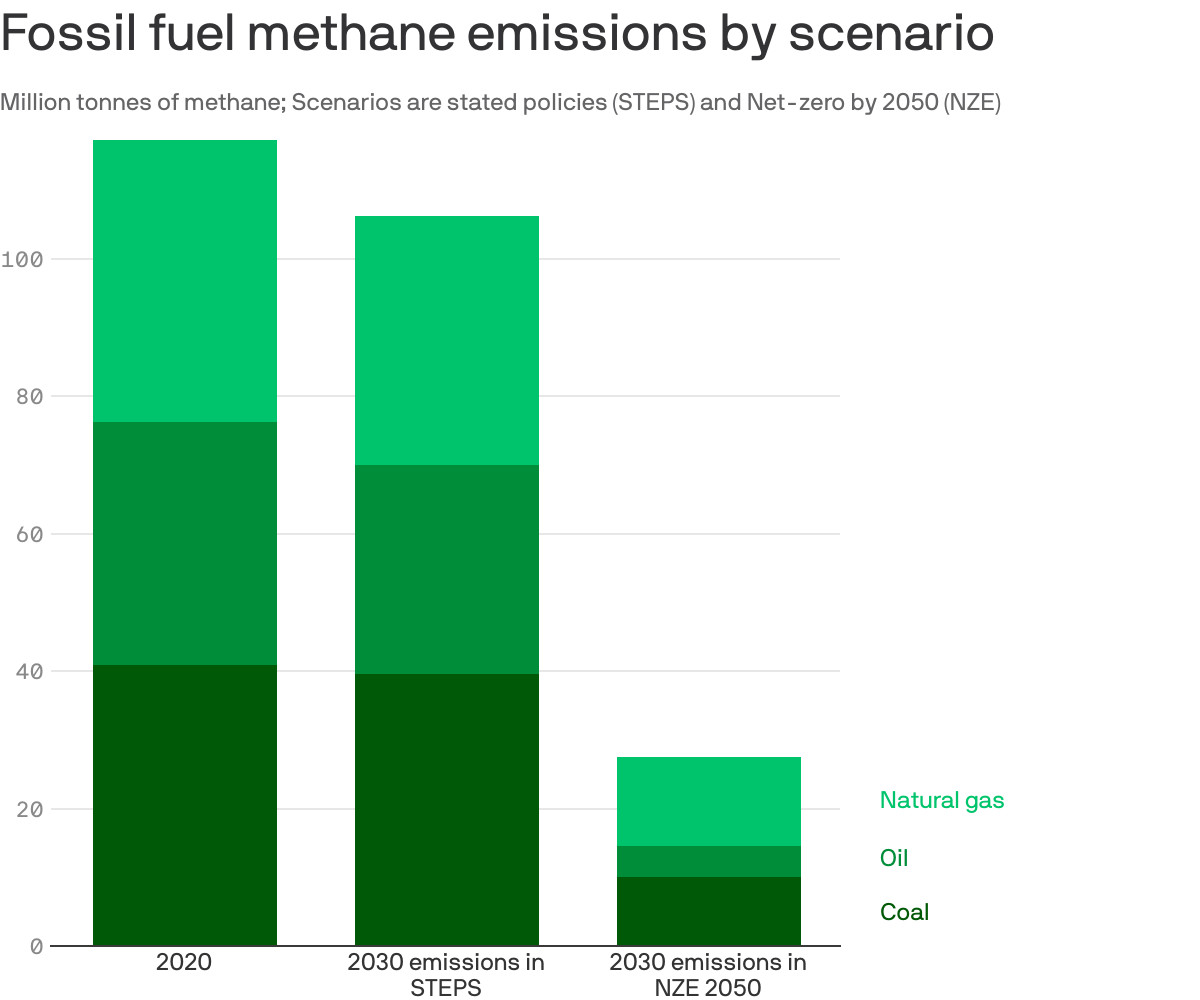 New International Energy Agency analysis sees cost-effective pathways to steeply cut oil-and-gas sector emissions of the potent greenhouse gas methane far more than what's projected under existing policies.
Driving the news: The report looks at methane from the fossil fuel sector and how to achieve a 75% cut by 2030 that's consistent with IEA's wider roadmap for net-zero global greenhouse gas emissions by 2050.
The big picture: That would require efforts far beyond current initiatives, but it's feasible, especially for oil-and-gas emissions, IEA said.
"[I]t is possible to avoid more than 70% of current emissions with existing technology, and where around 45% could be avoided at no net cost," it finds.
Why it matters: "Methane has contributed to around 30% of the global rise in temperatures to date," IEA notes.
Go deeper