Rep. Ruiz: COVID-19 underscored fragility of medical workforce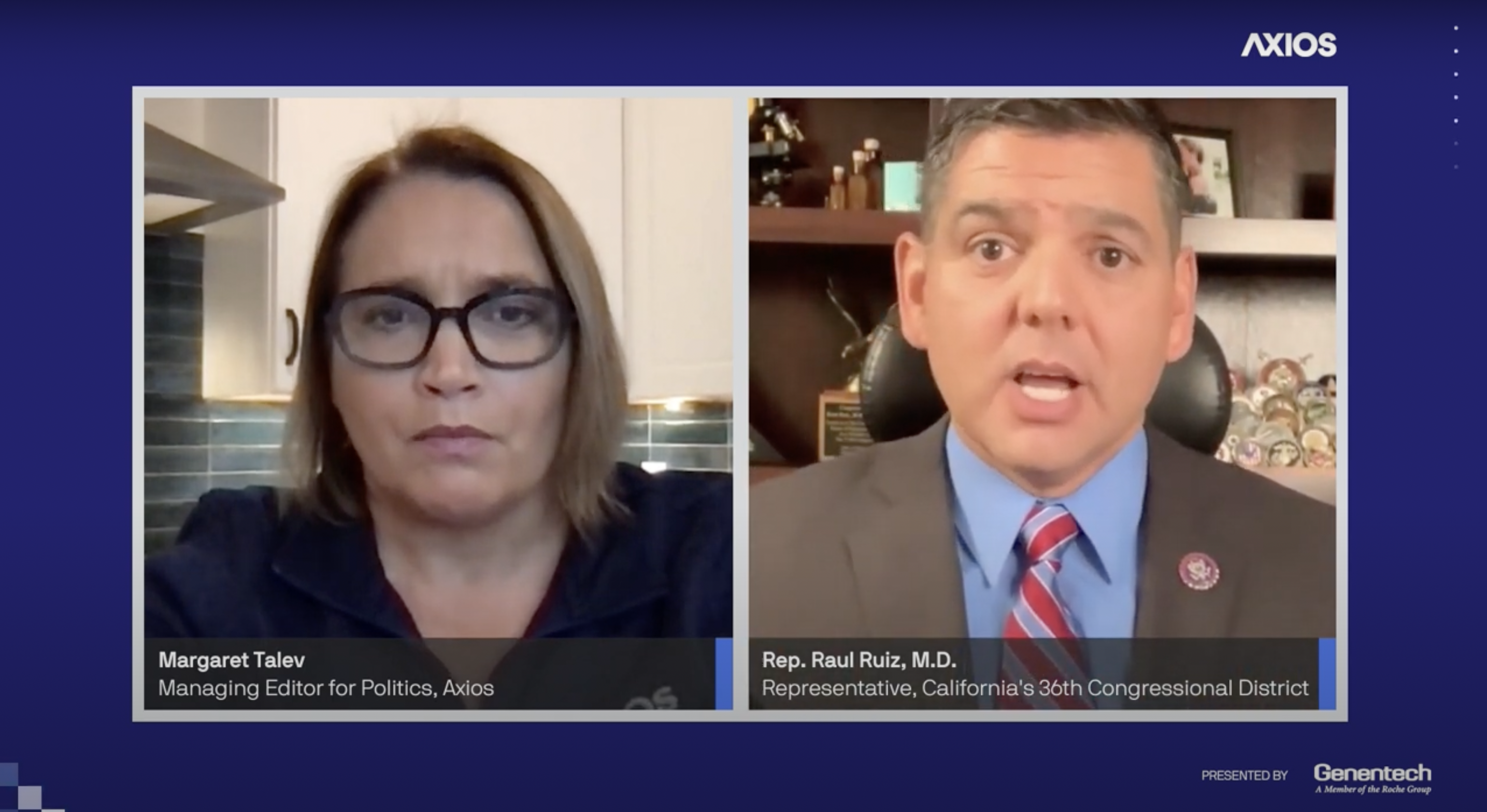 Rep. Raul Ruiz (D-Calif.) at an Axios event on Thursday sounded the alarm over the burnout in the medical workforce.
Driving the news: Ruiz, a physician, said the pandemic underscored the need to bolster health care staff nationwide "so that we're not so vulnerable for another major disaster or a public health crisis, and we can really hold the line."
What he's saying: "Our health care workforce is quite fragile. We saw a lot of the front lines break, not just in terms of the lack of personnel that was available for the enormous amount of hours that were required to take care of the really sick patients, but also the fatigue and the anxiety and the stress," Ruiz said.
"Already about a third of our workforce is in retirement age and so I'm very concerned that you'll see a large retirement from them," Ruiz told Axios' Margaret Talev.
Ruiz also said the pandemic highlighted the value in digital, at-home health care services, such as telehealth, as a tool to mitigate health disparities.
"We know through studies that if you provide more direct care and counseling into the patient's home, into their community, they're less likely to get sick, they're more likely to be satisfied and you will lower the costs because they're not going to the emergency department or being hospitalized."
Go deeper