California oil spill may have been caused by ship anchor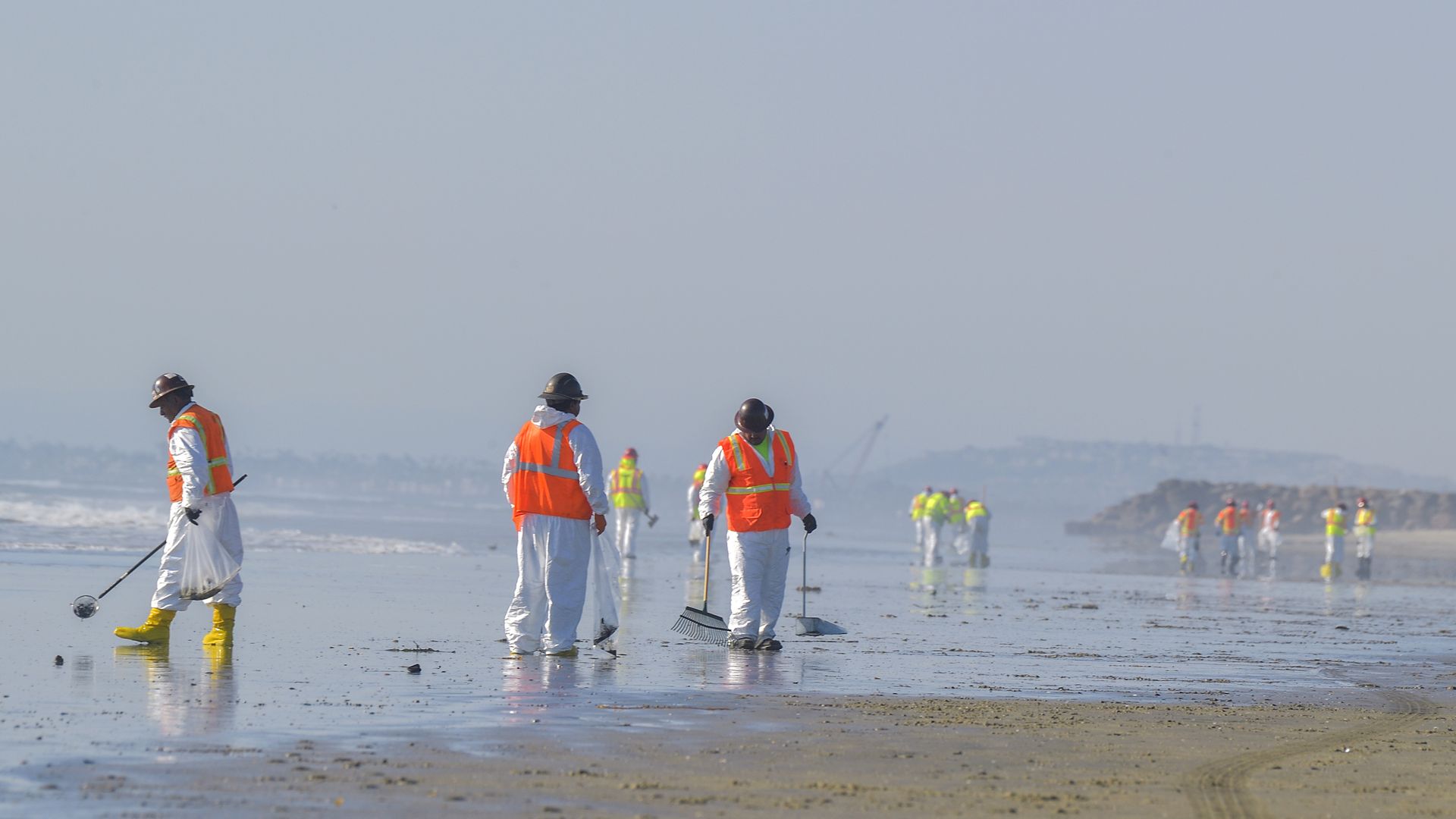 The devastating oil spill off the coast of Southern California occurred after an underwater pipeline was split open and dragged along the ocean floor, potentially by a ship's anchor, officials said Tuesday, AP reports.
Why it matters: Earlier Tuesday, California Gov. Gavin Newsom declared a state of emergency due to the oil spill, which is believed to have dumped 127,000 gallons of oil into the ocean and closed a number of beaches.
Huntington Beach Mayor Kim Carr told reporters the oil spill was an "environmental catastrophe."
The spill is among the largest in recent California history and has devastated wildlife and contaminated several popular beaches.
The big picture: Coast Guard officials said that the Amplify Energy pipeline had a gash in it over a foot wide and that it had been dragged more than 100 feet, AP reports.
The damage may have been "caused by an anchor that hooked the pipeline, causing a partial tear," officials said, per AP.
Between the lines: While vessels aren't supposed to anchor on a pipeline, an unusually large number of cargo ships are waiting off the coast of Huntington Beach to get into the Ports of Long Beach and Los Angeles, causing congestion amid a supply chain crunch. 
This could be a contributing factor to the disaster, notes Axios' Andrew Freedman.
Of note: The full toll on wildlife is not yet known, but the region from Laguna Beach north to Huntington Beach is home to seals, whales, dolphins and birds, among other species.
Go deeper: In photos: Oil spill threatens Southern California shores
Go deeper