Global energy crunch pushes prices up in U.S., Europe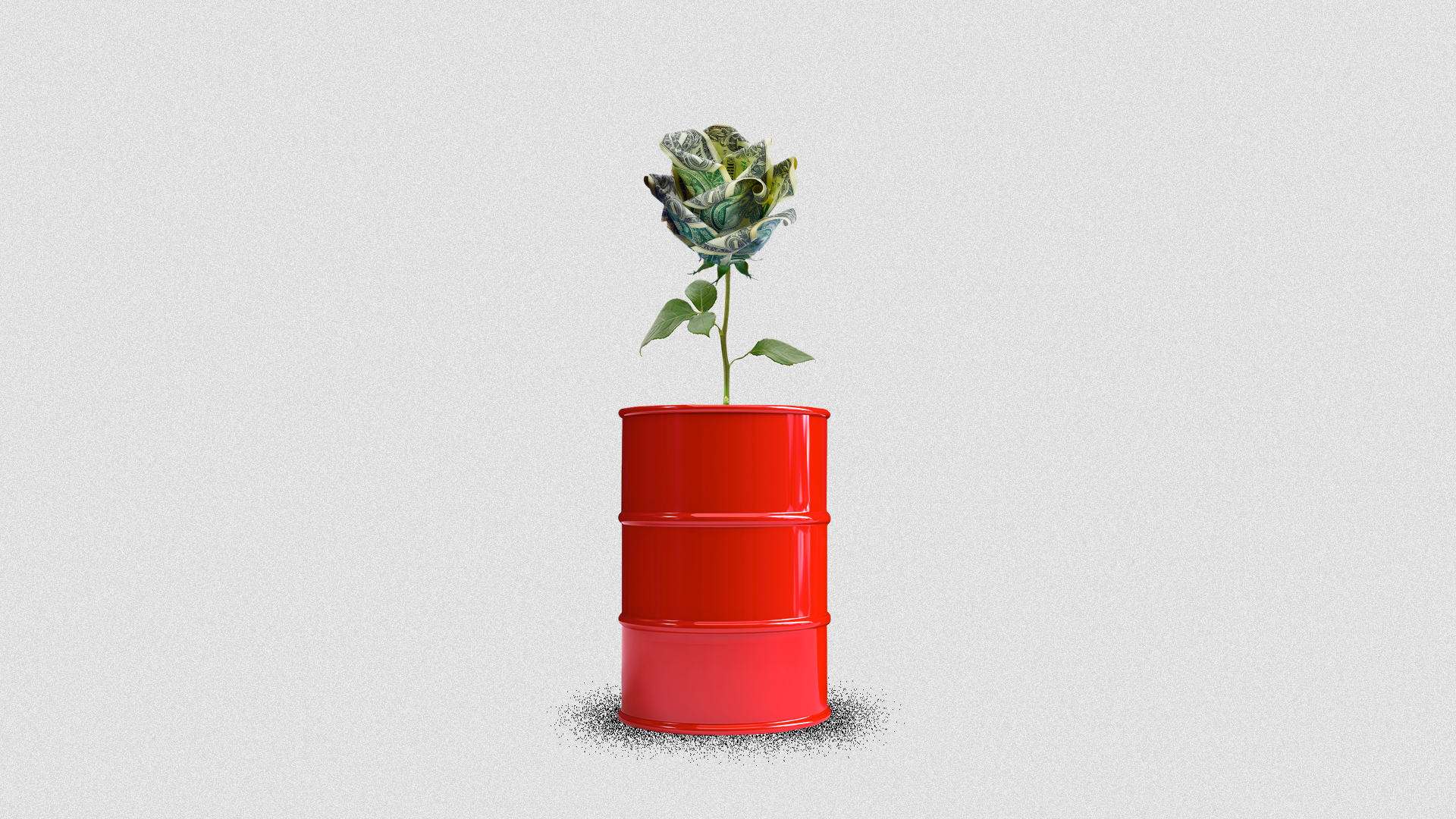 European natural gas prices soared to fresh records this morning while U.S. oil prices are at seven-year highs, the latest signs of convulsions in the global energy system that could shake climate policies.
By the numbers: Via Bloomberg, benchmark Dutch gas futures rose another 18% in trading today, with British prices seeing a similar bounce.
Brent crude oil prices are trading at over $82-per-barrel this morning, the highest since 2018, while the U.S. benchmark WTI is at a seven-year high above $78.
U.S. gasoline prices are averaging $3.20-per-gallon, per AAA, over $1 higher than a year ago.
Reuters reports that European coal futures were trading at 13-year highs yesterday "as rallying gas prices and strong Asian demand fuelled coal buying."
The intrigue: The trends are interlocking, so the high natural gas prices are prompting upward pressure on oil demand as power companies change fuels.
Saudi Aramco CEO Amin Nasser said yesterday he sees fuel switching adding 500,000 barrels per day to global demand.
JPMorgan estimates it could add 750,000 barrels this winter, per the WSJ.
The big picture: The commodity surge stems from a suite of overlapping forces — including weather and demand revival from the pandemic — that are now being felt worldwide.
Energy supply problems are also apparent, with Bloomberg reporting that coal-fired power plants in India are low on supplies and China also facing a crunch.
What we're watching: The potential policy fallout. "Soaring gas and power prices are prompting fears of a backlash against the EU's Green Deal policies, highlighted during Monday's eurozone finance ministers' meeting," Politico reports.
Go deeper: What's behind the rising energy prices
Go deeper