Residents, environmentalists question response time in California oil spill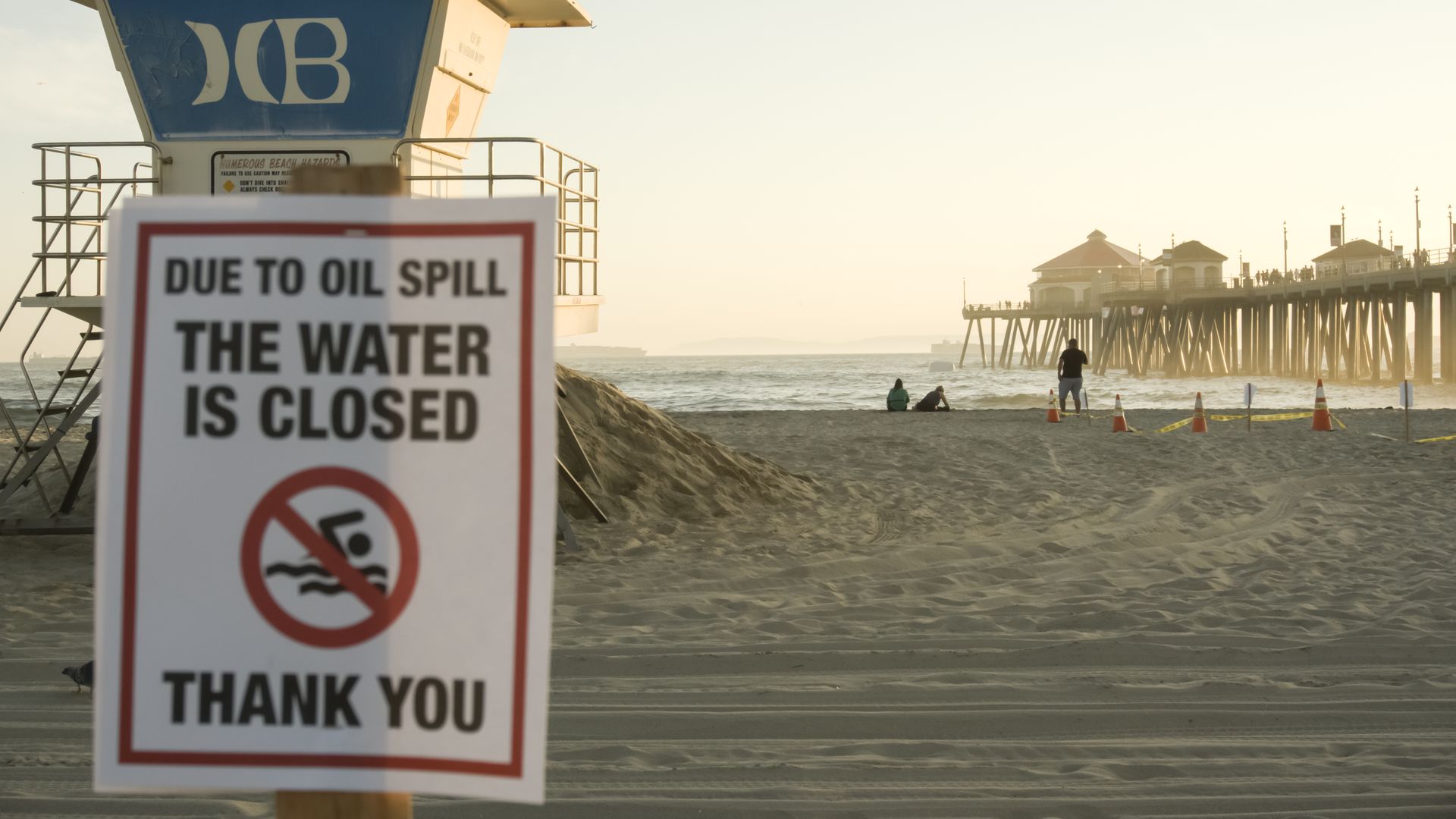 The time it took for authorities to respond to one of the biggest oil spills in California history is being questioned by some residents, business owners, environmentalists and others, AP reports.
Why it matters: An estimated 126,000 gallons of crude oil leaked into the water in Huntington Beach in Orange County. The spill, which threatens wildlife, could keep area beaches closed for months, per Axios' Andrew Freedman.
The big picture: People in the area noticed an oil sheen and heavy petroleum smell on Friday evening, per AP. Rick Torgerson, owner of Blue Star Yacht Charter, told AP that on Friday evening, "people were emailing, and the neighbors were asking, 'Do you smell that?'"
The Coast Guard announced Saturday afternoon that an oil slick had been detected and a unified command was set up, AP notes.
"We were not aware of a leak on Friday night," Martyn Willsher, CEO of Amplify Energy, the company that owns the pipeline, said Monday.
"We were going during a line run on Saturday morning, which is when we detected the sheen," he added at a news conference.
The Coast Guard did not respond to Axios' request for comment.
What they're saying: "By the time it comes to the beach, it's done tremendous damage," said Garry Brown, president of the environmental group Orange County Coastkeeper, according to AP. "Our frustration is, it could have been averted if there was a quick response."
Huntington Beach Mayor Kim Carr said, "We are doing everything in our power to protect the health and safety of our residents, our visitors and our natural habitats."
Go deeper