Biden administration to enforce unlawful bird deaths by industry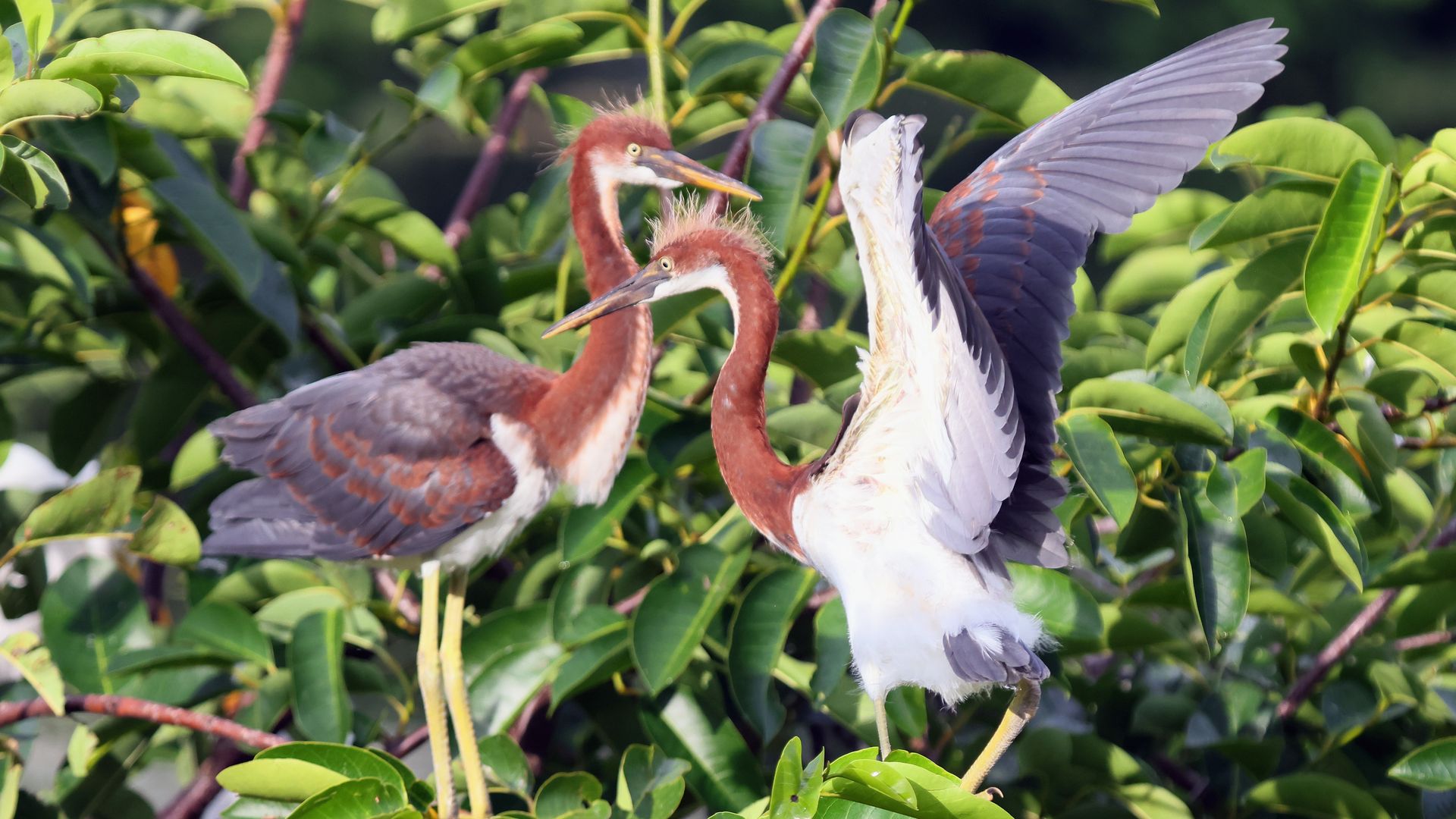 The Biden administration on Wednesday announced that it will write rules to govern the killing of wild birds, revoking a Trump administration policy that eased penalties for companies that caused birds' deaths that could have been avoided, AP reports.
Why it matters: The announcement comes on the same day that the Fish and Wildlife Service announced that 22 animals, including 11 birds, are now extinct.
Driving the news: The Biden administration will also implement stronger enforcement against companies that are responsible for deaths of wild birds that could have been prevented, per AP.
More than 1,000 North American bird species are covered by the treaty, including fast-flying peregrine falcons, tiny songbirds and more than 20 owl species.
The big picture: The Trump administration's reinterpretation of the 1918 Migratory Bird Treaty Act "relaxed legal penalties for energy companies, construction firms and land developers that unintentionally killed birds through activities such as construction and oil drilling," per the Washington Post.
The Biden administration's announcement drew immediate criticism from the oil industry, which has raked in some of the most high-profile prosecutions under the Migratory Bird Treaty Act, AP notes.
"This is not a case of punishing 'bad actors,' but rather a situation where companies are set up for failure," said Mallori Miller, vice president of public relations of the Independent Petroleum Association of America, per WashPost.
What they're saying: "We've lost almost 3 billion birds in the last 50 years," Jerome Ford, U.S. Fish and Wildlife Service assistant director for migratory birds, said, per AP.
"We want to create a common sense approach that works to both conserve birds and provide regulatory certainty to industry."
Go deeper: U.S. declares more than 20 species extinct after exhaustive searches
Go deeper