White House moves against "super-pollutant" in climate fight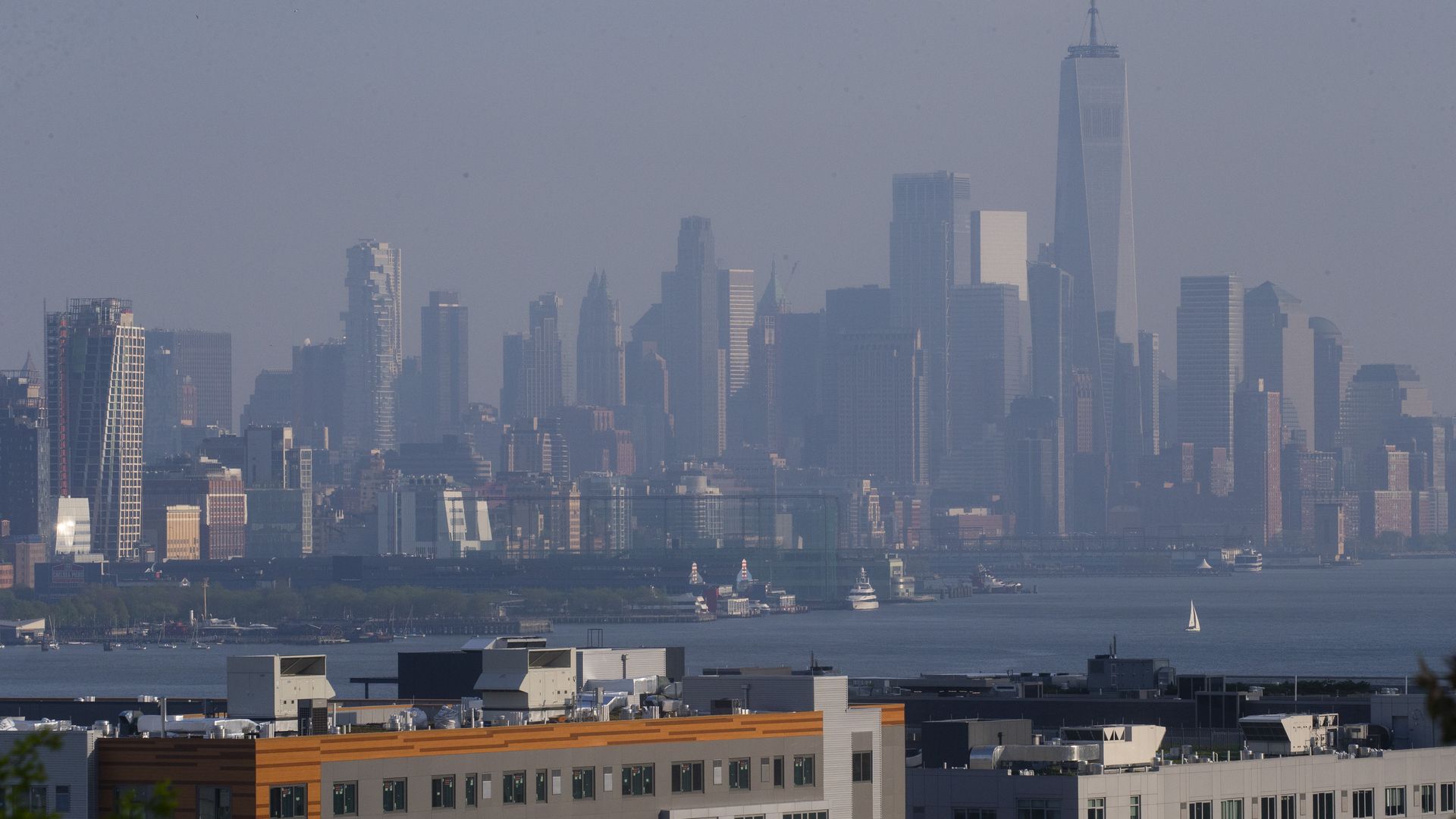 The EPA is finalizing rules today that cut powerful greenhouse gases used in air conditioning and refrigeration, part of a wider new White House strategy to deter these "super-pollutants" and boost manufacturing of substitutes.
Why it matters: The EPA regulation is the U.S. part of a planned global phase-down of chemicals called hydrofluorocarbons. The global phaseout can prevent up 0.5 °C of global warming by 2100, the White House said.
That's a lot if it happens — Paris climate agreement calls for holding global temperature rise to well under 2°C above preindustrial levels and ideally 1.5°C.
Driving the news: The EPA rule, first proposed in May, requires an 85% cut in production and consumption over the next 15 years, officials said.
The agency is acting under wide-ranging bipartisan legislation enacted in late 2020 that seeks to phase down the substances used in cooling, foams and other industrial applications.
The EPA rule is aimed at U.S. obligations under a 2016 addition to the 1987 Montreal Protocol, even though the U.S. has not formally ratified the amendment.
That 1987 treaty successfully curbed the use of substances that deplete the ozone layer, but one side effect was that it boosted deployment of HFCs.
How it works: The White House this morning also unveiled a wider set of plans to combat HFCs and boost alternatives.
A new interagency task force with the Departments of Homeland Security, Justice, State and Defense to "detect, deter, and disrupt" illegal import or manufacturing of HFCs.
"Illegal trade in HFCs poses a fundamental risk to America's climate and economic goals," a White House summary states.
There's a new Defense Department effort to survey "mission critical" military uses and plan for transition by identifying climate-friendly alternatives for use in ground vehicles and aviation, fire suppressants and more.
Another part of that effort will seek to use federal procurement more broadly to support alternatives to HFCs.
By the numbers: The EPA regulation is estimated to cut greenhouse gas emissions by the equivalent of over 4.5 billion metric tons of carbon dioxide by 2050, officials said.
That's "equal to nearly three years of U.S. power sector emissions at 2019 levels," a White House summary states.
EPA Administrator Michael Regan told reporters that transitioning to safer alternatives and more energy-efficient cooling technology is estimated to provide over $270 billion in cumulative cost savings and public health benefits by 2050.
The big picture: The Associated Press notes that the phase-down provisions Congress enacted last year had support from industry groups like the National Association of Manufacturers, American Chemistry Council and the Air-Conditioning, Heating and Refrigeration Institute.
"The industry has long been shifting to the use of alternative refrigerants and pushed for a federal standard to avoid a patchwork of state laws and regulations," AP reports.
Go deeper