Exclusive: Leonardo DiCaprio invests in cultivated-meat startups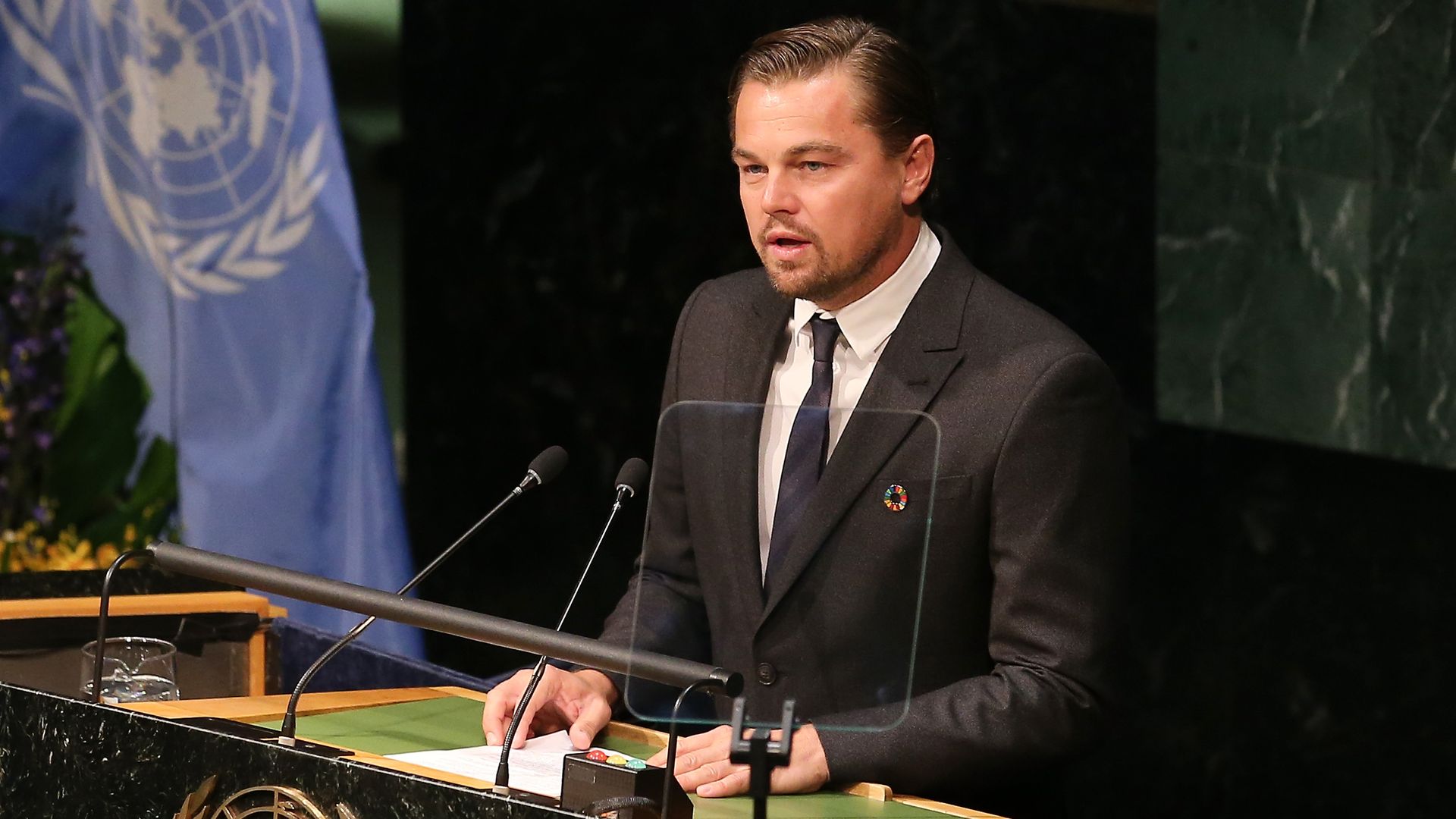 Actor and environmentalist Leonardo DiCaprio is investing in a pair of cultivated meat startups and joining their advisory boards, Axios can report first.
Why it matters: Cultivated meat — which is grown from animal cells — is still in early stages and has garnered criticism from some greens, but DiCaprio's involvement provides a boost from one of the world's most prominent climate activists.
Driving the news: DiCaprio will be investing undisclosed sums in the Dutch startup Mosa Meat, which made the world's first cell-based hamburger, and Israel's Aleph Farms, which produced the first cell-based steak.
"One of the most impactful ways to combat the climate crisis is to transform our food system," DiCaprio said in a statement. "Mosa Meat and Aleph Farms offer new ways to satisfy the world's demand for beef, while solving some of the most pressing issues of current industrial beef production."
By the numbers: According to a 2013 report by the UN's Food and Agriculture Organization (FAO), meat and dairy account for 14.5% of global greenhouse gas emissions.
Beef — the meat that both Mosa and Aleph are aiming to cultivate from cells — has by far the biggest greenhouse gas footprint of any food type, in part because cattle produce significant amounts of the highly warming gas methane when they digest feed.
Cultivated beef — which involves growing only the parts that consumers will eat, rather than an entire cow — doesn't have that problem. Though, at its current stage of development, it requires significant amounts of energy.
What they're saying: DiCaprio's investment "confirms our road map for ushering in a new age of meat production that helps combat climate change and preserve our precious planet," says Didier Toubia, Aleph's CEO and co-founder.
The other side: Some environmentalists argue that the push for cultivated meat is an "over-engineered solution to a problem that we can solve by changing our diets" to more plant-based foods, as author Jenny Kleeman wrote in The Guardian last year.
Yes, but: Even as the toll of climate change has grown and existing plant-based meat alternatives like the Beyond Burger have become more popular, there's little evidence that the world is changing how it eats.
The FAO projects that global meat consumption will rise by more than 1% this year, while Mosa Meat CEO Maarten Bosch notes that "meat consumption is expected to rise between 40%–70% by 2050 with dire consequences for the planet."
The bottom line: DiCaprio's imprimatur could help convince skeptical environmentalists that, as Bosch puts it, "the sustainable choice will be an easy one," which may be more effective than trying to convince a meat-loving public to give up their burgers.
Go deeper