Making sense of Shell's exit from the Permian Basin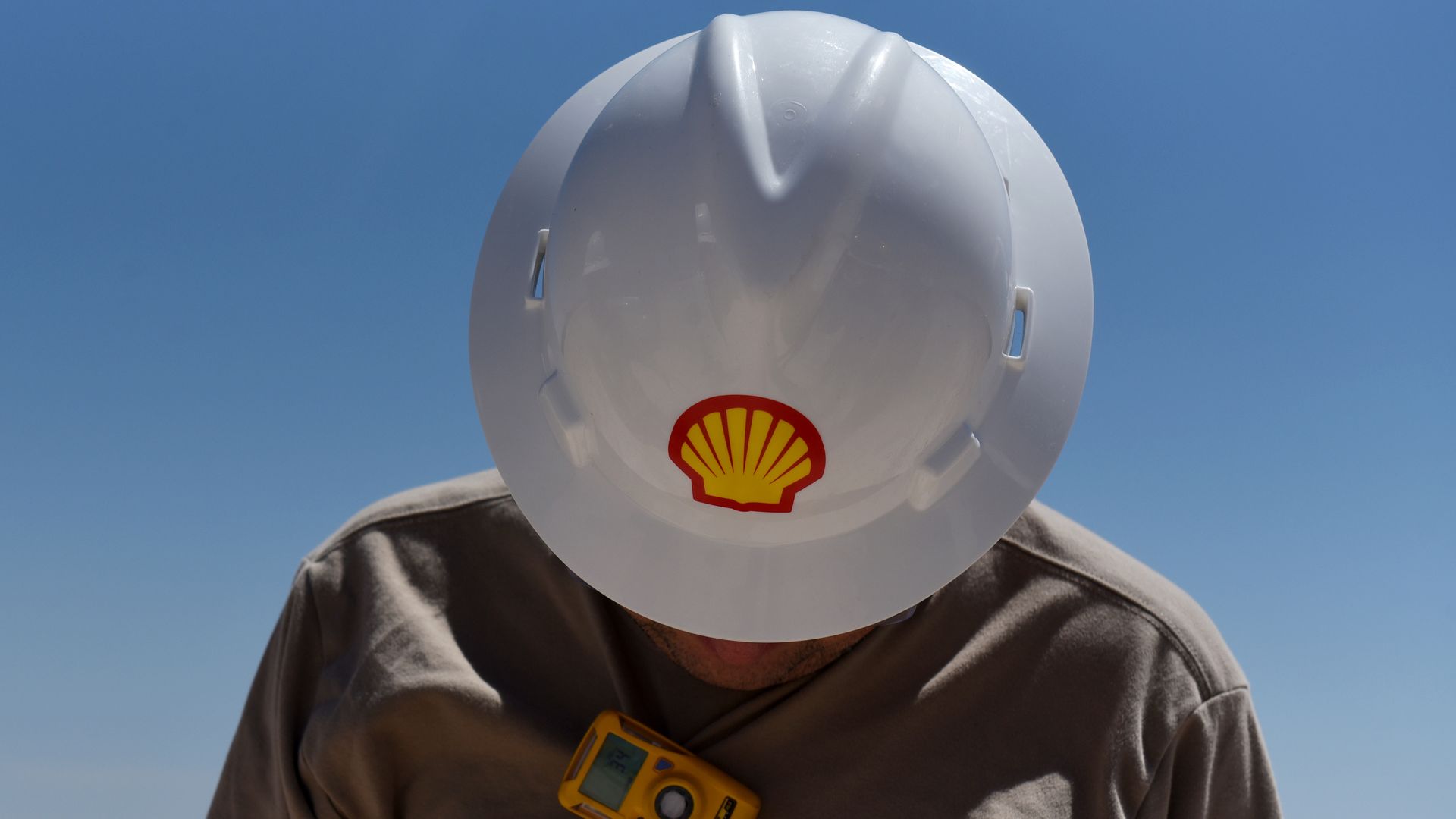 Royal Dutch Shell's sale of its Permian Basin assets to ConocoPhillips can't be untethered from how the industry is positioning itself as it faces pressure on climate change.
Catch up fast: The companies announced the $9.7 billion cash deal yesterday afternoon. ConocoPhillips will get 225,000 acres in Texas it expects will produce 200,000 barrels of oil equivalent per day in 2022.
The big picture: The deal comes as Shell, like other European majors, is moving to diversify its business into low-carbon sectors. The company says its oil production likely peaked in 2019.
"The shift in focus among the industry's largest players seems to be creating opportunities for Conoco, which remains more aligned with traditional oil and gas production," Andrew Dittmar, senior M&A analyst at Enverus, said in a note.
ConocoPhillips said in the deal announcement that it's also boosting its 2030 goals for cutting emissions intensity — that is, emissions per unit of output.
Northland Capital Markets analyst Subash Chandra tells the Wall Street Journal that environmental issues are becoming a more important part of oil patch deals.
"Shell doesn't want to sell to someone who is going to make them look bad on their ESG metrics even after the sale," he said.
The intrigue: "Shell has been under pressure to accelerate its strategy for the energy transition after a Dutch court ruled that the company must sharply reduce its CO2 emissions this decade," Argus Media notes of the May decision.
Yes, but: Bloomberg unpacks Shell's decision to send $7 billion of the proceeds from the Permian deal back to shareholders even as some European peers spend big on renewables projects.
Go deeper