Jeff Bezos's climate fund is steering $1 billion into conservation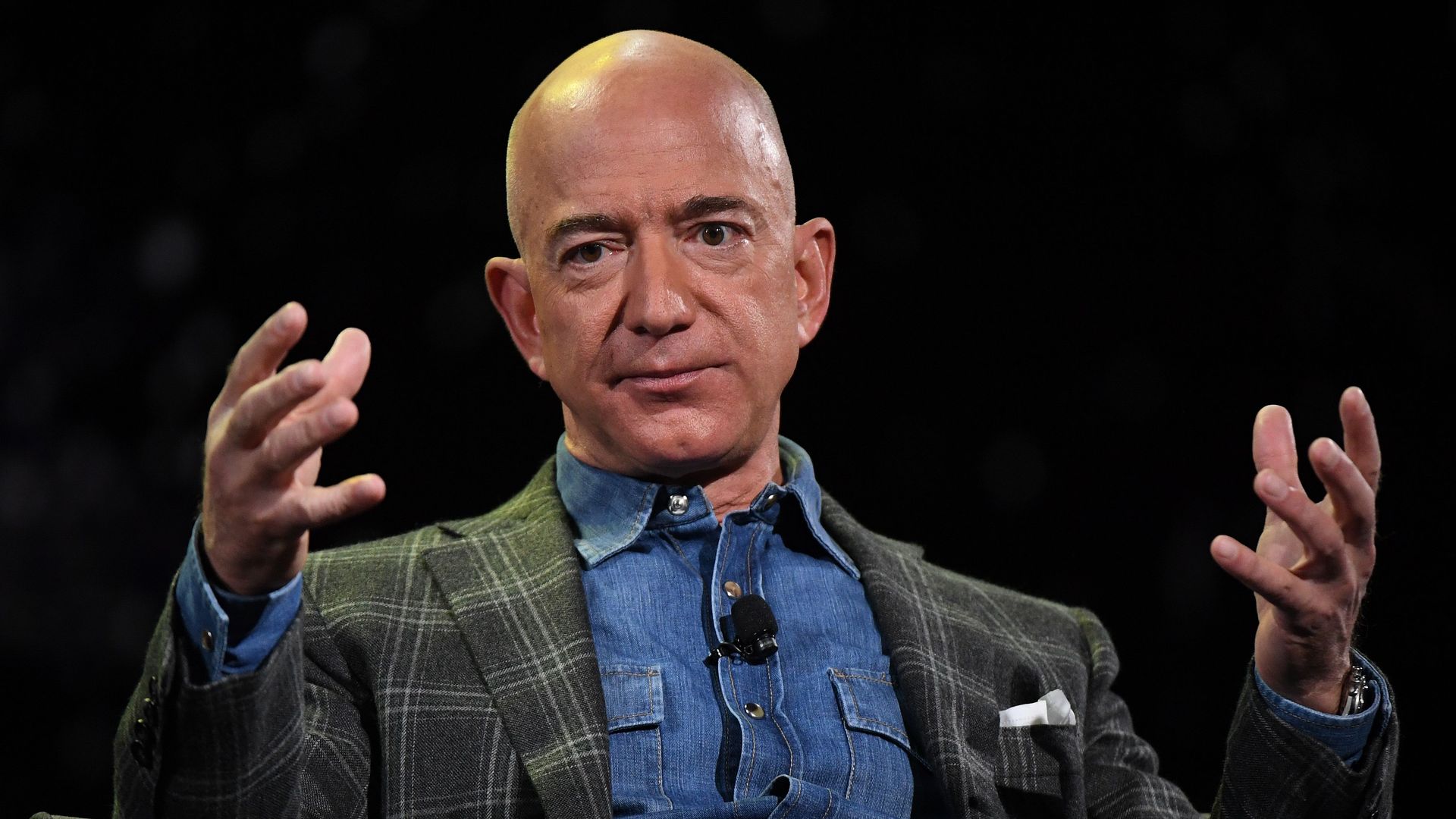 Jeff Bezos' climate philanthropy on Monday pledged $1 billion for conservation and biodiversity, with the first grants beginning later this year focused on the Congo Basin, the Andes region and the Pacific Ocean.
Driving the news: The money will be used to "create, expand, manage, and monitor protected and conserved areas," according to the announcement.
"This commitment to conservation will focus on areas that are important for biodiversity and carbon stocks and will give emphasis to the central role of local communities and Indigenous peoples in conservation efforts," the announcement states.
Why it matters: The Bezos Earth Fund, which was first unveiled early last year, has quickly become a very large presence in climate giving. Bezos plans to allocate $10 billion by 2030.
Today's pledge represents a significantly expanded focus on nature and conservation, though some prior funding went to conservation-focused groups.
The $1 billion for conservation is the first part of a three-part nature strategy, the fund's announcement states, with subsequent commitments aimed at landscape restoration and "food system transformation."
Catch up fast: Monday's announcement is the third move from the fund staked by Bezos, the founder of Amazon who is among the world's richest people.
Last November the fund announced $791 million in grants across 16 groups, including $100 million apiece for a handful of large groups like the Environmental Defense Fund, World Resources Institute and the Nature Conservancy.
Earlier this month it pledged another $204 million, including nearly $74 million in immediate disbursements, to various organizations — including a number focused on "climate justice" and helping grassroots advocacy.
Go deeper