Sequoia National Park Forest wraps trees in foil as wildfires approach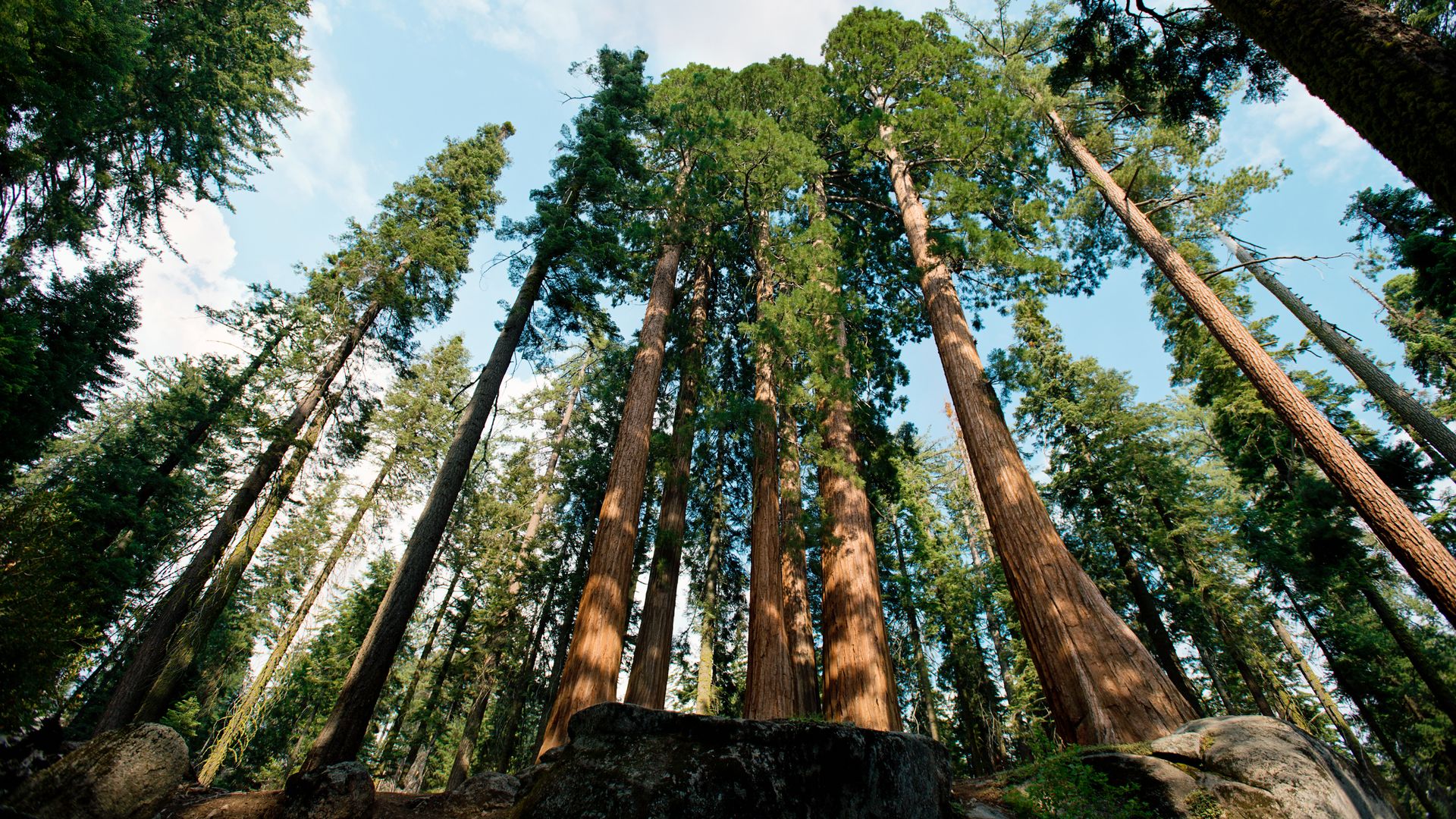 Sequoia National Park Forest officials have wrapped giant sequoia tree trunks in aluminum foil insulation due to two uncontained California wildfires that are projected to spread toward the park.
Why it matters: Giant sequoias are unaffected by most wildfires, but among the trees currently under threat is The General Sherman Tree, which is approximately 2,300 to 2,700 years old.
The big picture: The two fires ⁠— collectively called the KNP Complex ⁠— were ignited by lightning on Sept. 9 and have since grown to 8,940 acres as of Thursday evening, according to federal wildfire data.
One of the fires, the Colony Fire, is still about a mile away, and Cal Fire estimates it will arrive at the edge of the famed sequoia grove by Friday morning, the SFist reports.
Go deeper