California fires force Sequoia National Park personnel to evacuate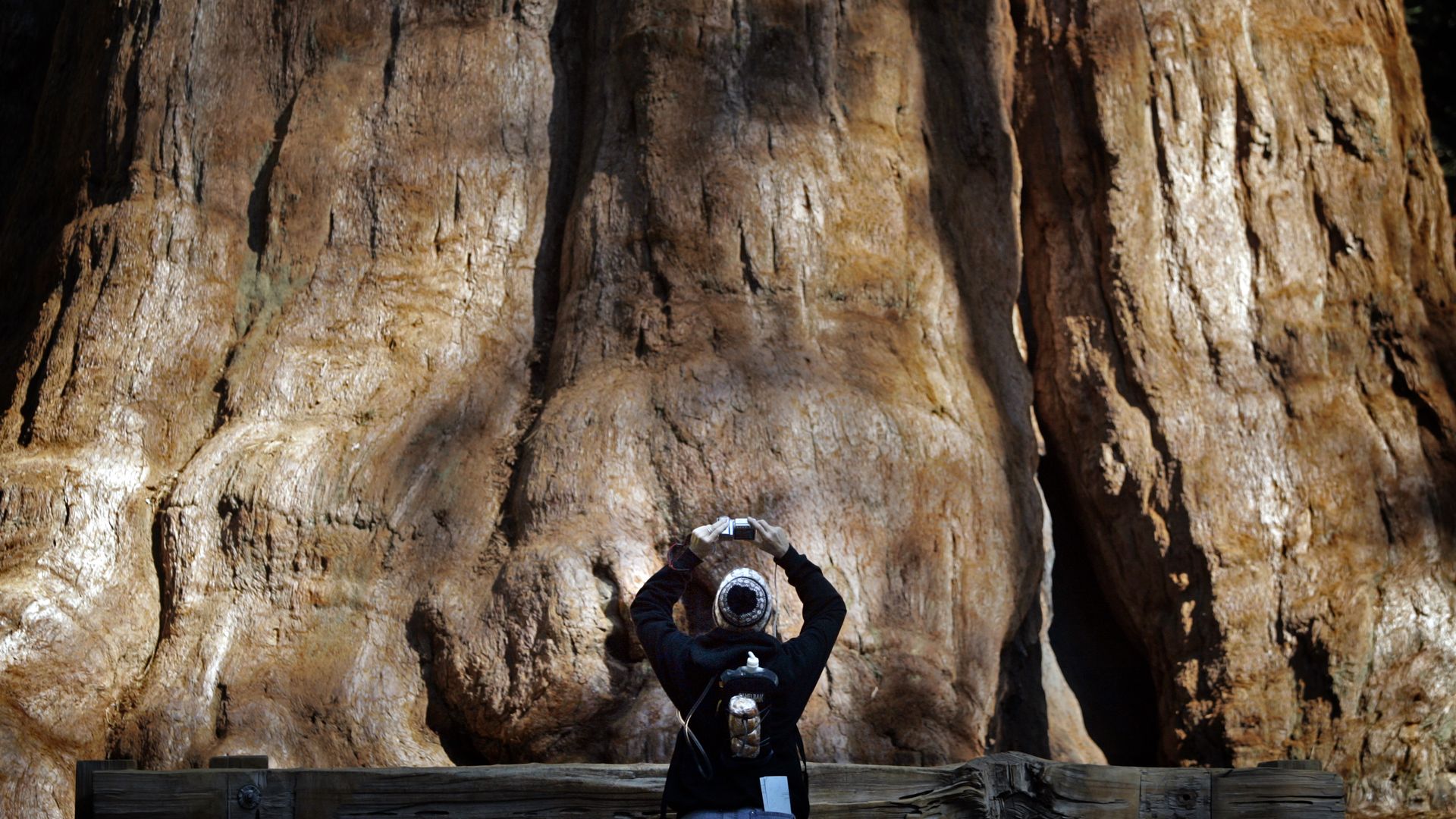 Two uncontained California wildfires are projected to spread toward Sequoia National Park, forcing around 75 park personnel to evacuate, AP reports.
Why it matters: Park officials said the fires have the potential to threaten a part of the park known as Giant Forest, which is home to more than 2,000 giant sequoias, including one that is considered the largest tree on Earth by volume.
The massive General Sherman Tree is 275 feet tall and over 36 feet in diameter at its base, according to the National Park Service.
What they're saying: "There's no imminent threat to Giant Forest but that is a potential," Mark Ruggiero, fire information officer for Sequoia and Kings Canyon national parks, said Tuesday, according to AP.
Ruggiero said the closest flames were about a mile from Giant Forest on Tuesday morning.
The two fires ⁠— collectively called the KNP Complex ⁠— were ignited by lightning on Sept. 9 and have since grown to 7,039 acres as of Wednesday afternoon, according to federal wildfire data.
The Paradise Fire, the largest of the two, spread north toward Sequoia National Park on Tuesday, crossing the Kaweah River and the Generals Highway.
Multiple communities south of Giant Forest have been ordered to evacuate, while others have received evacuation warnings.
The big picture: California this year has been battered by multiple large wildfires, which are exacerbated by a climate change-caused megadrought across the West.
The Dixie Fire, now the second-largest wildfire in the state's recorded history, has torched more than 960,5oo acres and is 75% contained.
Go deeper: The U.S. just had its hottest summer, tying with "Dust Bowl" year of 1936
Go deeper