Poor countries push for lenience in banning fossil-fuel financing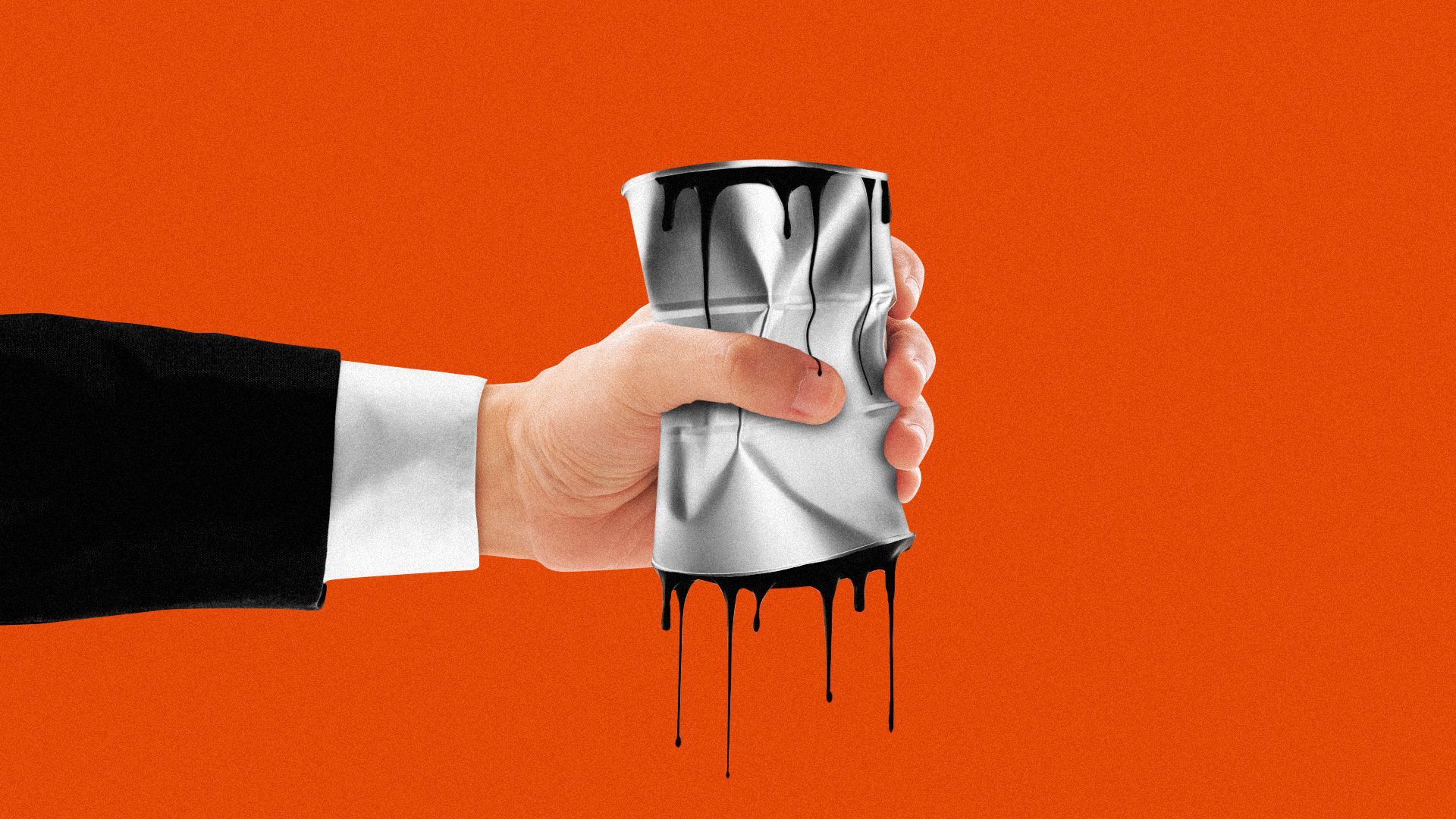 The growing urgency of tackling global warming is colliding with the world's deeply uneven use of the heat-trapping energy resources that are causing it.
The big picture: The long-simmering debate over the role rich and poor countries should fill in tackling climate change is reaching a boiling point.
Rich countries in North America and Europe, which have built their economies on oil, natural gas and coal, are calling for drastic cuts in burning these fuels. Leaders of poorer nations, particularly in Africa, are urging lenience for their still-developing economies.
Driving the news: Wealthy nations and development banks funded by them are restricting access to financing for fossil-fuel infrastructure in dozens of the world's poorest countries.
The biggest sticking point is emerging over natural gas, which emits far less carbon dioxide and other traditional pollution compared to coal and oil.
But gas is still a fossil fuel that is contributing to Earth's temperature rise because its primary component is methane, a potent greenhouse gas.
Why it matters: To forestall the worst effects of a warming planet, the world must drastically cut heat-trapping emissions, most of which come from burning fossil fuels, says a just-released United Nations report. Yet concerns about equity — which often fall along racial lines — are emerging in response.
"The most valuable thing we can do is invest in technologies that allow countries to substitute in renewables for fossil fuels. Shutting off the spigot now for the poorest countries will be devastating for them."
— Vijaya Ramachandran, director for energy and development at the nonprofit Breakthrough Institute
How it works: Governments and development banks in and funded by wealthy nations, including the United States and World Bank, largely control access to financing for the world's 74 poorest countries as defined by the World Bank, most of which are in Africa.
The Treasury Department in August issued guidance to the world's multilateral banks that opposes funding entirely to oil and coal and production of natural gas. It will offer narrow and qualified support for certain natural-gas infrastructure like pipelines, in the poorest countries only.
The World Bank announced similar restrictions earlier this summer, as did a United Kingdom development bank last summer.
The European Investment Bank has taken the strictest approach. It announced in 2019 it would end financing of all fossil-fuel projects, including natural gas, by the end of this year. Gas facilities that have technology installed that could capture its emissions are the only exception.
What they're saying: "Curbing natural gas investments in Africa will do little to limit carbon emissions globally but much to hurt the continent's economic prospects," said Yemi Osinbajo, vice president of Nigeria, in an oped published in late August.
By the numbers:
The 48 countries and more than one billion people of Sub-Saharan Africa (excluding Northern African nations and South Africa) account for less than 1% of the world's cumulative carbon emissions. The entire continent is just 3%.
Even if those 48 nations suddenly tripled their electricity consumption overnight using only natural gas, it would amount to just 0.62% of the world's annual global emissions, per a calculation by Energy For Growth Hub, a nonprofit focused on sustainable and equitable energy development.
In fact, it's not even electricity, but cooking (with fuels like wood) that's especially polluting. These wood fuels represent Africa's largest single energy source, and therefore is one of the region's largest contributors to climate change, according to a June peer-reviewed study by Duke University experts.
"Many homes in Sub-Saharan Africa are still cooking with charcoal and firewood, and urgently need to transition to cleaner options" like propane and other products derived from oil and gas, said Murefu Barasa, founder and managing partner of EED Advisory Limited, a Kenya-based consulting firm on energy access in Africa.
Yes, but: Some environmentalists agree that although poorer nations have as much right as wealthier nations to fully develop their economies, the urgency of climate change means new fossil fuels, including natural gas, can't play a role.
"It has yet to be demonstrated that there are development pathways for the countries of the south that are not fossil-dependent pathways," said Tom Athanasiou, executive director of EcoEquity, a think tank working with international groups to ensure equitable climate solutions.
"We believe there are such pathways, particularly since the renewable energy revolution."
He said richer nations need to help more to subsidize the transition costs so countries like Nigeria and Kenya can rapidly adopt cleaner energy.
The bottom line: "If the push for a net-zero 2050 is not very widely accepted around the world as being fair, it's going to fail," Athanasiou said.
Editor's note: Amy Harder is launching Cipher, a new publication by Breakthrough Energy, a project focused on how to achieve net-zero emissions by 2050. To keep following her journalism, sign up for her weekly newsletter here.
Go deeper