A new residential solar push with a justice focus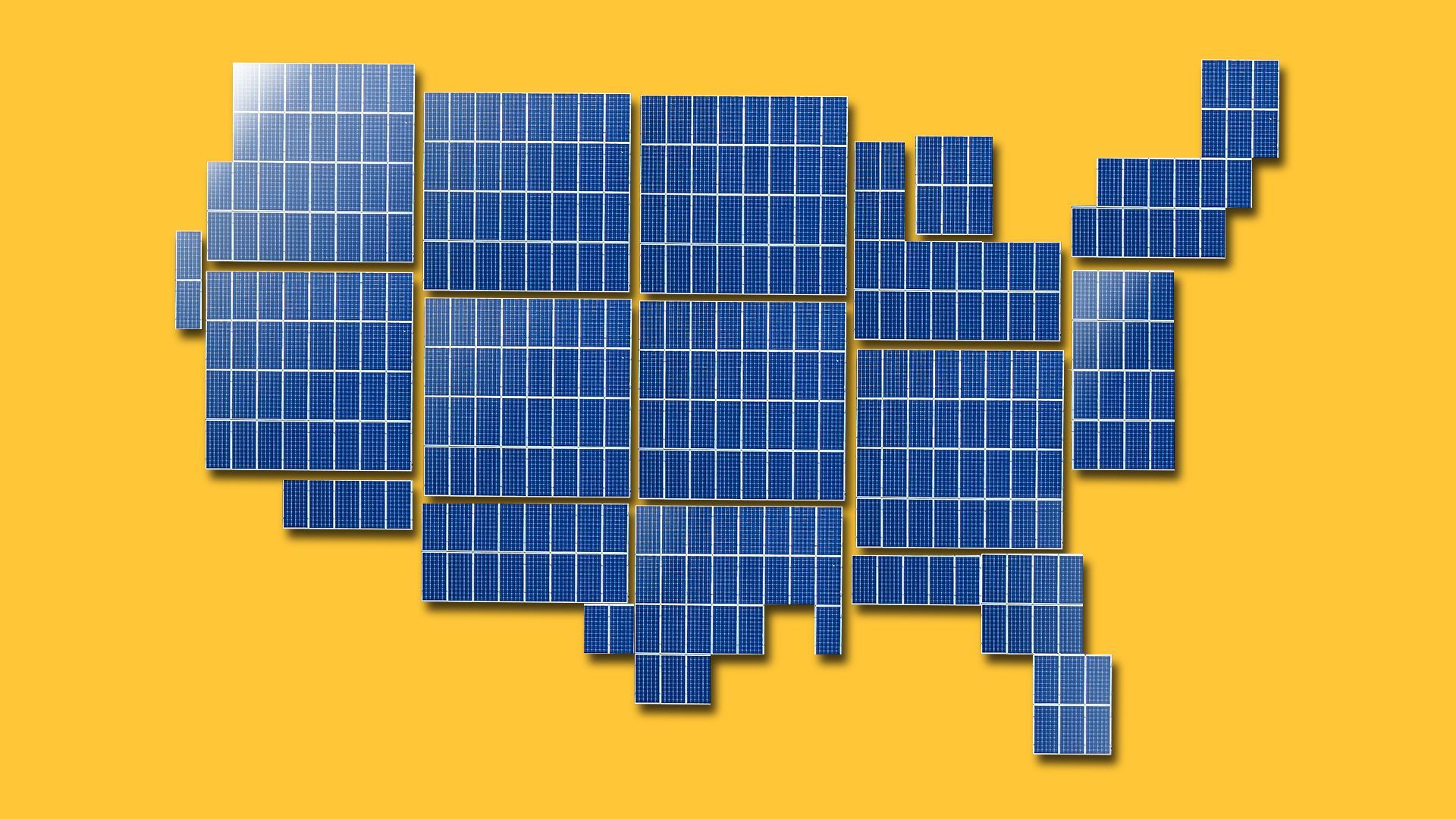 A broad coalition is pushing Congress to make a key residential solar incentive more available to the low-income and communities of color.
Driving the news: Residential Renewables for All brings together around 350 organizations and individual advocates, including environmental groups, civil rights organizations and renewables companies.
The ad-hoc coalition is formally launching today (although it quietly began in August).
It includes the National Wildlife Federation (NWF), the NAACP, the Union of Concerned Scientists and Black Owners of Solar Services.
How it works: They want revision a longstanding tax credit for installing home solar systems and some other clean energy tech.
Right now the credit doesn't help low-income people with limited or no tax liabilities, or who cannot wait years, under the current structure, to monetize the value.
The group wants the credit available as an upfront "direct pay" incentive available regardless of tax liability.
They estimate that 26 million households, including a combined 6.2 million Black and Latino households, "are unable to benefit...because they do not have sufficient taxable income."
What they're saying: NWF's Mustafa Santiago Ali tells Axios it's one of the ways vulnerable communities can move from "surviving to thriving" by fighting pollution, lowering energy bills, and giving people more control over energy choices.
"When we have these types of initiatives in place, giving people the opportunity to have energy democracy, giving people the opportunity to play an active role in the lessening of the impacts and breaking our addiction to fossil fuels, then we have a triple-win situation," Ali says.
What's next: Starting this week the group's members will ramp up outreach to lawmakers. They're also working with the Solar Energy Industries Association, a spokesperson said.
Go deeper