Ad wars intensify as Democrats' green energy plans take shape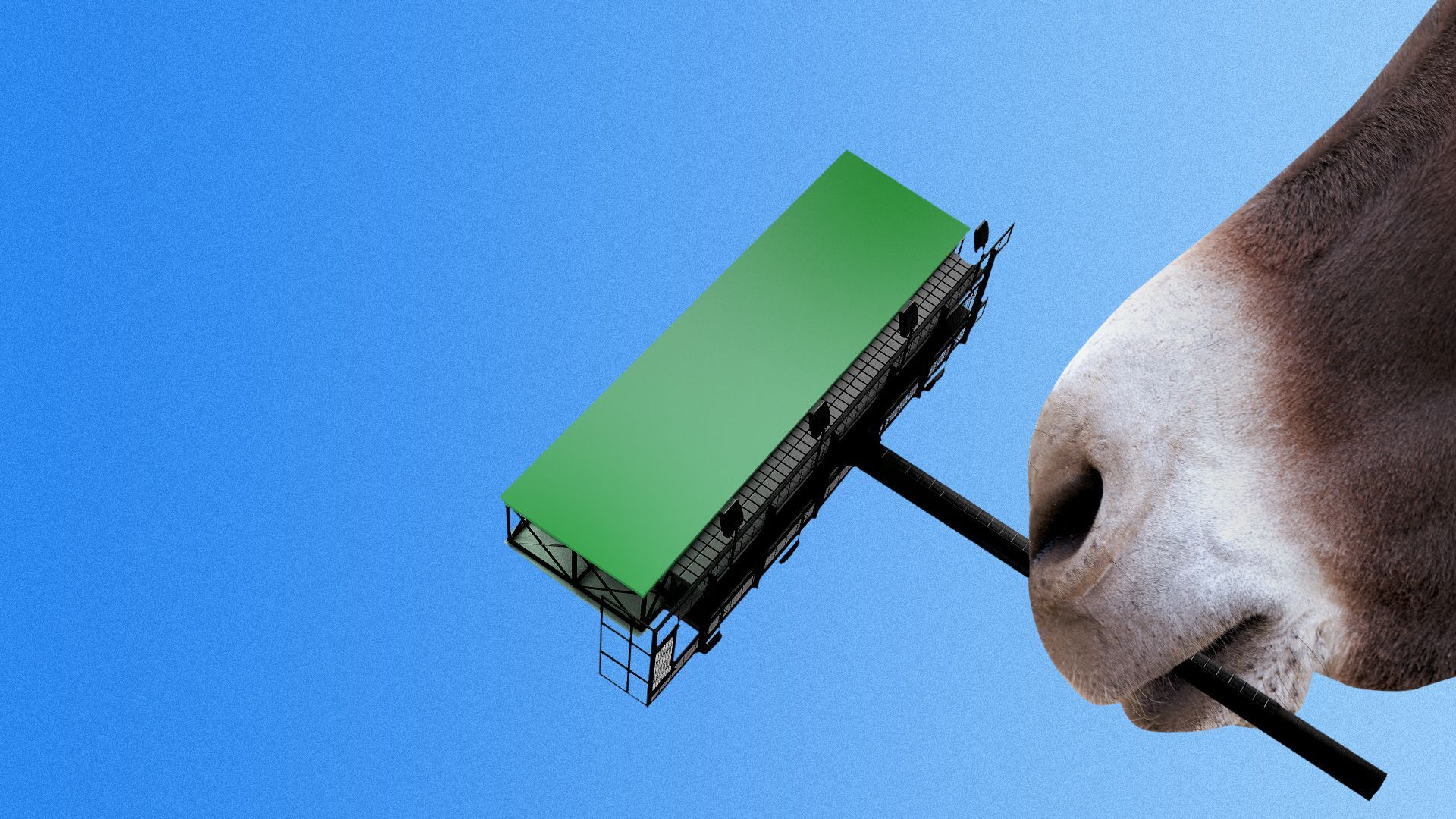 Environmentalists and industry groups are launching fresh media buys as congressional Democrats craft plans to expand green energy incentives and spending while imposing new or higher fees on oil companies.
Driving the news: The League of Conservation and Climate Power has begun $6 million in new TV and digital ad spending that try to bolster four Senate Democrats and around 20 House members.
The ads (like this one) aim to show that Democrats supporting the plans, several in competitive districts or states, help boost jobs and cut pollution.
Separately, the American Clean Power Association — a renewables and battery storage industry group — this morning announced the next phase of its ad campaign with TV and digital spots in seven states and Washington, D.C., that together cost seven figures.
The American Petroleum Institute (API) is beginning the latest installment of its own seven-figure campaign. The industry group is fighting plans it says will erode U.S. energy security and raise costs, including a new fee on methane emissions and repeal of longstanding tax deductions.
The big picture: The latest ads arrive amid wider advocacy battles and efforts to sway politically vulnerable lawmakers as Democrats look to move a multitrillion-dollar package of major health care, social safety net, and energy and climate measures.
It is, as Bloomberg notes, a "lobbying frenzy" as key votes loom in coming weeks. The contours of Democrats' plans will come into greater focus this week with votes in multiple House committees.
The political path this fall is extremely fraught as Democrats look to move the package on razor-thin party-line votes in concert with the smaller bipartisan infrastructure package.
But Politico has some interesting reporting on how liberal interest groups have been more than holding their own in recent weeks in the ad wars over the Democratic legislation.
Why it matters: Energy pieces of the Democrats' brewing legislation — and to a lesser degree the bipartisan plan — are vital to the White House goal of cutting U.S. greenhouse gas emissions in half by 2030.
The fate of the effort will influence the success or failure of a critical United Nations climate summit this fall.
Zoom in: The new, jobs-focused American Clean Power Association TV ads backing the two bills are launching in seven states including West Virginia and Arizona.
Sens. Joe Manchin (D-W.Va.) and Kyrsten Sinema (D-Ariz.) likely hold the fate of the Democrats' efforts in their hands, and the ads say the legislation will create jobs in their states.
One reason the path is so dicey is that Manchin has signaled he'll only support a much smaller price tag for the overall bill.
The other side: The latest API ads look to rally opposition in Pennsylvania and Arizona to the Democratic legislation.This ad looks to sway Rep.
Tom O'Halleran, a swing district Democrat in Arizona. "As prices on everything rise, politicians D.C. want to increase the cost of American-made energy," it states.
Go deeper