Hurricane Ida death toll rises to 26 in Louisiana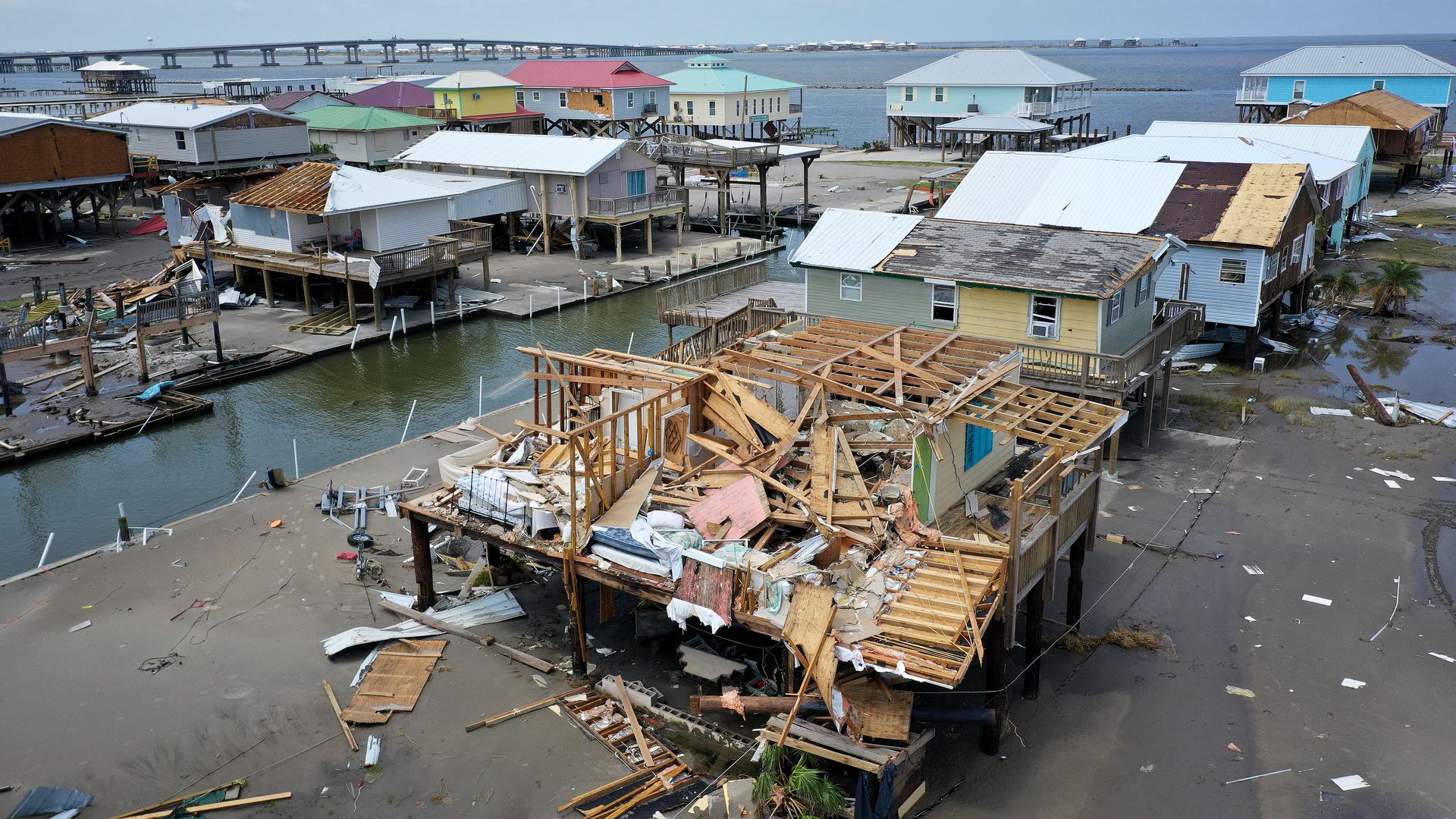 The death toll from Hurricane Ida's wake rose by 11 in Louisiana on Wednesday after health officials reported additional fatalities in New Orleans.
Details: The newest figures from Orleans Parish coroner's office bring the state's tally to 26, according to the state's health department. The newly recorded deaths occurred between Aug. 30 and Monday.
Nine of the victims were elderly residents who succumbed to excessive heat resulting from ongoing power outages. Two others died of carbon monoxide poisoning.
Carbon monoxide poisoning is associated with the generators many use to draw power during outages.
The big picture: The newest fatalities contribute to a climbing death toll, with Ida's deadly force reaching as far north as Connecticut.
Situational awareness: More than 1 million residents in the state were without power — including all of New Orleans — when Ida struck on Aug. 29, AP reports. Over a week later, at least 10% of the city is still without electricity.
Go deeper