World's largest direct-air carbon capture plant launches in Iceland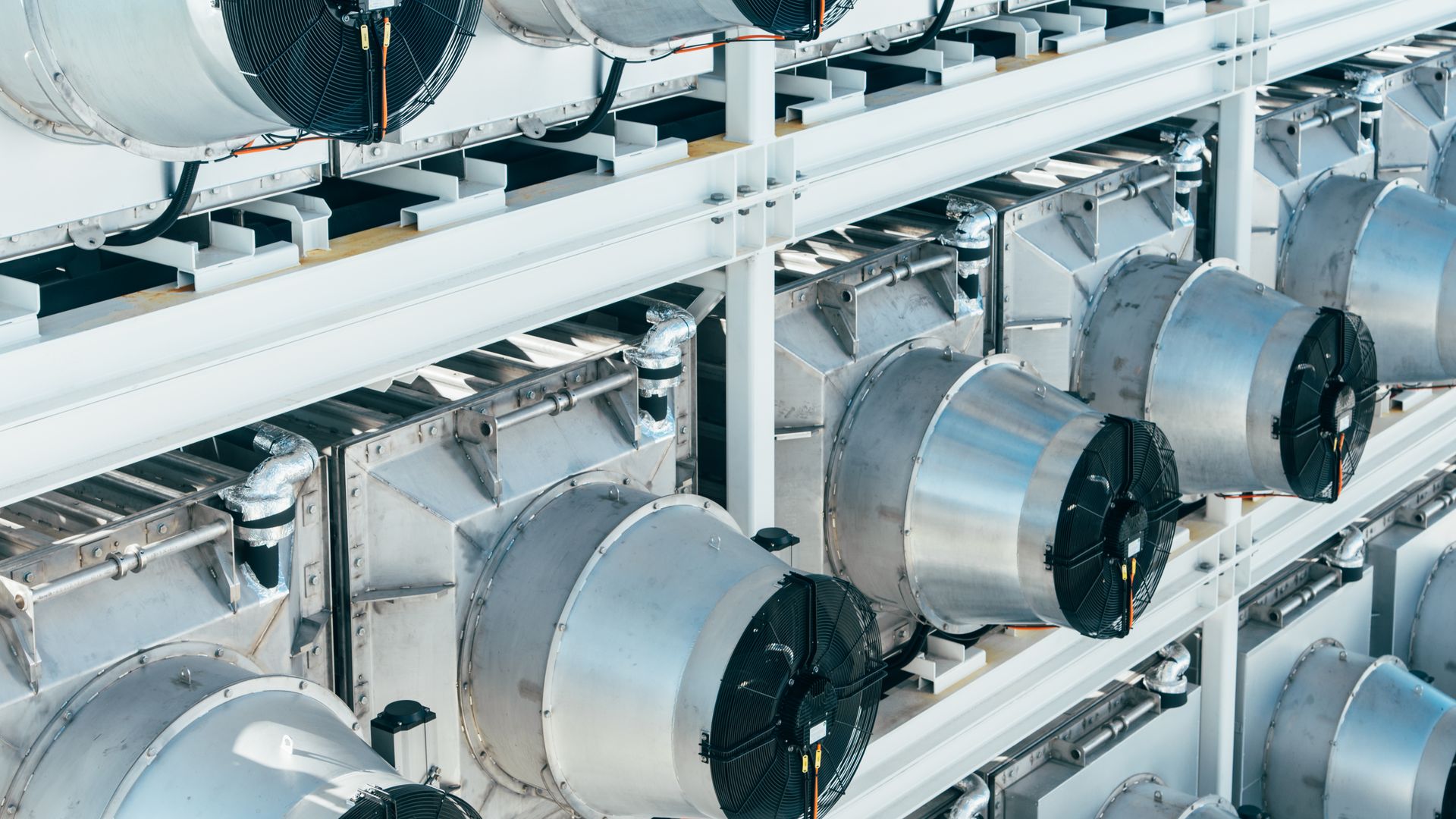 The world's largest direct-air carbon dioxide capture and sequestration plant, developed by Climeworks and Carbfix, went online in Iceland on Wednesday.
Why it matters: Though current direct CO2 capture and storage technologies can offset only a tiny fraction of annual emissions, some climate scientists believe they will have an important role in limiting global warming and climate change in the future.
How it works: The plant, called "Orca" after the Icelandic word for energy, first captures CO2 by collecting and filtering it from the atmosphere using Climeworks' technology.
The gas is then dissolved in water and injected underground into rock formations, where it forms solid carbonate minerals — a process provided by Carbfix.
The plant, which runs off of renewable energy from the nearby Hellisheidi geothermal plant, can sequester up to 4,000 tons of CO2 per year, which is the equivalent of the annual emissions from around 800 cars.
Thought bubble, via Axios' Ben Geman: It's a tiny drop in the bucket against the global total of well over 30 billion metric tonnes of energy-related CO2 emissions annually.
But the project is another sign that direct air capture could eventually join the basket of technologies needed to effectively combat global warming.
Yes, but: Even if direct air capture and other carbon-removal tech massively scale up, it doesn't end the need for rapid and steep emissions reductions and aggressive clean energy deployment in order to keep the goals of the Paris climate deal within reach.
The big picture: Climeworks' business model in part relies on the sale of carbon offsets, but the company did not disclose how much it will cost to sequester a ton of CO2 specifically at the Orca plant.
Jan Wurzbacher, Climeworks' co-founder and co-CEO, said Wednesday the plant will help the company reach its goal of offering between $100 and $200 per ton of sequestered CO2 in the next decade.
Go deeper:
Go deeper