Power in New Orleans likely to be restored by middle of next week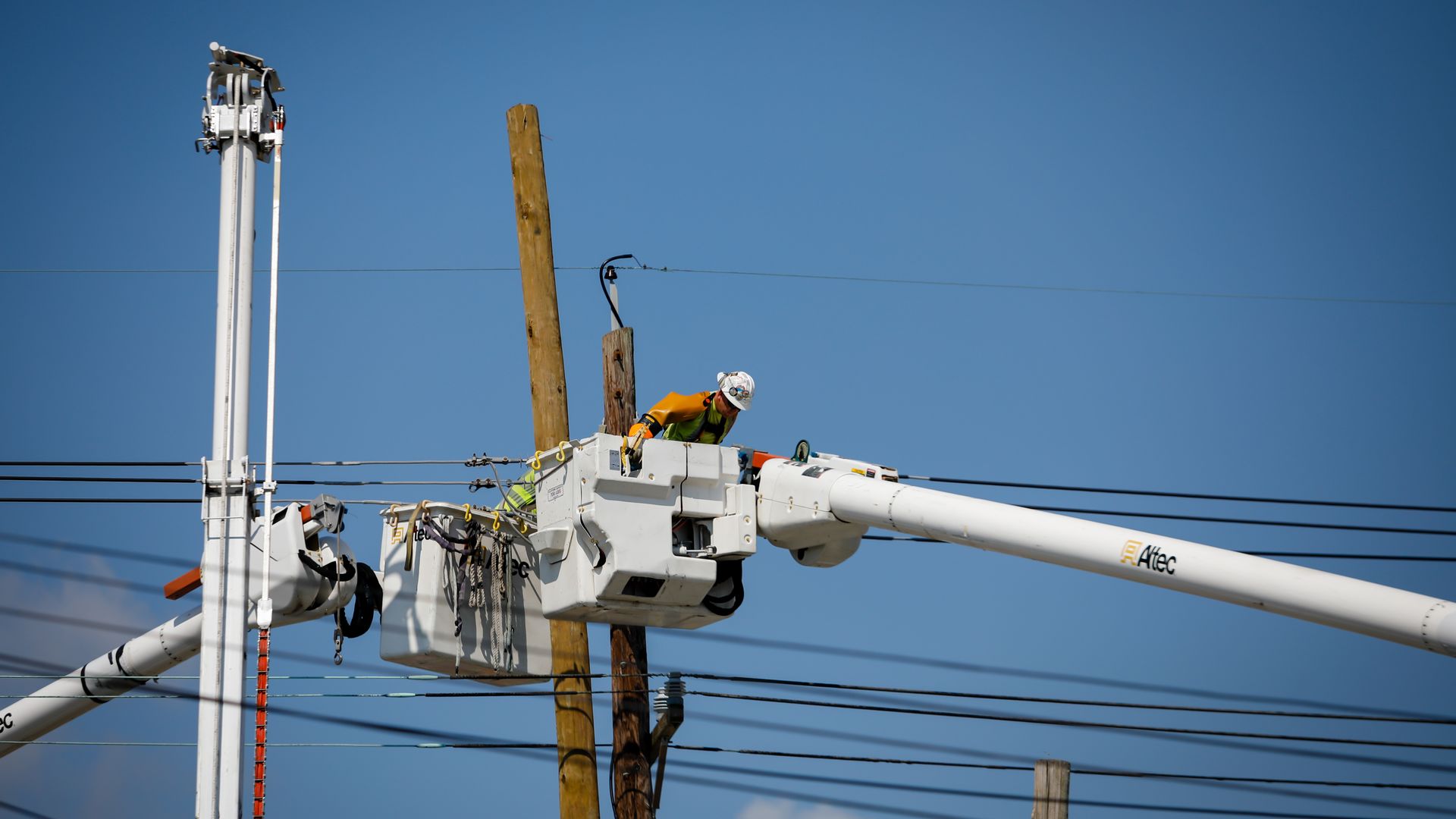 Power should be restored in New Orleans by Wednesday, Entergy, the company that provides power to New Orleans and much of southeast Louisiana, said Friday.
The big picture: Nearly 1 million people in Louisiana lost electricity as Hurricane Ida made landfall as a Category 4 storm last week.
Power has been restored for approximately 225,000 customers in the five days since the storm, per the company's press release.
More than 25,000 workers from 40 states have been deployed to assess damage from Ida — which includes approximately 14,000 damaged poles, more than 2,200 broken transformers and more than 150 destroyed transmission structures.
What they're saying: "We recognize the hardship this historic storm has wrought on our communities and across our region," Rod West, Entergy's group president of utility operations, said in a statement.
"Please know that thousands of employees and contractors are currently in the field working day and night to restore power. We will continue working until every community is restored."
Driving the news: The outlook for power restoration in areas south and west of the city — where there is still no power, running water, minimal phone service and nearly no gasoline — remains bleak, AP reports.
The sheriff's office in Lafourche Parish warned that residents returning to the area should bring "all provisions necessary to self-sustain," per AP.
It is still unclear when power will be restored in the parishes outside New Orleans.
Go deeper: Hurricane Ida exposes America's precarious energy infrastructure
Go deeper