In photos: Biden tells Louisiana "we're going to have your back"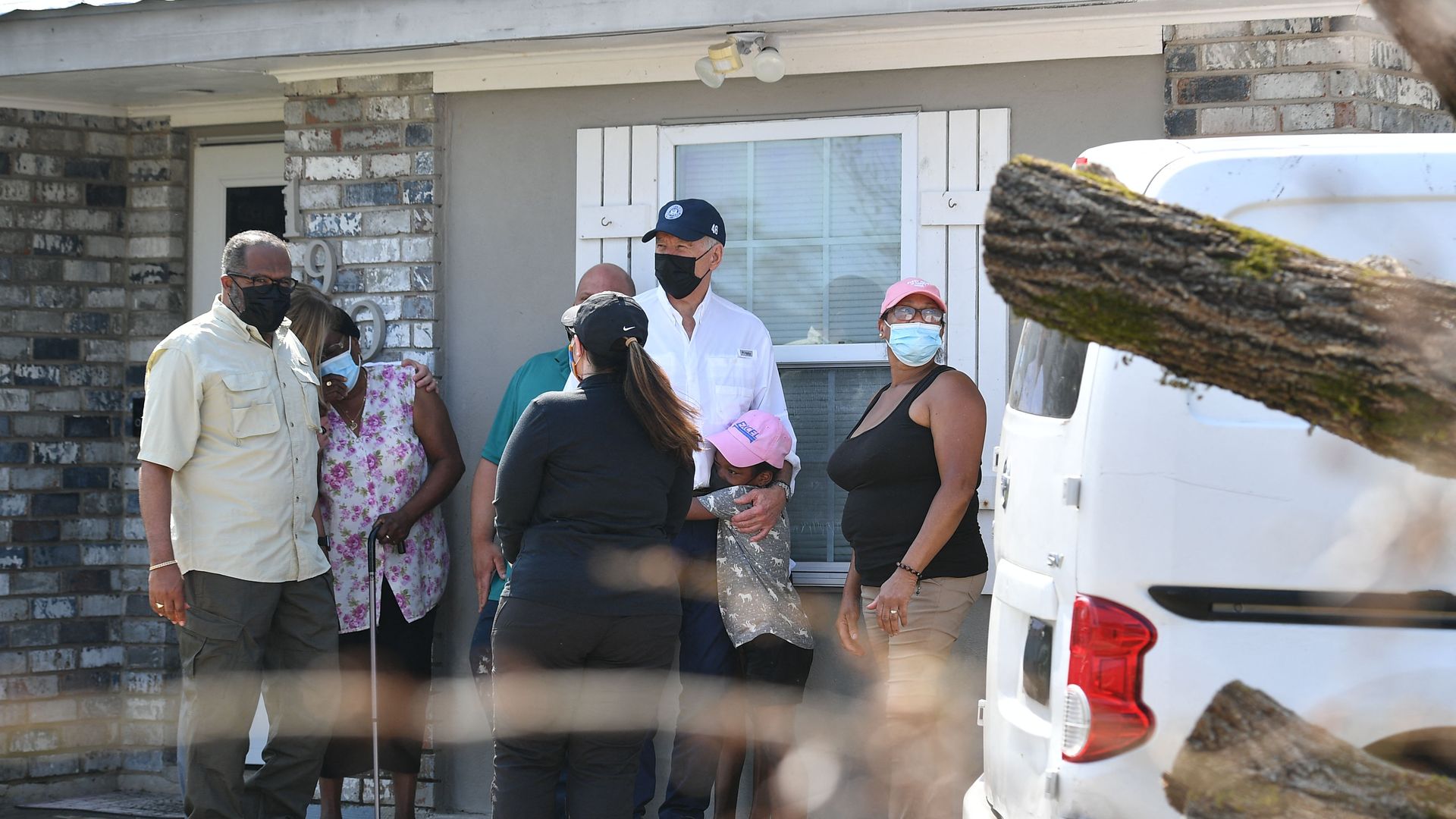 President Biden met with locals in Louisiana on Friday to offer federal assistance less than a week after Hurricane Ida tore through the Gulf Coast and destroyed millions of homes, AP reports.
Why it matters: Ida has killed at least 48 people in the Northeastern U.S. and 13 in Louisiana, Mississippi and Alabama. Over one million people were still without power in Louisiana as of Tuesday morning.
Speaking with residents along the way, Biden walked through a neighborhood in LaPlace that took the brunt of catastrophic wind and water damage.
"I promise we're going to have your back," Biden said at a briefing with local officials on Friday.
He also scheduled a flyover tour of hard-hit communities including Lafitte, Grand Isle, Port Fourchon and Lafourche Parish, per AP.
Worth noting: At Friday's briefing, Biden told local officials his infrastructure bill will equip the country to better prepare for disasters like Ida, according to AP.
"It seems to me we can save a whole lot of money, a whole lot of pain for our constituents, if we build back, rebuild it back in a better way," Biden said. "I realize I'm selling as I'm talking."
In photos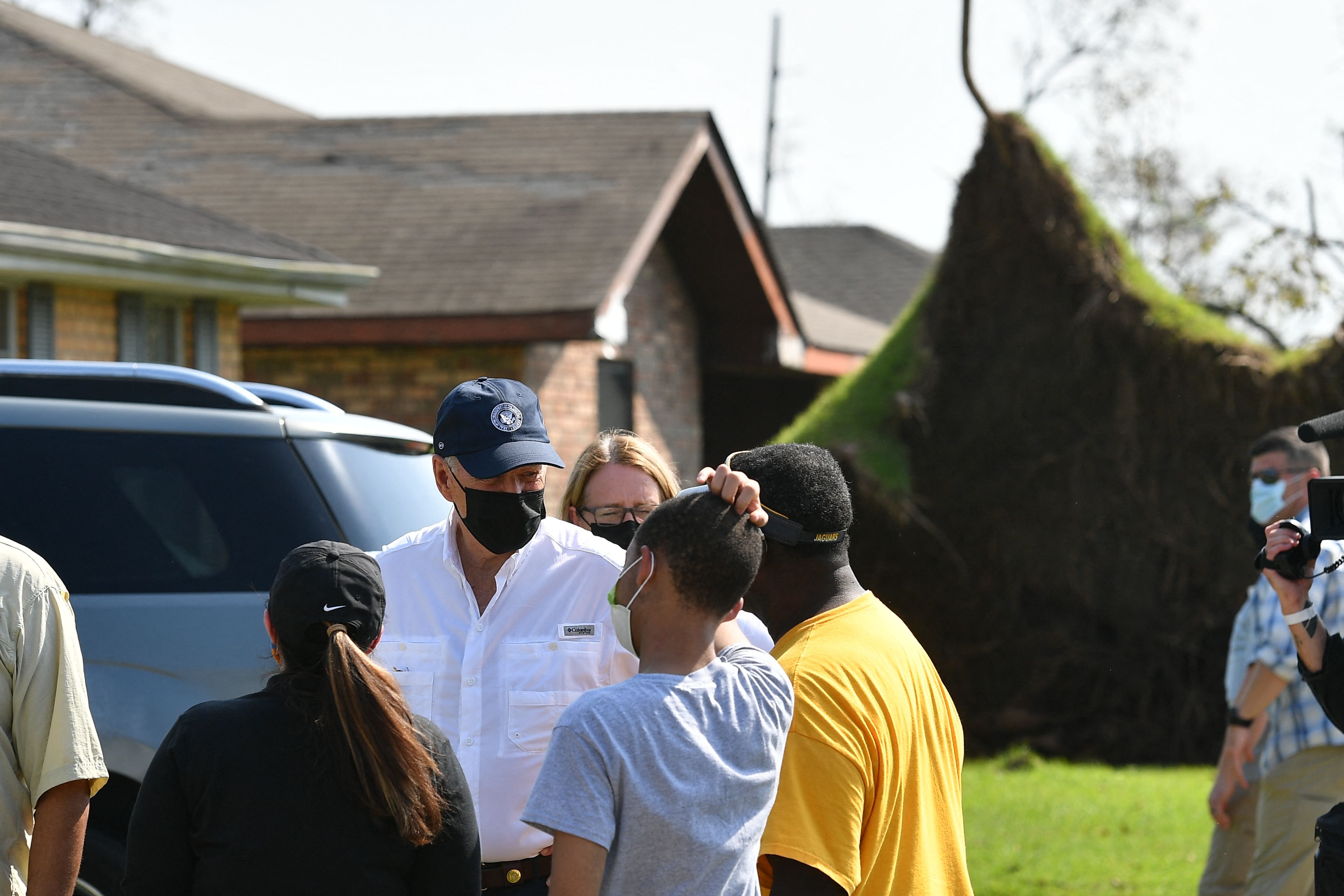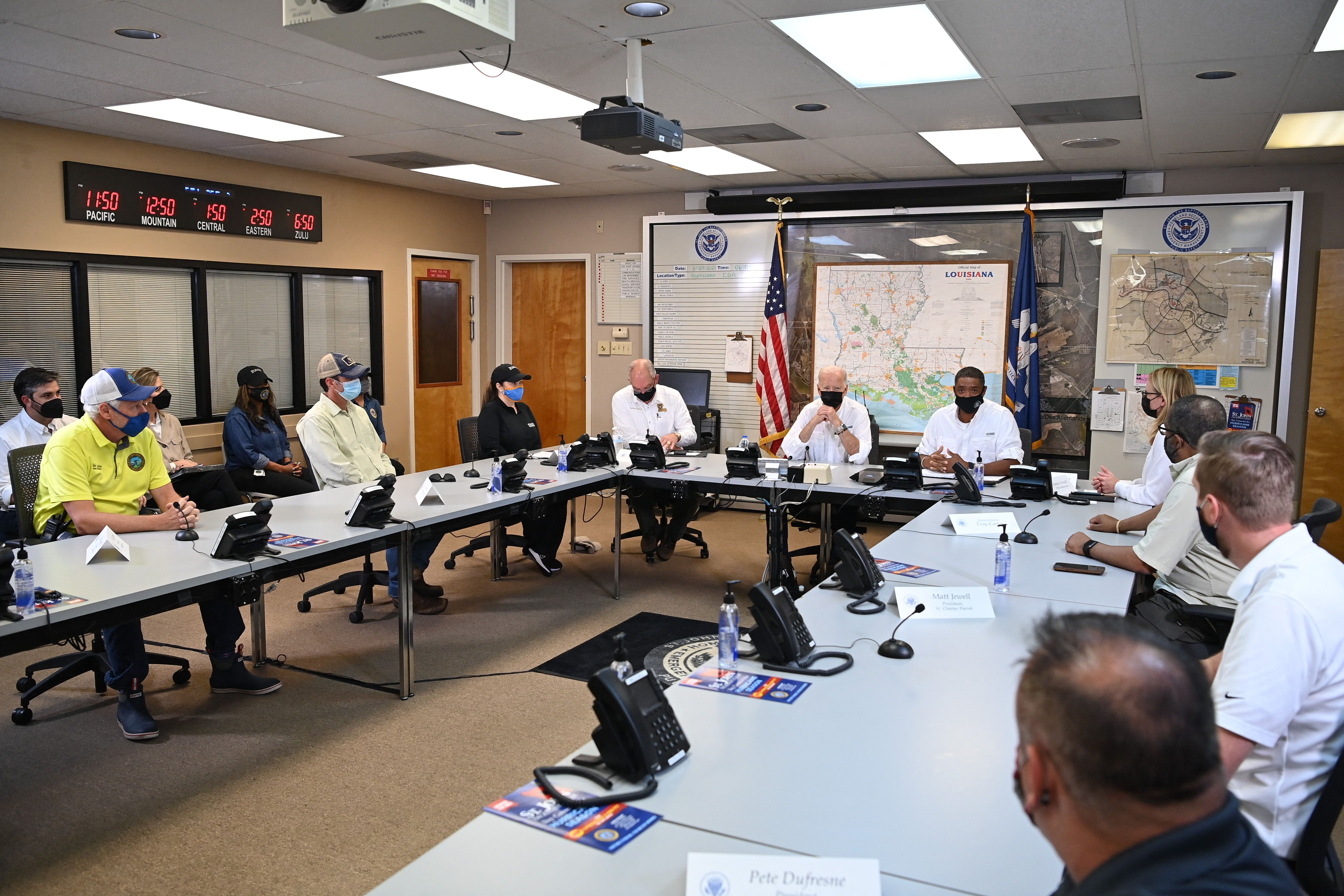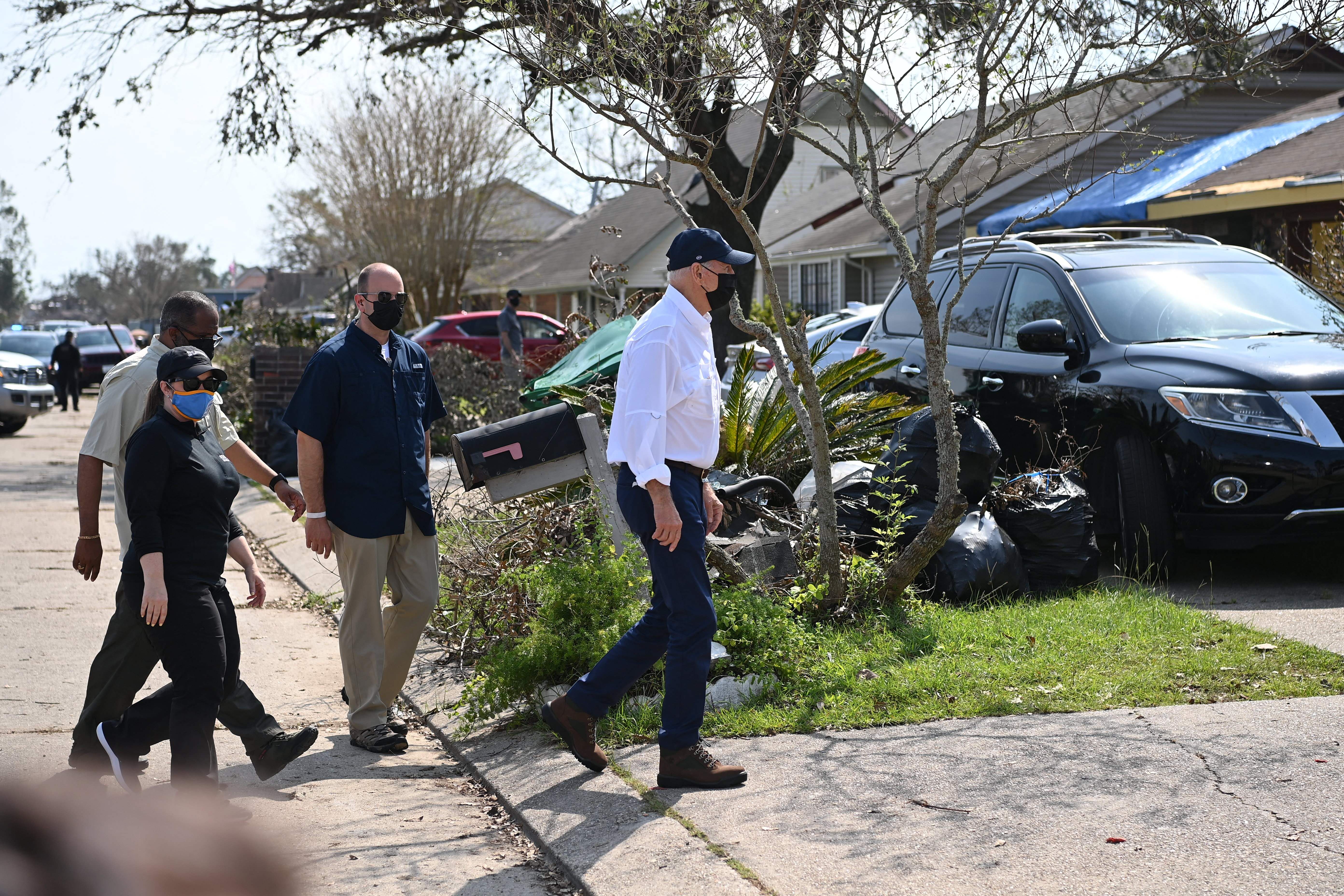 Go deeper