Global fossil fuel decline won't be fast enough to meet Paris climate goals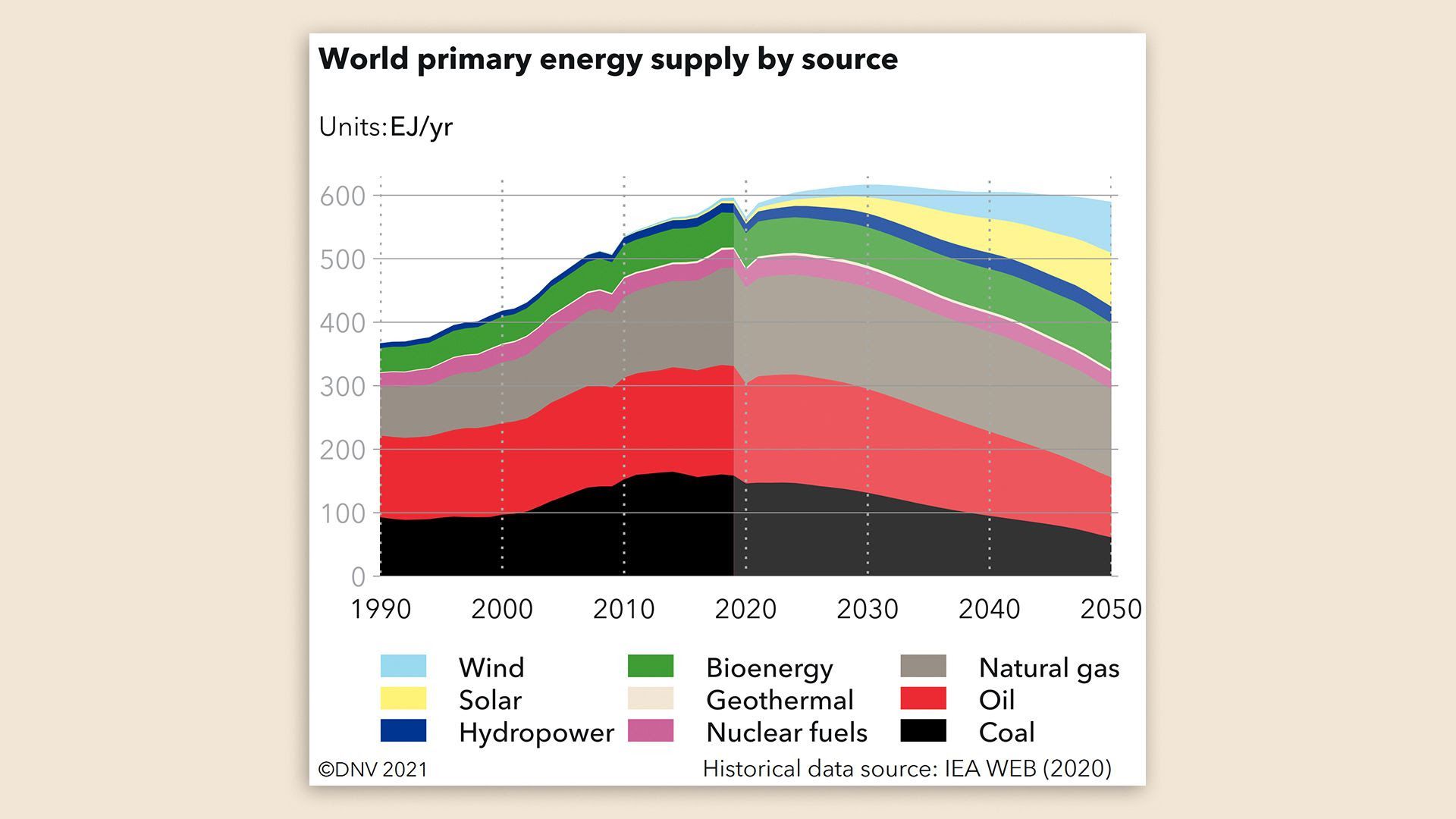 A multidecade energy outlook from the consultancy DNV finds that COVID has not been a turning point on climate.
Why it matters: "[F]rom an energy transition perspective, the pandemic has been a lost opportunity," they write.
"Recovery packages have largely focused on protecting rather than transforming existing industries."
The big picture: The projection sees surging clean energy and a long-term decline in fossil fuels, but not enough to meet Paris Agreement goals.
They conclude coal use has peaked. Oil is rebounding and reaches pre-pandemic levels around 2025, but then declines to 55% of current levels by 2050.
Natural gas will grow this decade, stay flat in the 2030s and then decline only slowly.
The bottom line: There's a "very short window to close the gap" between current trajectories and Paris, which aims to limit temperature rise to under 2°C above preindustrial levels and ideally 1.5°C.
Absent stronger action, they project the increase to reach 2.3˚C by 2100 — far below worst-case outcomes, but a level slated to bring highly destructive effects.
Go deeper