80% of the Gulf's oil and gas production is still offline after Hurricane Ida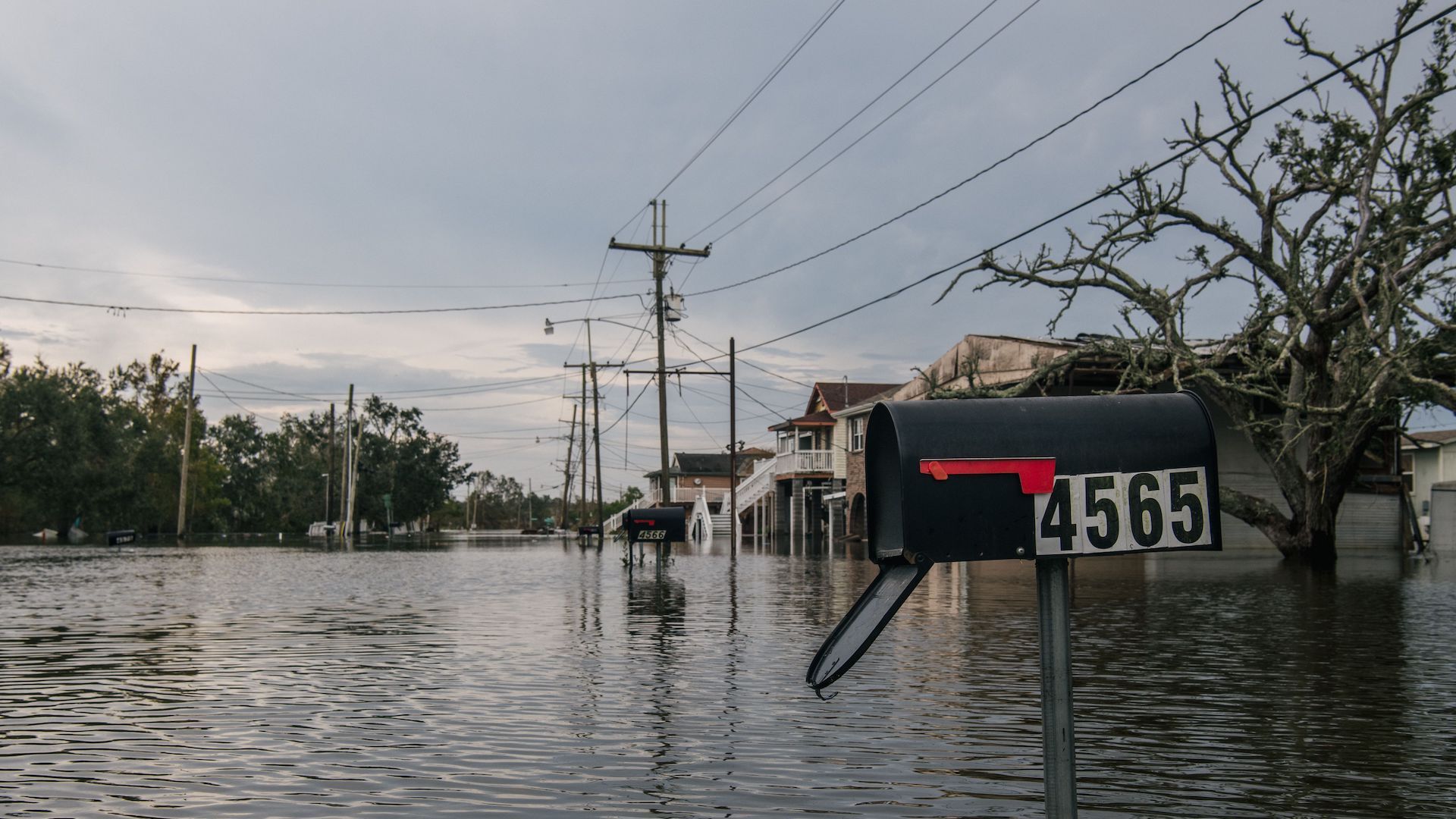 Power and oil-and-gas production are starting to revive after Hurricane Ida, but there's a long way to go for Louisiana's sweltering residents and industrial damage assessments are ongoing.
Driving the news: The Interior Department reports that roughly 80% of Gulf of Mexico crude oil production and 83% of gas production was shut-in as of yesterday.
Right before the storm, almost all Gulf output was offline as companies shut down facilities and evacuated workers.
On the power front, roughly 902,000 homes and businesses are without power in Louisiana, per PowerOutage.us.
The big utility Entergy said that it has restored service to over 100,000 customers thus far and yesterday restored limited power to New Orleans for the first time since the storm.
Refiners are still assessing the damage. S&P Global Platts notes that 2.1 million barrels per day of refining capacity was offline as of yesterday, but they report that should decline soon.
Exxon has begun to restart its roughly 520,000 barrel per day facility in Baton Rouge.
The intrigue: One question is how offshore oil-and-gas producers will grapple with damage to Port Fourchon, a key industry hub and staging area.
But S&P notes that "there are alternate routes for transportation outside Port Fourchon and Houma where helicopters can provide services."
The big picture: The amount of oil and natural-gas-related infrastructure sitting in the path of Gulf of Mexico hurricanes is simply immense.
The chart above captures just a subset of the region's vast network of petrochemical plants, pipelines, storage terminals, processing facilities and more.
The U.S. Energy Information Administration has detailed U.S. mapping tools you can take for a spin here.
Why it matters: The region's energy infrastructure sits in the path of storms that are becoming increasingly powerful as the world warms.
Disruptions and damage also become environmental hazards. This New York Times piece explores the potential for dangerous leaks and emissions due to Ida, and some incidents that have already been reported.
Go deeper