The path to Biden's offshore wind goal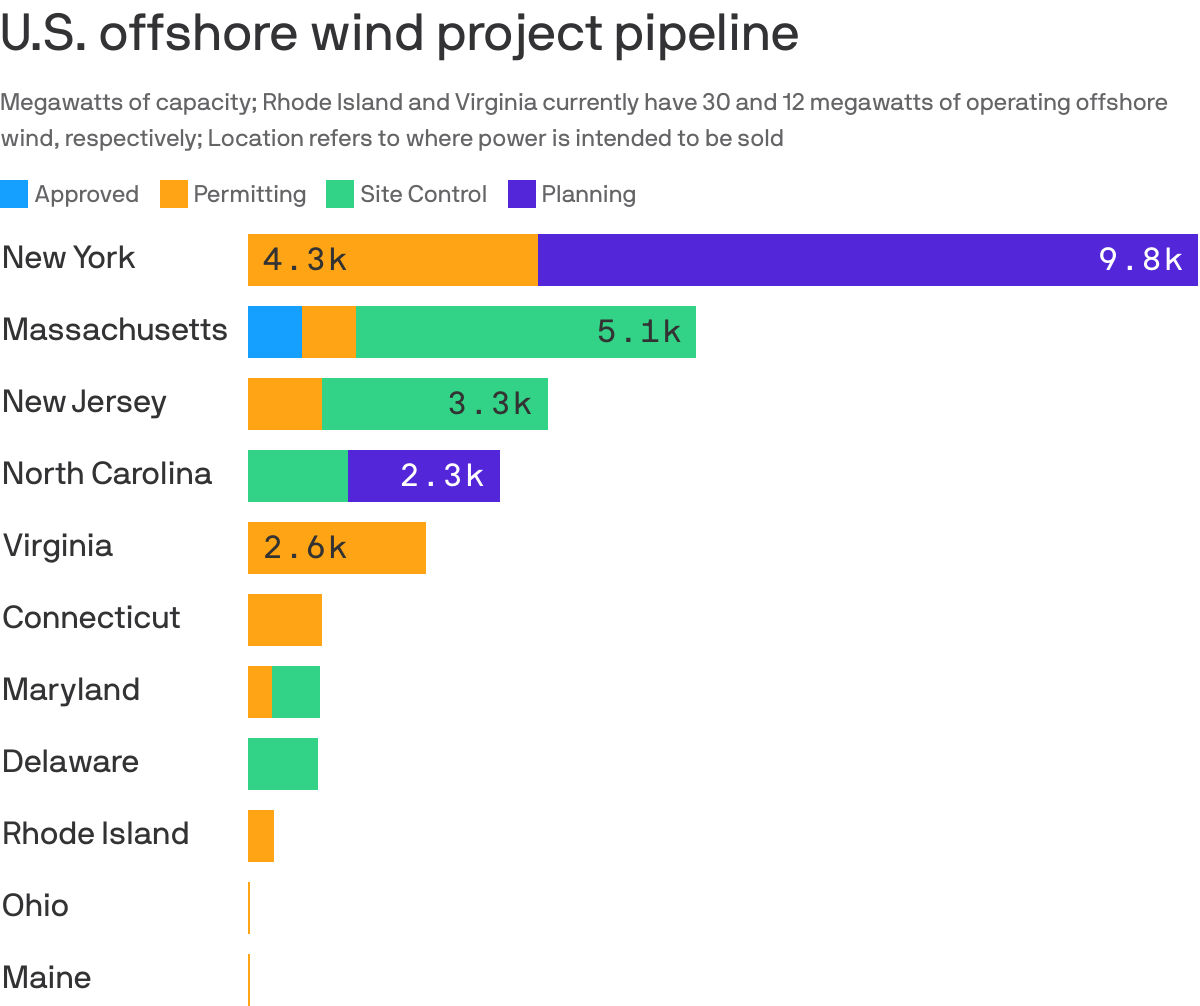 There's enough U.S. offshore wind on the drawing boards to surpass President Biden's goal of 30 gigawatts (30,000 megawatts) of capacity by 2030, but getting there means transforming lots of planning into actual development.
Driving the news: A new Energy Department report takes stock of the emerging U.S. sector. The chart above looks at the project pipeline by state (and officials are also in the early stages of planning for California development).
By the numbers: "In 2020, the U.S. offshore wind energy project development and operational pipeline grew to a potential generating capacity of 35,324 megawatts," the report notes.
Why it matters: Officials see offshore wind among the many tools to help meet the White House goal of 100% carbon-free power by 2035.
Deep-pocketed companies including Equinor, Shell and BP, Portugal's EDP and others are involved in various partnerships for U.S. projects.
The administration has approved one large-scale project off the Massachusetts coast thus far and is looking to advance others.
But as of now, U.S. offshore wind already in operation is around 42 megawatts, a tiny fraction of the 30,000 megawatts national goal.
Catch up fast: On Monday, the Interior Department said it's moving forward with an environmental review of a plan for up to 122 turbines 31 miles east of Montauk, New York proposed by Orsted North America Inc. and Eversource Investment LLC.
The big picture: The fledgling offshore sector is small compared to the country's far vastly larger and more mature onshore wind industry.
The Energy Department, in a separate report, said nearly 17 gigawatts of new generating capacity were installed in 2020, a new record that represents 42% of all the new U.S. power capacity added last year.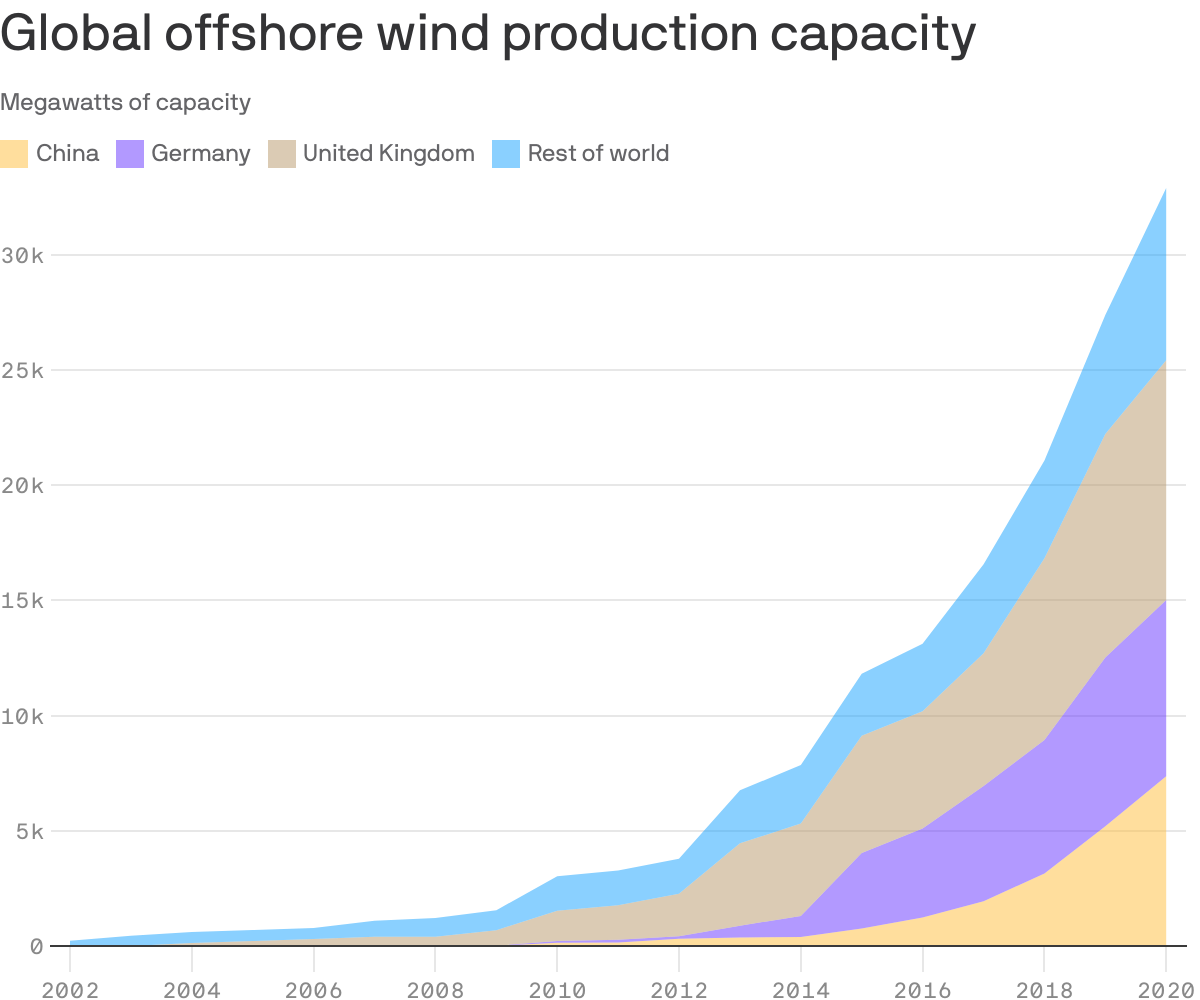 The U.S., however, is far behind nations where offshore wind is already well established.
Over 5.5 gigawatts of offshore wind generating capacity was installed globally last year, the Energy Department report notes.
That brought the worldwide total to nearly 33 gigawatts at the end of 2020.
The long-term global project pipeline totals around 308 gigawatts of capacity.
Go deeper