What we know about Hurricane Ida's energy impact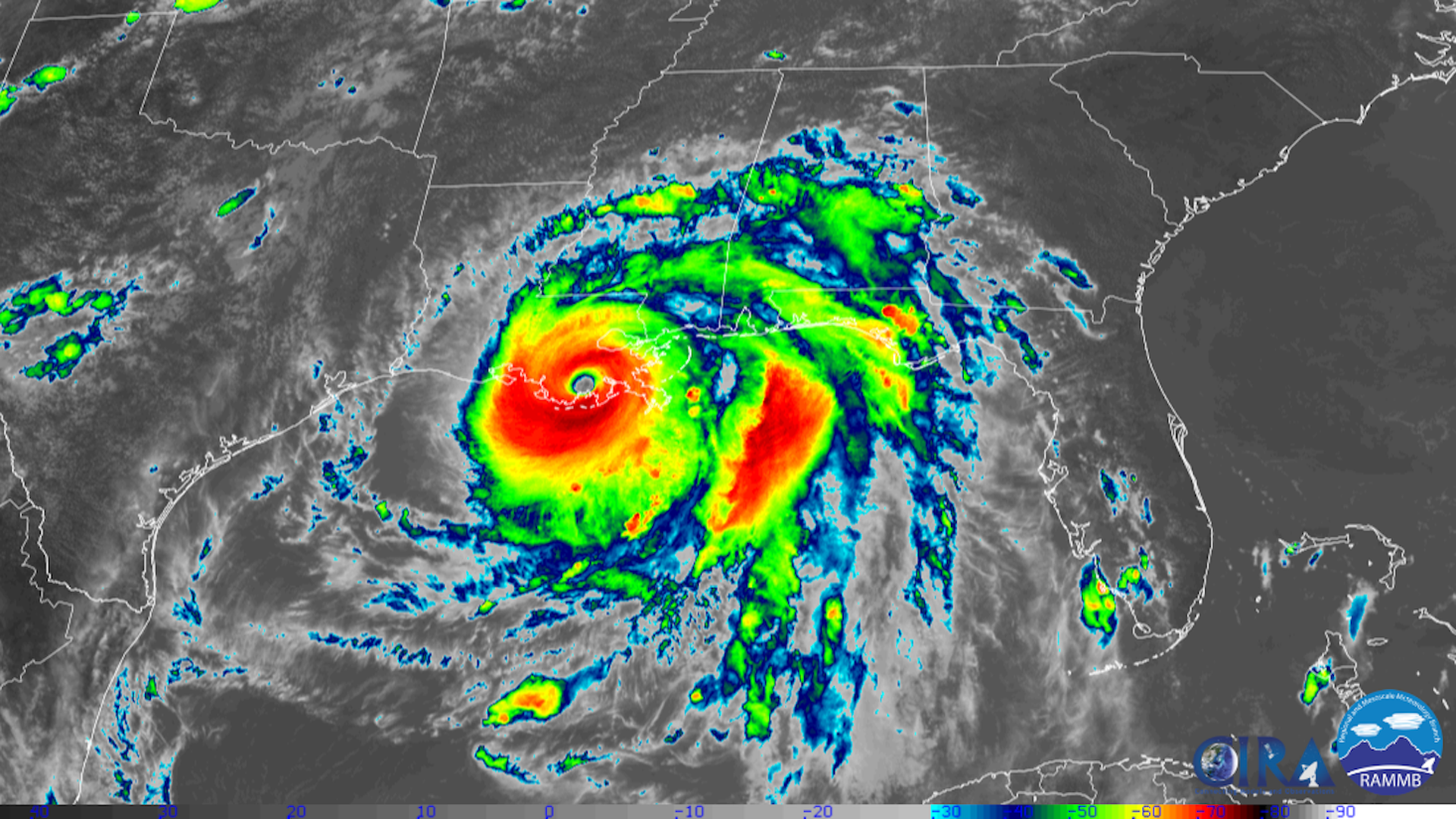 Hurricane Ida has left over 1 million homes and businesses without power, mostly in Louisiana, after making landfall as a powerful Category 4 storm on Sunday.
Driving the news: Ida also greatly disrupted Gulf of Mexico and Gulf coast oil-and-gas and petrochemical operations, but the full scope of the damage — and environmental hazards — will take time to assess.
The big picture: All of New Orleans lost power last night after Entergy, the utility that serves the city, said the storm's "catastrophic intensity" knocked transmission offline. Some areas may be without power for weeks, it said.
On the oil-and-gas front, as of Sunday, 97% of Gulf of Mexico oil production and 94% of natural was shut down in advance of the storm and companies evacuated many workers, per the Interior Department.
At least nine refineries in Louisiana halted or reduced operations in advance of the storm, accounting for around 2.3 million barrels per day of capacity, or 13% of the U.S. total, per the Energy Department.
Colonial Pipeline, the huge eastern U.S. fuel artery, temporarily shut lines that run from Texas to North Carolina as a precautionary measure.
What we're watching: The human and environmental toll, but also the market effects as refineries assess the damage and restart timelines.
Yes, but: Oil prices have not surged despite the outages. That's likely due to several factors, including...
Supplies in storage and traders are not expecting prolonged offshore production and transportation disruptions despite damage to regional port infrastructure.
The Gulf's share of U.S. oil production has fallen thanks to the shale boom. Also, the Delta variant's spread is bearish for prices.
Go deeper