Pew: Americans want bigger houses even if schools, stores are farther away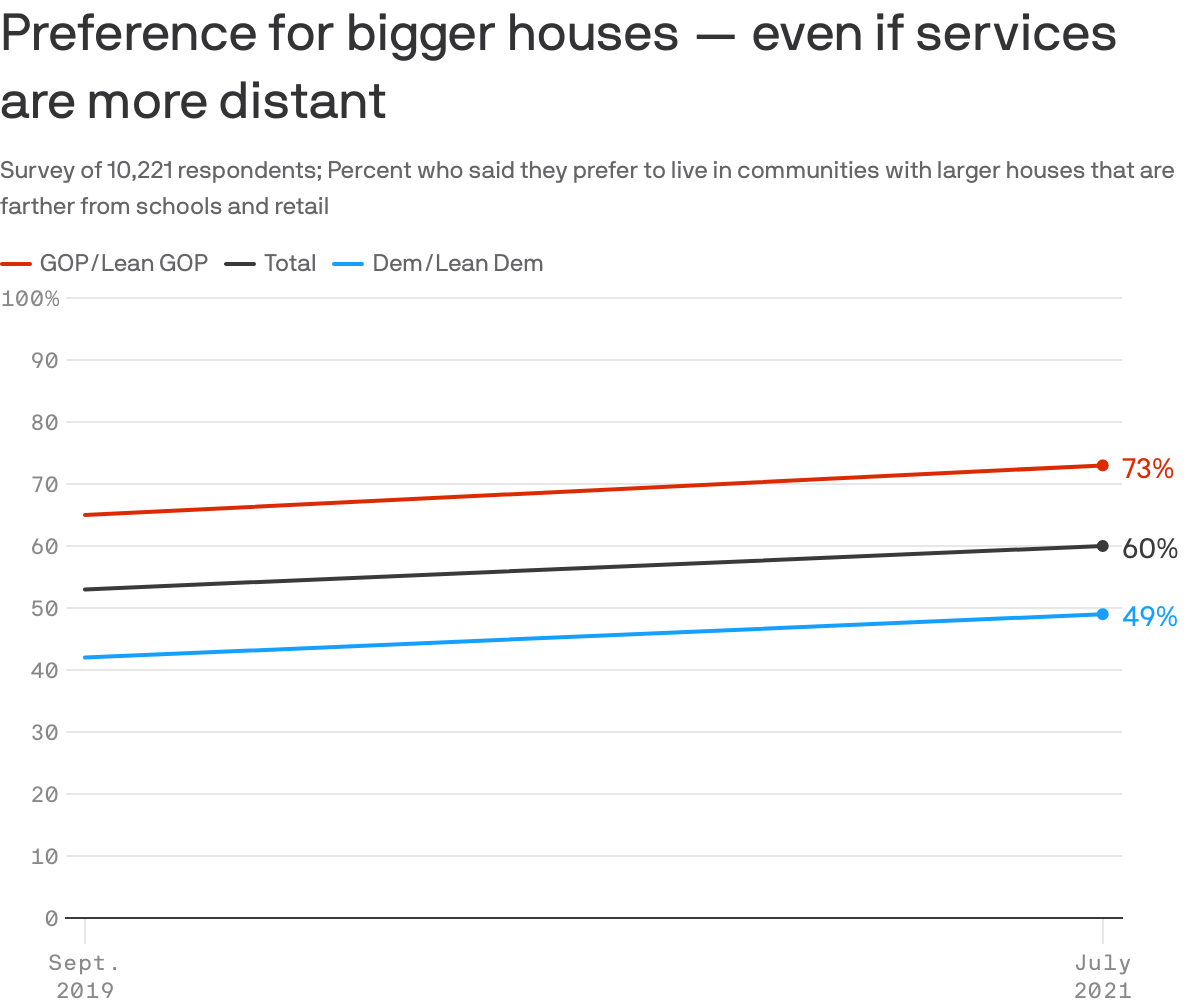 Americans have become more likely to want to live in areas where "houses are larger and farther apart, but schools, stores and restaurants are several miles away," a new Pew Research Center poll finds.
The intrigue: Correlation isn't causation. But the change between 2019 and this year occurred during the COVID pandemic and "the accompanying period of telework, remote schooling and pandemic-related restrictions on indoor dining and other indoor activities," Pew notes.
Why it matters: It's another variable in the still-unfolding ways that the pandemic is affecting energy use.
Larger houses require more energy to heat and cool while living further away from offices and services means longer drives.
But the rise of telework can also deter some motor fuel consumption. How the pandemic ultimately does — or doesn't — change energy use and corresponding emissions will probably take a long time to fully understand.
Go deeper