Howard University president says exposure to higher ed critical in closing enrollment gap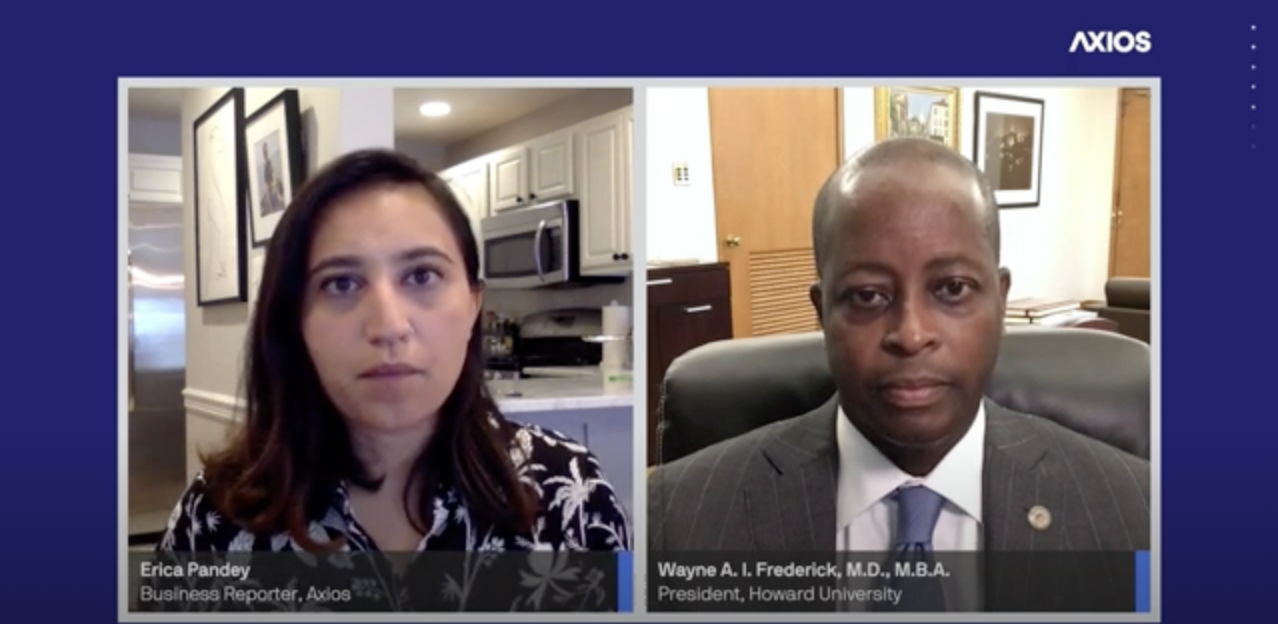 Howard University President Wayne A. I. Frederick told Axios at a virtual event Tuesday that it is critical to expose students to higher education early in their life to close the college enrollment gap between white students and Black students.
Why it matters: Data from the Bureau of Labor Statistics reveals a stark discrepancy in college enrollment between Black students and white students.
56.6% of Black students were enrolled in college as of October 2020, compared with 62.9% of white students, per the Bureau of Labor Statistics.
What he's saying: "It's critical that we do it early ... It's extremely important I think to have them [young students] get an early exposure," he said. "[At Howard] they are able to attend different labs on my campus, so that feel of being around college, demystifying it, is important," Frederick said.
"We have to increase the number of high school graduates who are African-American in order to make sure that the pipeline is larger as well," he added.
Frederick also noted that while Historically Black Colleges and Universities can be vital in increasing diversity in the workforce, "it can't all be done by HBCU's," he said.
"We must ensure that all universities in this country are sensitive to the issue of trying to get a diverse student population and making opportunities for underrepresented minorities to be part of the education system," Frederick said.
Go deeper