Hurricane Grace makes landfall in Mexico before weakening, at least 8 killed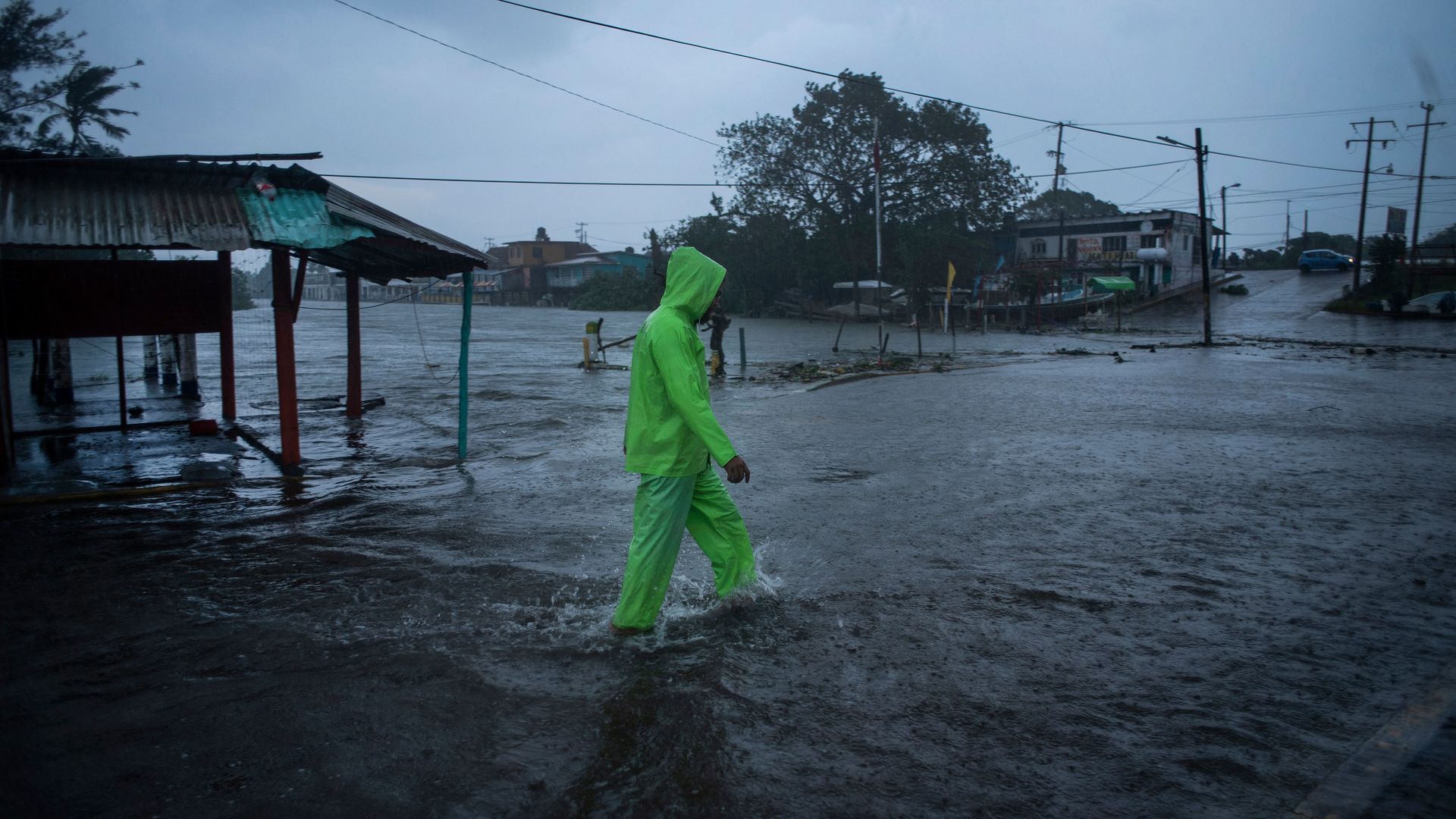 Tropical Storm Grace made landfall in Mexico as a Category 3 hurricane on Saturday, but has since weakened, according to the National Hurricane Center.
State of play: Veracruz state authorities said at least eight people have been killed amid the storm. Grace went through a burst of rapid intensification Friday night, going from a Category 1 to a Category 3 hurricane in less than 24 hours.
The NHC clarified that the storm's maximum sustained winds have decreased to near 45 mph.
Details: As of 2 p.m. EST, Grace was located about 35 miles northwest of Mexico City. The storm is moving west at nearly 13 mph, with a generally westward motion expected through early Sunday.
The NHC forecasts Grace to further weaken as it moves over the mountains of central and west-central Mexico between Saturday and Sunday. It is expected to become a tropical depression later Saturday and dissipate by early Sunday.
A tropical storm warning is in effect from Puerto Veracruz to Barra del Tordo, meaning storm conditions are expected within these areas.
Go deeper