Haiti's earthquake shows the reality of the disaster divide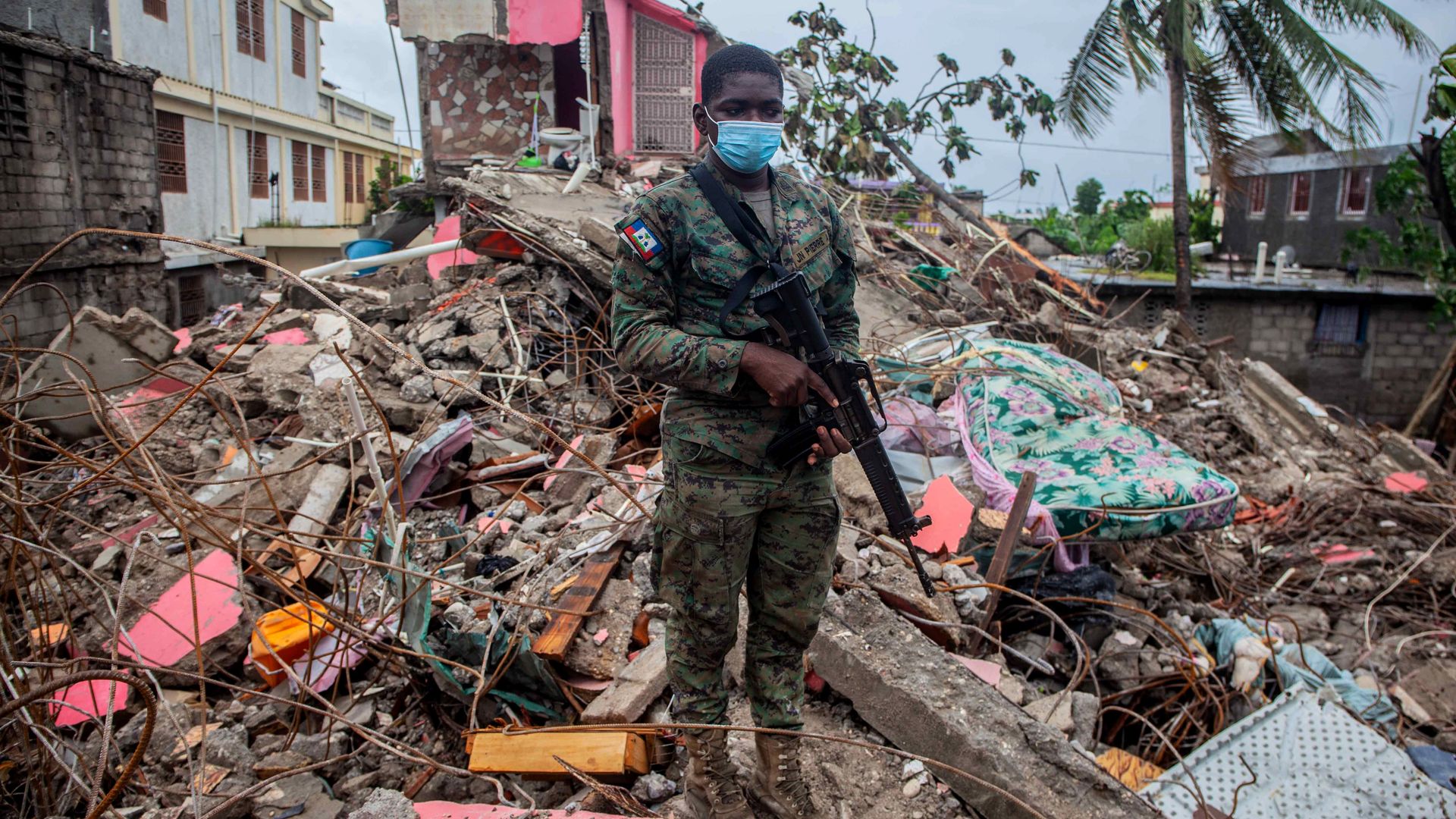 Disasters like the earthquake that struck Haiti on Aug. 14 are caused by nature but exacerbated by human inaction.
Why it matters: Natural disasters will always be with us — and some will be worsened by the effects of human-made climate change — but it's well within our power to keep them from becoming mass killers.
Driving the news: The 7.2-magnitude earthquake that struck southwestern Haiti has affected more than 1 million people and killed at least 1,941, though the number will surely rise in the days and weeks ahead.
What's happening: Much of Haiti's vulnerability stems from geographical factors that can't be changed — its location in the Caribbean puts it frequently in the path of tropical storms like the one that struck just days after the Aug. 14 quake, while it also sits on multiple seismic fault zones.
But what makes those disasters such killers has less to do with geography than with the country's extreme poverty and resulting inability to invest in preparation and adaptation to those risks.
According to the 2020 World Risk Report by the United Nations University, Haiti ranked 22nd overall in the world for risks from natural disasters, but ninth in lack of coping capacities — the ability to respond to a disaster — and eighth in lack of adaptive capacities.
Be smart: What's true of Haiti is true of the world more generally — what makes an earthquake or a storm or a flood or a drought truly deadly is poverty and everything that comes with it.
That's one reason why a richer and better-prepared region like the Bay Area in California can suffer a 6.9-magnitude quake in 1989 and lose 63 people, while Haiti lost hundreds of thousands in 2010 after a quake that was just slightly stronger.
The big picture: In the early to mid-20th century, the annual global death toll from disasters often reached 1 million or more per year, but over the past decade, the death toll has rarely risen above 10,000 per year.
The decline is even more impressive against the rate of global population growth — even as billions more people have been added to the planet, they're less likely to die in disasters.
And while the economic toll of natural disasters has generally risen over the past 40 years, that's in large part a function of a much richer world having more property in harm's way, with the result being that disaster losses as a share of global GDP have declined along with deaths.
What's next: While wealth is a powerful shield, it's not impenetrable, and climate change is likely to amplify many kinds of disasters in ways that severely stress rich countries — and punish poor nations even more.
Go deeper