California energy commission mandates solar panels for new buildings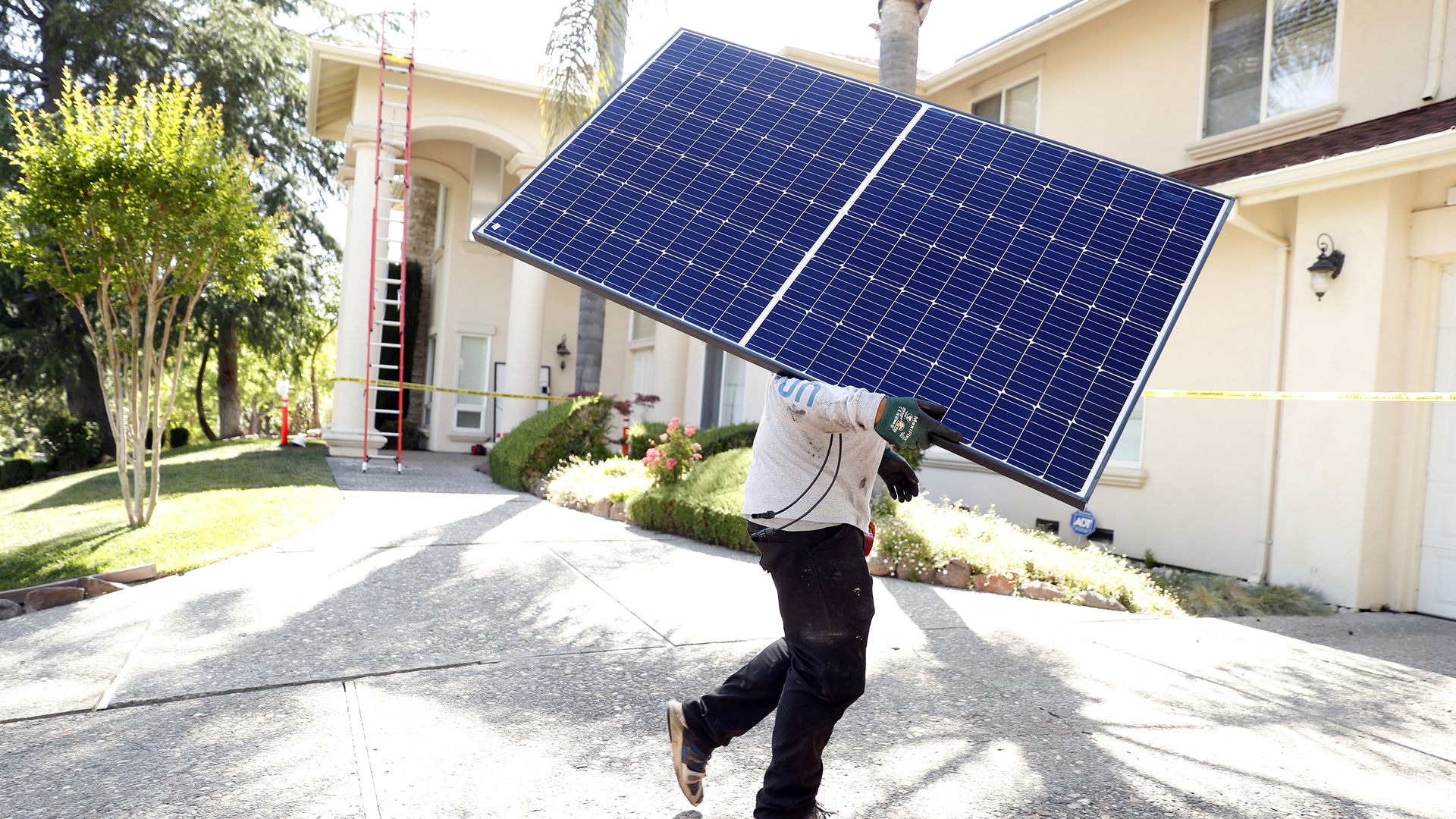 The California Energy Commission voted Wednesday to require solar panels and battery energy storage systems in new commercial buildings and certain multifamily residences beginning in 2023, according to the New York Times.
Why it matters: It's an aggressive step in California's transition away from fossil fuels and broader drive to cut carbon emissions, although the provision must first be approved by the state's Building Standards Commission.
The Building Standards Commission is expected to include the mandate in a revision of the state's building code in December.
The big picture: The new mandate builds on a directive that went into effect in 2020 which required all newly constructed low-rise residential buildings to include solar power.
The Energy Commission's energy plan also includes incentives to eliminate natural gas from new buildings and to add batteries to solar systems in single-family homes, according to the Times.
Go deeper: PG&E announces plans to bury 10,000 miles of its power lines
Go deeper