Democrats seek $500 billion in damages from fossil fuel companies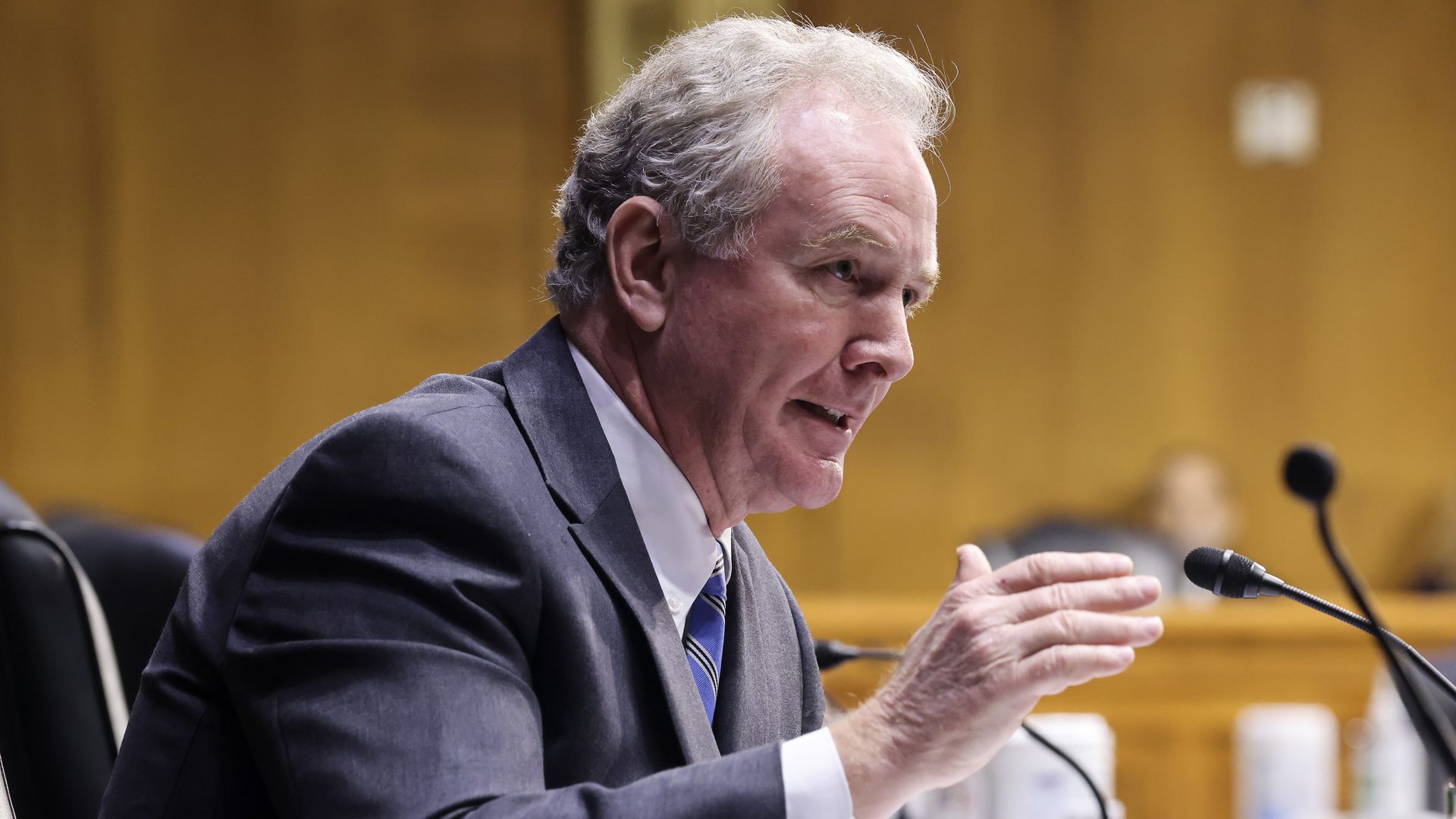 High-profile progressive Senate Democrats have expanded their climate wish list for the multitrillion-dollar package the White House and Democratic leaders hope to move via budget reconciliation.
Driving the news: Sen. Chris Van Hollen (D-Md.) is leading a push for $500 billion in fees over 10 years from large fossil fuel companies — with a big chunk hitting Big Oil — to help finance climate initiatives.
Co-sponsors of the draft plan include Bernie Sanders, the Budget Committee chairman, and Elizabeth Warren.
The New York Times has more here on the plan, which assesses fees on fossil fuel producers and refiners based on their emissions from 2000 to 2019.
What we don't know: Whether the plan has any chance of advancing. Aides to Senate Majority Leader Chuck Schumer declined to comment.
Van Hollen, at a press conference, said backers have been in touch with Schumer's team.
The Maryland senator described it as something on the menu of options to help finance the reconciliation package, which has several climate initiatives.
The intrigue: Van Hollen also said he plans to sit down with Sen. Joe Manchin (D-W.Va.) to discuss the idea. Manchin is one of the chamber's most conservative and pro-fossil fuel Democrats, and a note from the research firm ClearView Energy Partners says he's likely to reject it.
However, the plan's construction would likely limit its effect on fossil fuel interests active in his state, especially coal producers.
That's due to the emissions threshold for companies facing fees and exemptions for firms in financial distress.
The big picture: The ClearView note says that while the plan is a longshot, it's "another sign that domestic climate debate may be moving further past the market-based modalities of yesteryear and deeper into more command-oriented terrain."
Go deeper