BP caps Big Oil's earnings recovery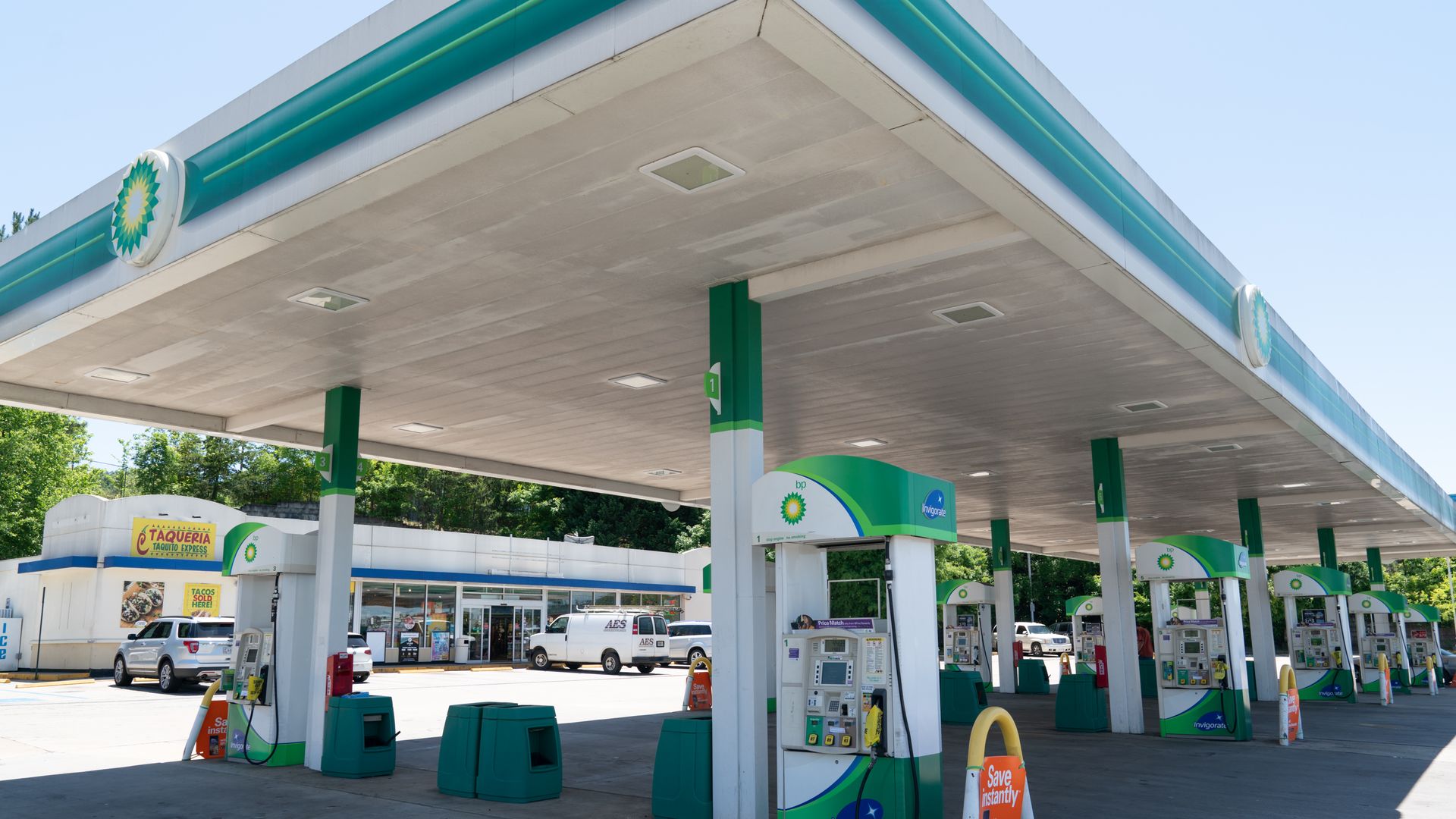 BP posted a $2.8 billion Q2 profit and said it's raising dividends and expanding share buybacks, joining several other oil majors announcing multibillion-dollar net earnings and new investor payouts.
Why it matters: The company's report caps off a Big Oil earnings season that shows how large producers are recovering from the pandemic that hammered prices and demand last year.
BP said the result was "driven by higher oil prices and margins offset by a lower result in gas marketing and trading."
The company is raising dividends by 4% and plans to buy back $1.4 billion in shares during Q3.
The big picture: It's the latest in a string of multibillion-dollar Q2 hauls from majors including Chevron, Shell, Exxon and TotalEnergies.
Those reports, aside from Exxon's, came with various announcements of higher dividends and share repurchases.
"Their goal is to woo investors who are becoming increasingly wary about the future of the fossil fuels in a changing climate," Bloomberg reports.
Go deeper