Salmon shortages in Yukon River raise food security worries as winter looms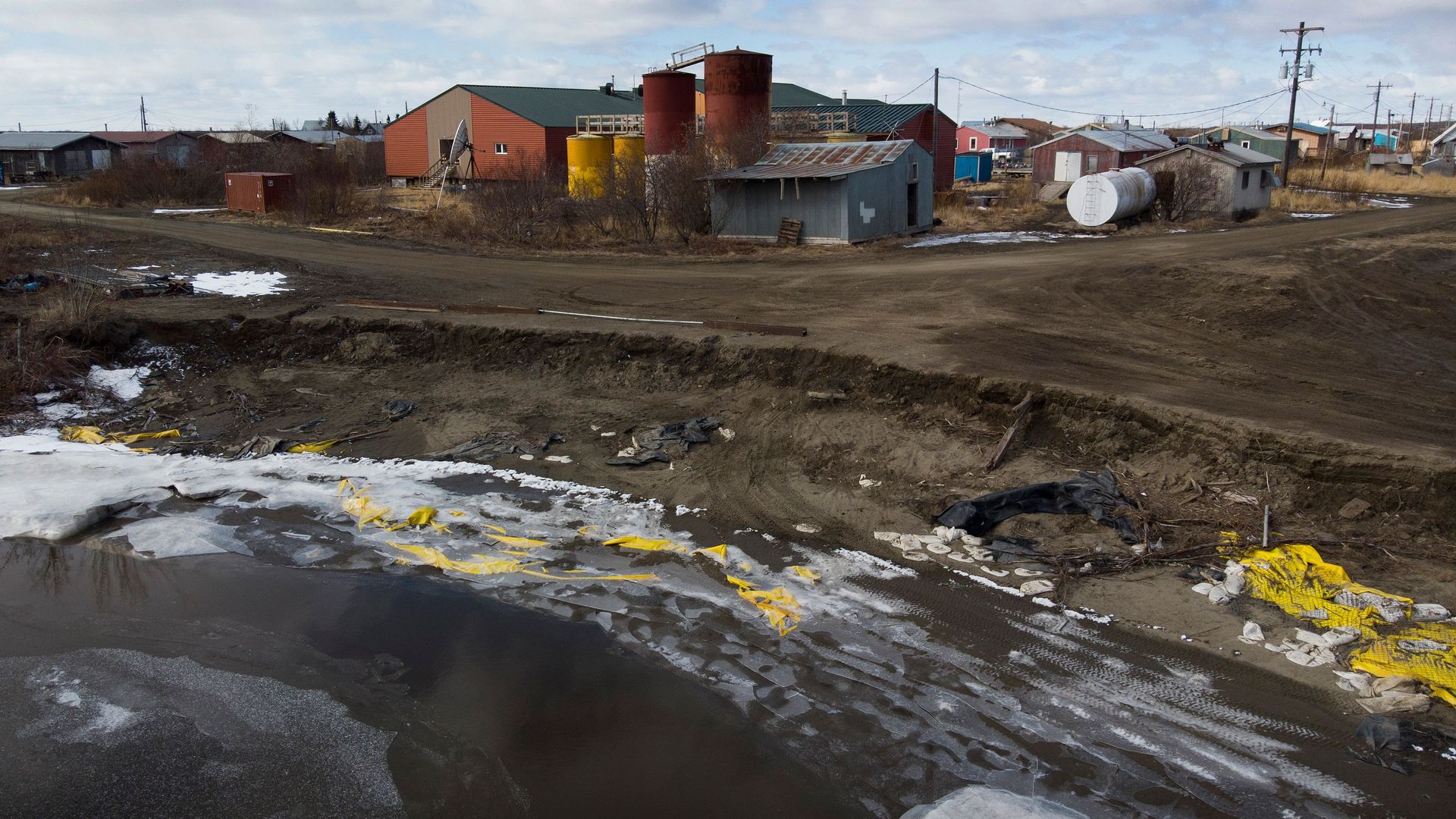 An unprecedented shortage in salmon in Alaska's Yukon River villages have forced local residents to rely on fish deliveries from outside sources, including non-profits and food processors, the Anchorage Daily News reports.
Why it matters: The fish shortage — and need for outside deliveries — means local residents in the Yukon are not earning money from their own economies to use on essential supplies, including gas, and they could face a winter without sufficient food resources.
Driving the news: According to Jack Schultheis, the general manager of a fishery in the lower Yukon, 1.6 million fish typically appear on the sonar at this time, but currently the sonar is picking up about 150,000 fish.
"This is an incredibly unnerving time for our people," Ben Stevens, who manages the Tanana Chiefs Conference's Tribal Natural Resources Commission, said.
"There's starvation in our DNA," he added, citing previous crashes in fish and animal stocks.
The big picture: The reason for the low levels of kings and chum salmon on the Yukon are unknown.
"Hypotheses include warming waters from climate change, the proliferation of hatchery fish, and commercial fishing practices in the Bering Sea," per the Anchorage Daily News.
About 25,000 pounds of salmon from six seafood processors will be donated to families along the Yukon.
Go deeper