Study: New Zealand is the best place to wait out the apocalypse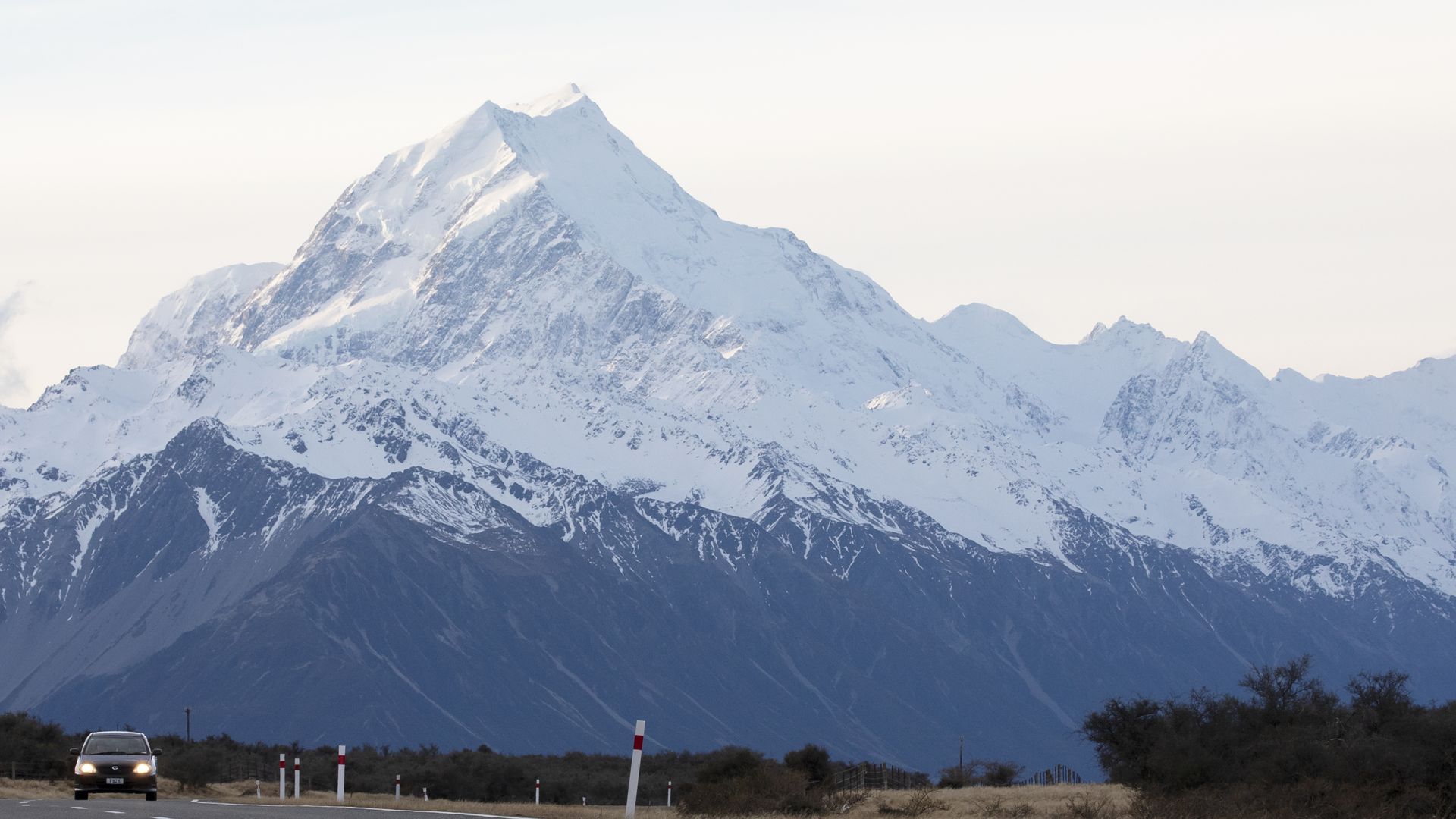 Kiwis have an edge when it comes to surviving total societal collapse, according to a new study.
Why it matters: Civilization is "in a perilous state," according to the researchers behind the study, and New Zealand's mix of geographical isolation and ability to grow its own food and maintain electricity and manufacturing makes it particularly well-suited to see it through the end times.
What's happening: In a recent study published in the journal Sustainability, researchers identified what factors would make a country most able to withstand civilizational collapse, whether because of a major financial crisis, out of control climate change, or worse.
Those factors include the ability to be self-sufficient in food production and electricity, the ability to control borders from mass migration, a temperate climate and generally low population density.
The winners (or not losers) are: New Zealand, followed by Iceland, Tasmania, the U.K. and Ireland.
New Zealand should be no surprise — the country has recently been a popular place for Silicon Valley billionaires in search of a doomsday bunker.
Iceland has significant domestic renewable energy capacity, abundant fisheries, low population density and presumably whatever protective powers result from the presence of Bjork.
Thought bubble from Axios' Rebecca Falconer, a New Zealand resident: The study findings are unsurprising, when you look at how the NZ economy has rebounded since entering a recession last September following a hard lockdown early in the pandemic.
Bars and restaurants are busy, and the only domestic pandemic measures are face mask requirements on planes and public transport.
Yes, but: Relying on New Zealand as a "collapse lifeboat" features one large downside — it has severe seismic activity and happens to be the site of the Earth's last supervolcano eruption, some 26,500 years ago.
The bottom line: So watch out for that.
Go deeper