Oil giants look to reward shareholders amid recovery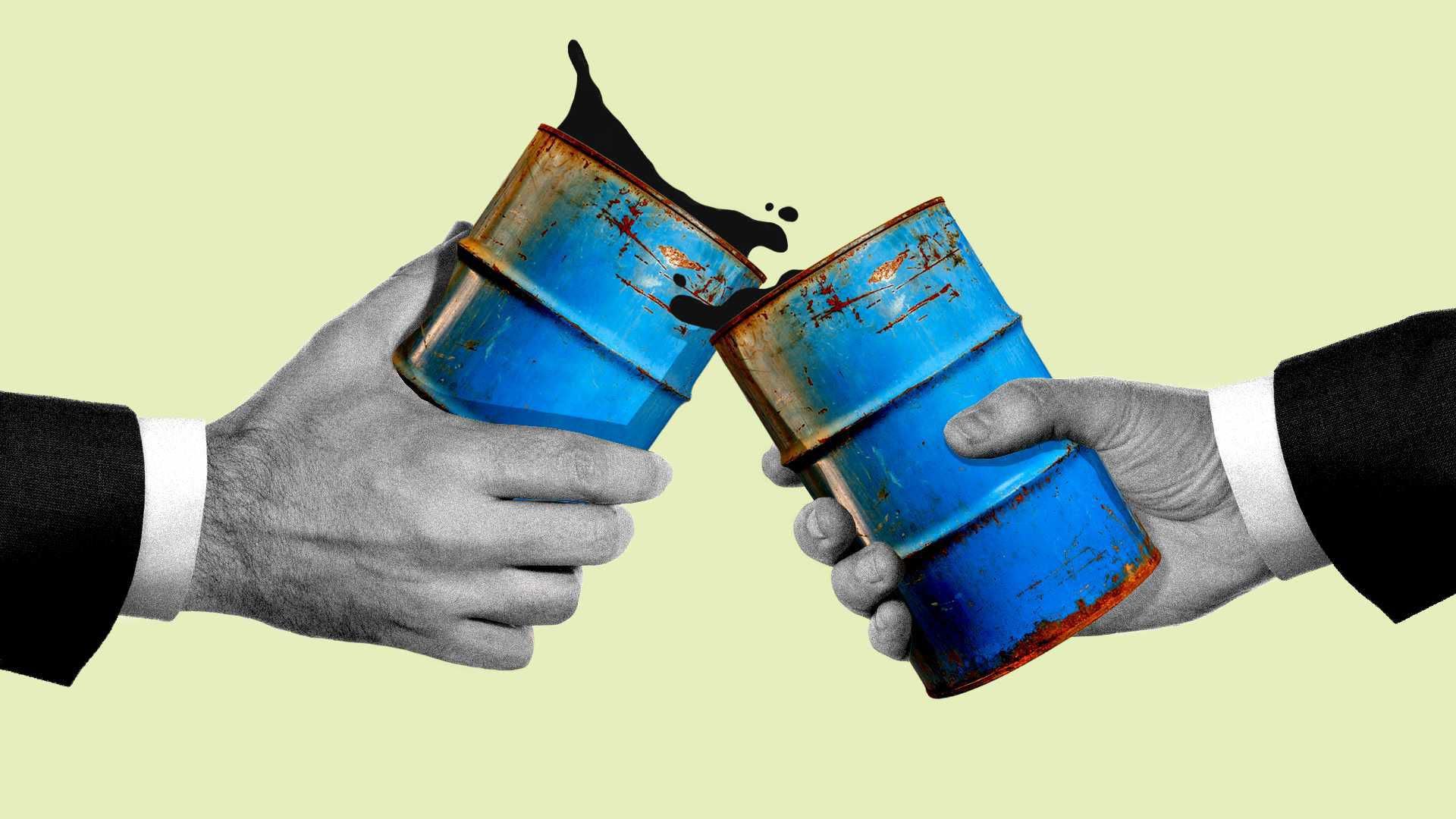 Two oil-and-gas heavyweights — Shell and TotalEnergies — both said they're taking new steps to reward investors as they reported billions of dollars in Q2 profits this morning.
Driving the news: Shell said it's launching $2 billion in share buybacks that it hopes to complete by year's end and it increased dividends to 24 cents per share, a 38% boost from Q1.
The company reported $5.5 billion in adjusted Q2 earnings
Meanwhile, France-based multinational TotalEnergies reported an adjusted profit of $3.5 billion.
The company said it would allocate up to 40% of additional cash flow from Brent crude prices above $60-per-barrel to buybacks.
Another huge oil company, Norway's Equinor, today announced a $300 million tranche of its share buyback program.
The big picture: The moves show Big Oil's reversal of fortune since the pandemic crushed prices and demand last year, leading to steep industry losses.
European majors that are increasingly diversifying into lower carbon sectors are also seeking to show investors that they'll benefit during the transition.
And here's your standing reminder that while they're boosting investment in areas like renewables, power services and EV charging, oil and gas remain their dominant business lines.
Go deeper: Bloomberg has much more on their earnings here.
Speaking of Big Oil and renewables, TotalEnergies and Amazon this morning announced a "strategic collaboration" that includes helping Amazon procure more clean power.
They said they have signed power purchase agreements to provide 474 megawatts of capacity to Amazon in the U.S. and Europe, and they expect to expand the effort to the Middle East and Asia-Pacific region.
Go deeper