SEC boss offers rough roadmap on climate plans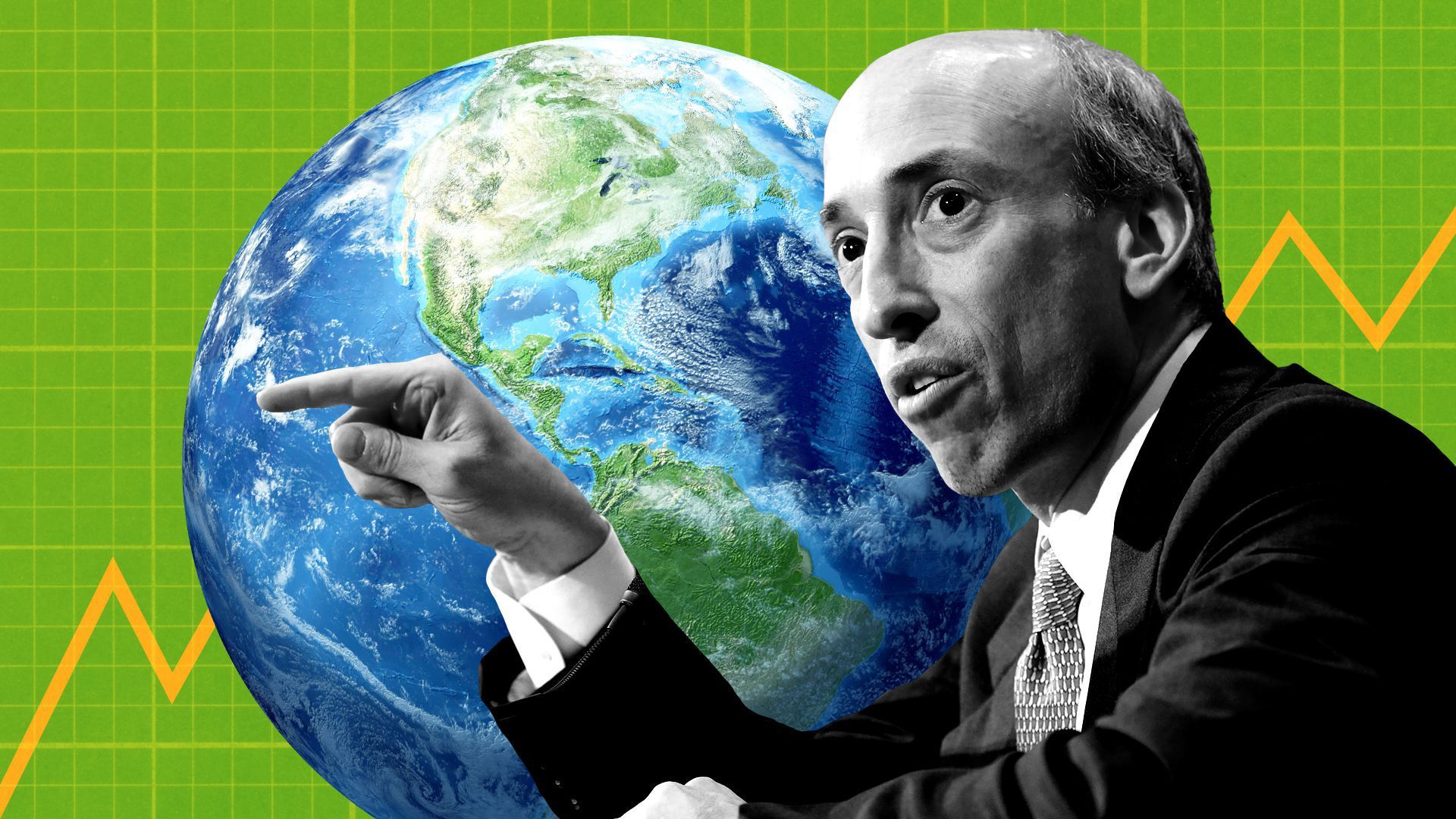 Securities and Exchange Commission chair Gary Gensler yesterday shared his thinking on looming climate risk disclosure rules and said he wants more coherence around climate-friendly investing.
Driving the news: Gensler, in comments yesterday, said he's tasked SEC staff with coming up with a draft regulation by the end of the year.
His remarks, before the group Principles for Responsible Investment, also made the case that there's strong support for the effort.
Gensler noted that 75% of responses to the SEC's solicitation of comments earlier this year back mandatory climate disclosure rules.
What we're watching: Whether they will require disclosure of "Scope 3" emissions — that is, greenhouse gases from the use of a company's products and services in the wider economy. Gensler said staff will explore whether and how such emissions should be disclosed.
He also revealed some other topics in play. Gensler argued that the rules could be an important way for investors to evaluate now-common "net-zero" pledges that companies are making.
Gensler also noted that companies often operate in jurisdictions with emissions-cutting targets. "I've asked staff to consider which data or metrics those companies might use to inform investors about how they are meeting those requirements," he said.
What we don't know: MarketWatch notes that Gensler did not wade into whether the regime will create a safe harbor that shields companies from litigation over the disclosures.
Go deeper