A snapshot of warming's effect on energy use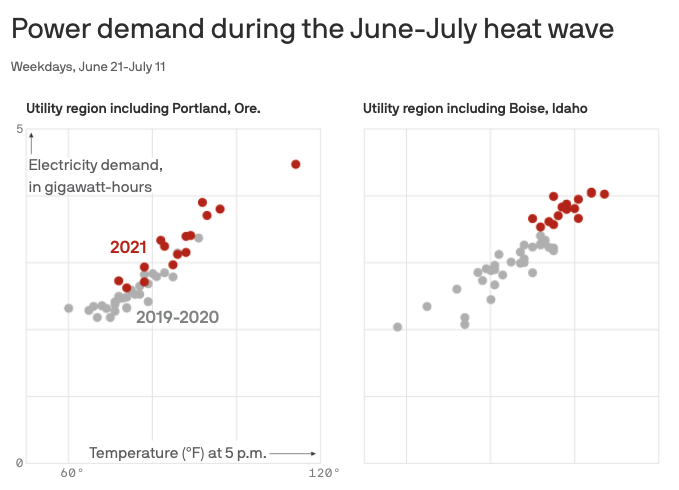 A brief new analysis explores how the staggering Pacific Northwest heat wave led to higher summer power demand — a topic policymakers must grapple with as the planet warms.
Driving the news: The Energy Information Administration looked at demand in several regions at 5 p.m. — when northwest temperatures often peak — in the three weeks after the summer solstice.
The big picture: The chart above captures two of the regions, and as you can see, demand trended significantly higher than the same stretches in 2019 and 2020.
Higher heat prompts increased energy use for air conditioners, fans, dehumidifiers and other equipment, they note.
Air conditioning use is increasing in the region too.
Portland, Oregon hit 116°F during the heat wave, while other Pacific Northwest areas also broke all-time records with similar readings.
How it works: EIA tracked 5 pm demand in regions called "balancing authorities" that contain the three cities they analyzed (two of them are above).
Go deeper