Battery startup claims long-duration breakthrough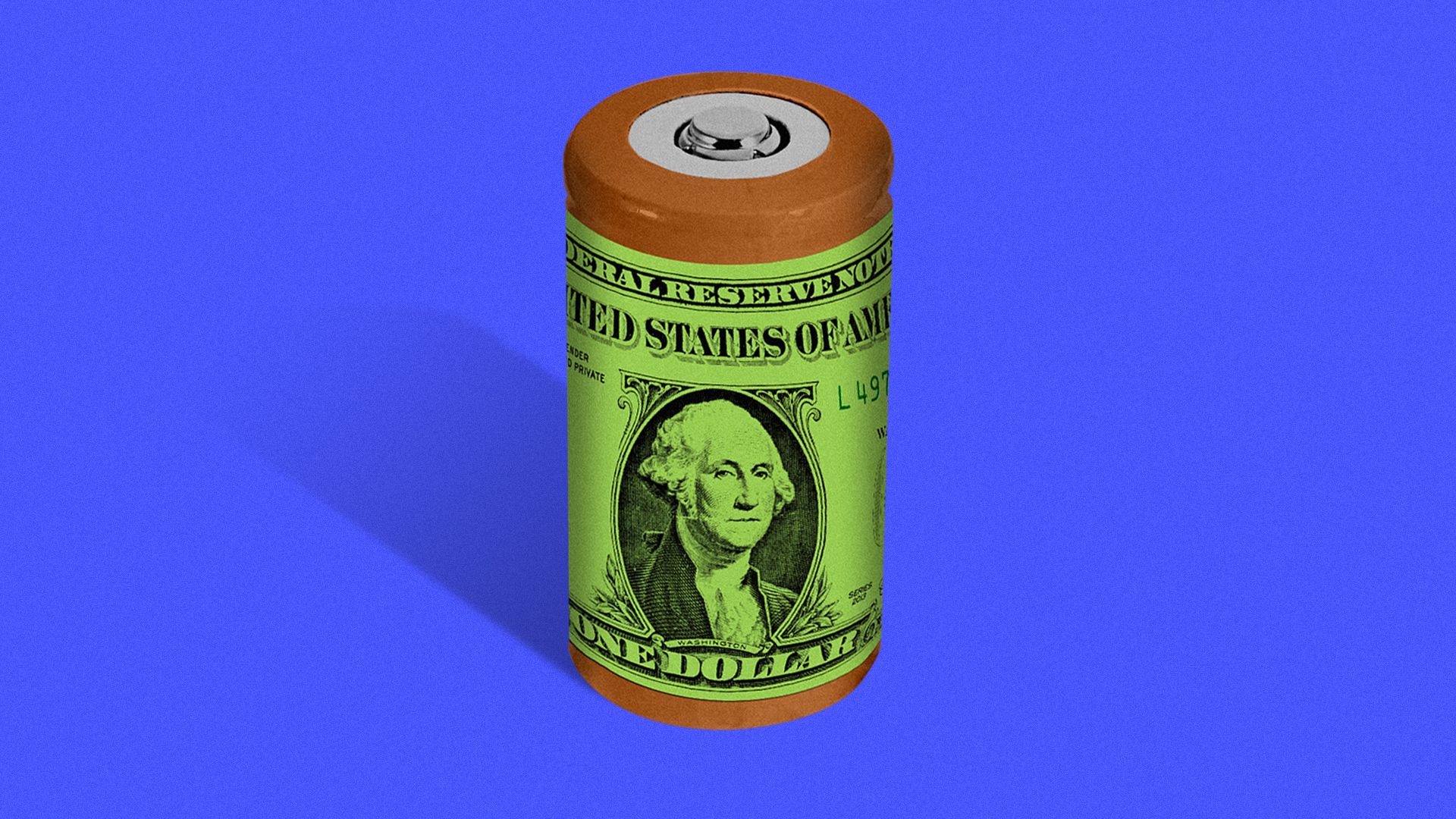 The startup Form Energy says it has developed cost-effective battery chemistry for long-duration storage using abundantly available iron.
Why it matters: Batteries that can hold and discharge energy for many hours or days are key to enabling very high levels of intermittent renewable energy penetration on power grids.
Driving the news: "Form Energy's first commercial product is a rechargeable iron-air battery capable of delivering electricity for 100 hours at system costs competitive with conventional power plants and at less than 1/10th the cost of lithium-ion," Form said.
What's next: Via the Wall Street Journal, which broke the news in a deeply reported behind-the-scenes feature, reports that Form says its product will be ready for commercial deployment in 2025.
The big picture: Various investors of the company based in Somerville, Massachusetts include Bill Gates' Breakthrough Energy Ventures, Italian oil giant Eni and Energy Impact Partners.
Form yesterday announced a $200 million series D funding round led by metals giant ArcelorMittal.
The companies are "working jointly on the development of iron materials which ArcelorMittal would non-exclusively supply for Form's battery systems," Form said.
Catch up fast: The Energy Department last week unveiled an initiative aimed at cutting the costs for grid-scale, long-duration energy storage by 90% within this decade.
Companies are developing competing battery chemistries but also other technologies like thermal systems using molten salts and other materials, compressed air and several other concepts.
What they're saying: "There is a Cambrian explosion of new storage technologies and in a Darwinian sense, they are not all going to survive. But the prize is huge both for investors and for society," clean energy expert Ramez Naam tells the WSJ.
Go deeper