What's next for the Energy Department's loan programs office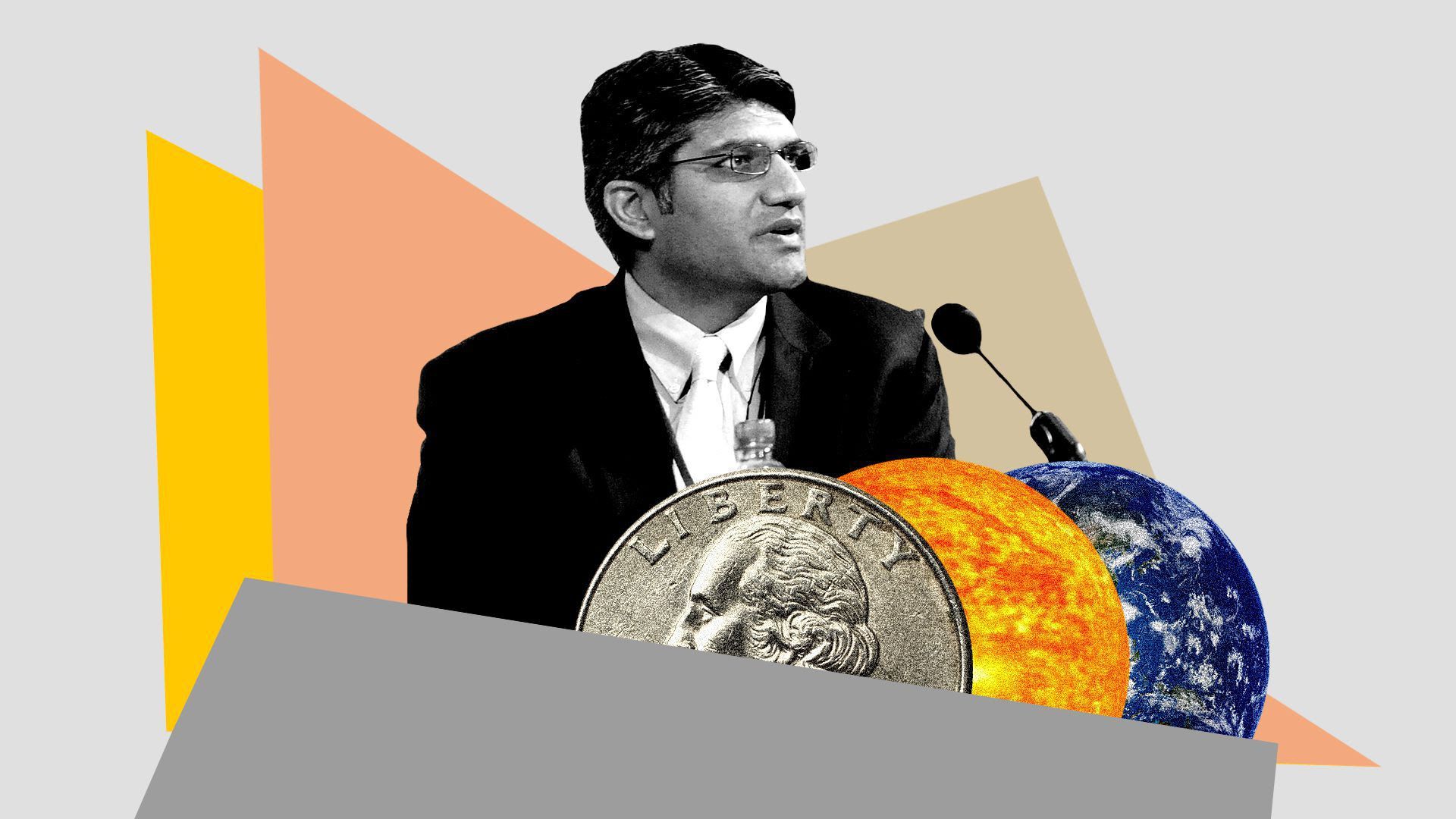 Clean technology companies have certainly taken notice of the Energy Department's moves to revive its loan programs office.
Driving the news: "Today we're already averaging about $7 billion of applications a month and more are coming every day," Jigar Shah, who heads the office, tells IHS Markit in a newly posted interview.
"We've got about 40 applications that we know about that are being actively being put together," he said.
They include advanced nuclear, renewables, efficiency, carbon storage, EV and battery manufacturing, critical minerals and more, Shah said in the "CERAWeek Conversations" series.
Why it matters: The office is a tool for DOE, using existing powers, to bolster deployment of climate-friendly technologies, but it was largely fallow in the Trump years.
The program, which financed Tesla in 2010, other successful projects but also some duds (famously Solyndra), currently has nearly $44 billion worth of financing authority.
What they're saying: Here's more from the wide-ranging interview...
Shah discussed the office's role in a wider effort to address the "wholly unacceptable" pace at which climate solutions are being deployed in the U.S.
He said deployment is around $200 billion annually and should get to $1 trillion to achieve U.S. climate goals.
One of the barriers, he notes, is a knowledge deficit in project finance and development. "Today we perennially have too much money and not enough projects," Shah said.
Shah also touched on specific technologies, at one point noting, "We're going to be doing several billion dollars' worth of geothermal loan guarantees."
Go deeper