PG&E announces plans to bury 10,000 miles of its power lines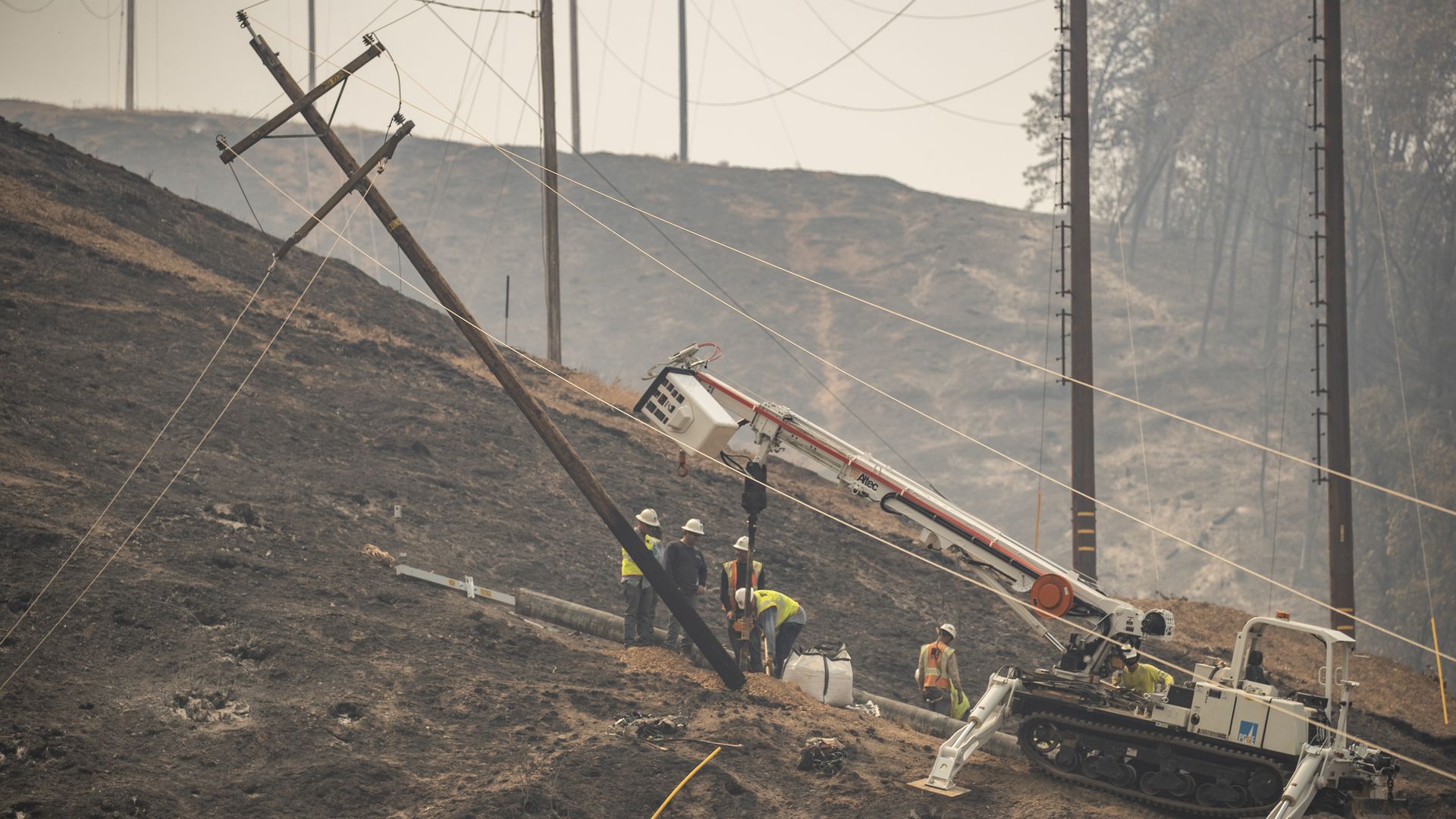 Pacific Gas & Electric, California's largest power company, announced Wednesday plans to bury 10,000 miles of its power lines to reduce its future liability for damages from wildfires sparked by its equipment.
Why it matters: The announcement comes just days after the company told the state that malfunctions with one of its utility poles may have caused the Dixie Fire, which has burned at least 85,000 acres.
PG&E's equipment also ignited the 2018 Camp Fire, which killed 85 people and destroyed the town of Paradise.
How it works: Because California has a liability rule that allows property owners to sue public utility companies for damages, PG&E will always be responsible for damages caused by wildfires set by its equipment.
The big picture: PG&E's plan is a massive undertaking that could cost between $15 billion and $20 billion, Patricia Poppe, chief executive of PG&E's parent company, said Wednesday, according to the New York Times.
The California utility currently manages more than 25,000 miles of overhead power lines in areas prone to wildfires.
Company officials said they hope to install 1,000 miles or more of underground power lines each year, according to the Times.
Go deeper: Wildfires mushroom in West amid heat, drought, prompting evacuations
Go deeper