Scientists say pup births are hopeful sign for wolves in Isle Royale National Park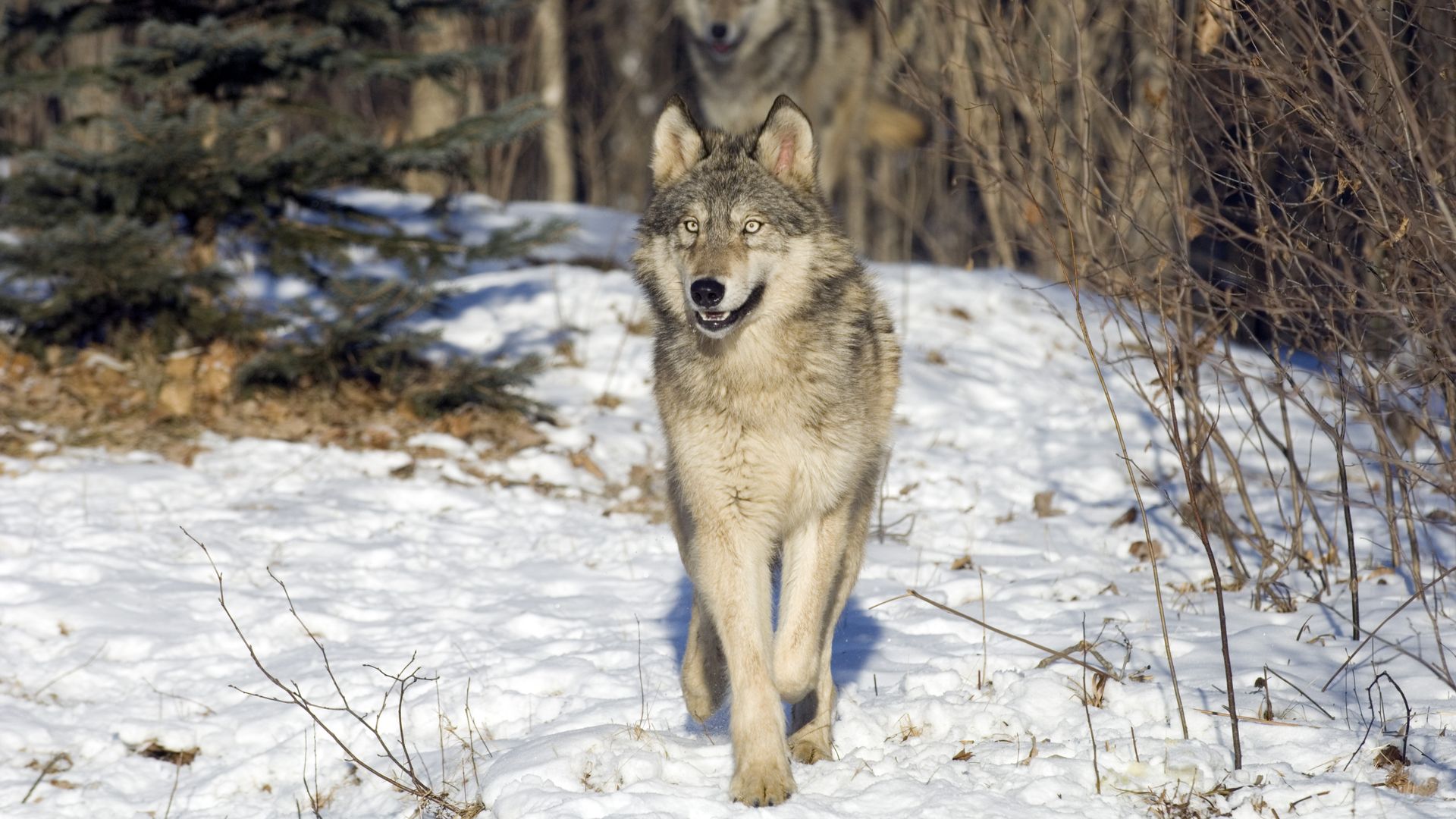 Scientists said Monday wolf pup sightings on Isle Royale are a hopeful sign that the effort to restore the predator species' population is making an impact in the U.S. national park, AP reports.
Why it matters: Wolves are an apex predator and key to healthy ecosystems. The Isle Royale population numbered between 12 and 14 during the last survey Michigan Tech researchers conducted in the winter of 2020.
Details: It's unclear how many gray wolves navigate the island chain, but remote cameras and additional clues suggest that at least two litters of pups were born in the area last year.
Scientists with Michigan Tech, the National Park Service and State University of New York are working to produce a population estimate.
The big picture: Wolves are believed to have migrated to Isle Royale from Minnesota or the Canadian province of Ontario in the 20th century. On the island, they keep the park's moose herd from outgrowing its food supply.
Scientists say the drastic decline in the wolves' population in the past decade is primarily due to inbreeding. The moose herd consequently boomed, leading to starvation and oftentimes death.
In 2018, the population dropped to two wolves, spurring efforts to repopulate. The National Park Service took 19 wolves from Minnesota, Ontario and Michigan's Upper Peninsula to the Isle Royale by airlift.

The park hopes to have 20–30 wolves in three to five years.
The bottom line: "A healthy park ecosystem includes a variety of wildlife and abundant food sources," Christine Goepfert, Midwest associate director for the National Parks Conservation Association, told AP.
"As wolves bounce back after nearly disappearing from the park, their presence as a predator on the island will help all wildlife and native plants thrive at Isle Royale."
Go deeper