Heat wave becomes challenge for Oregon, Washington vineyards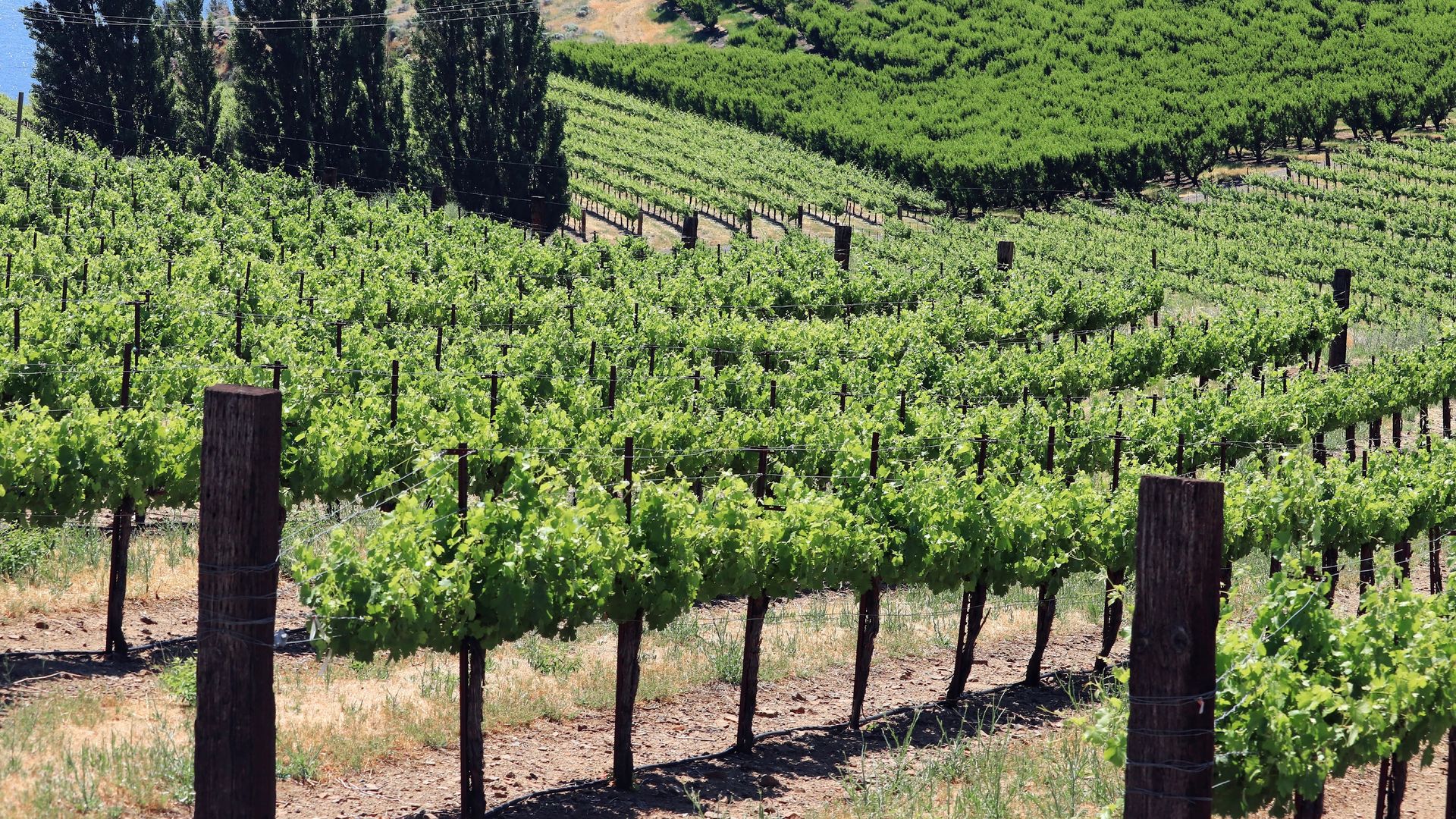 The heat wave that ravaged the Pacific Northwest signaled trouble for winemakers in Oregon and Washington, who fear the high temperatures could return and spur dangerous wildfires, AP reports.
Driving the news: The grapes suffered little, if any, damage in June, when temperatures hit 120 degrees Fahrenheit. "Earlier or later in the growing season, it could have been disastrous," AP writes. Wineries in the Pacific Northwest intend to shield their crops from being toasted.
Many wineries around the world started planning for warming climates by moving to cooler areas, planting varieties that do better in heat and drought, and shading their grapes with leaf canopy.
Some workers leave more grapes on the vine so the fruit can ripen at a slower pace.
The big picture: A recent heat wave in Oregon and Washington killed almost 2oo people, the New York Times notes. Field workers in particular are at risk when faced with the high temperatures.
In Oregon, a farmworker collapsed and died in 104-degree weather moving irrigation lines at a plant nursery.
The state of Oregon on Thursday adopted an emergency rule that strengthens requirements for employers to ensure that workers can persist in extreme heat, including expanding shaded areas and increasing access to water, per AP.
Similarly, Washington state on Friday announced emergency rules to provide more protections for field workers amid the hot weather.
Go deeper