Charting renewables' pandemic surge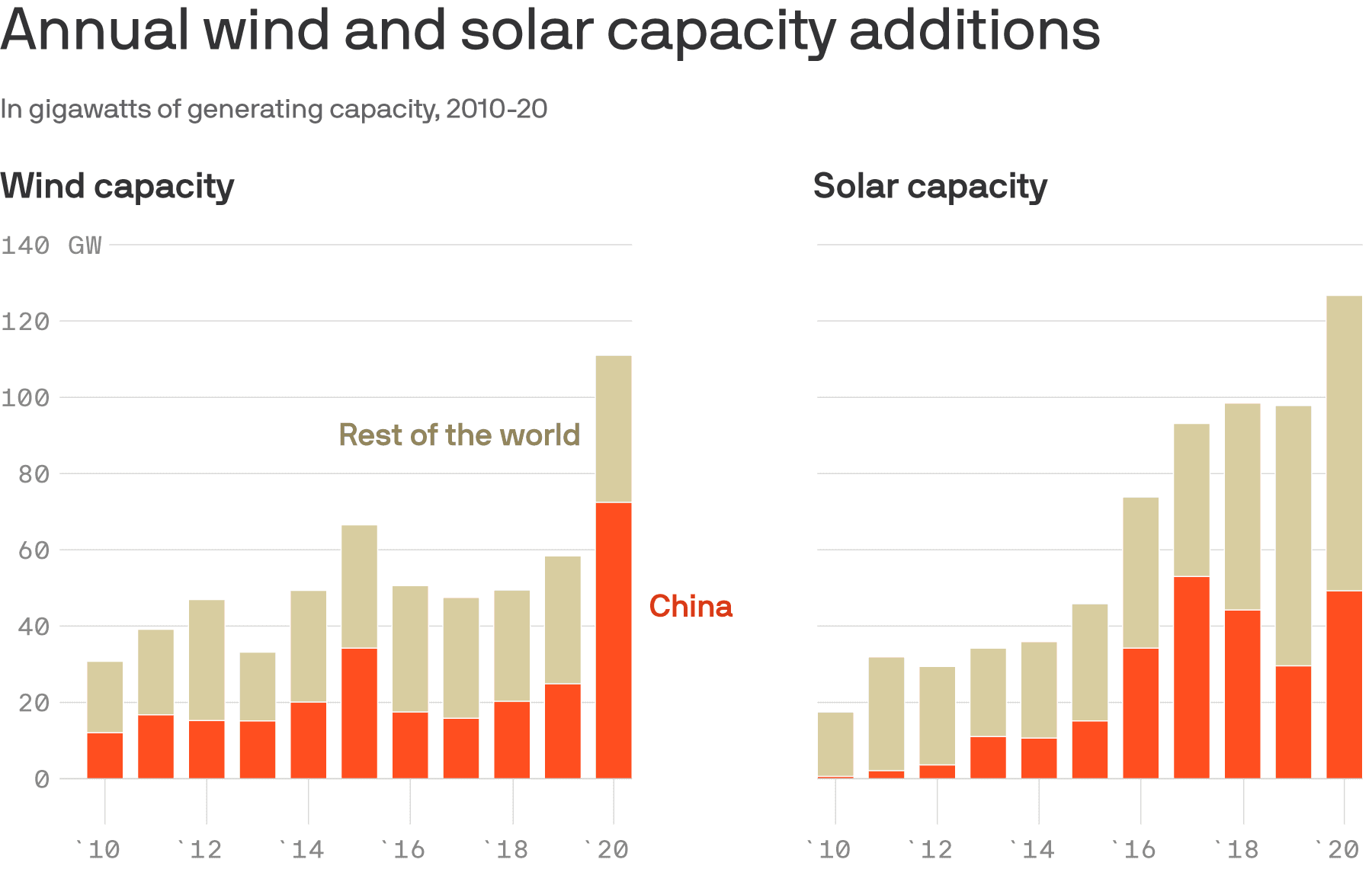 Wind and solar power grew by record amounts last year, BP notes in its latest detailed and wide-ranging annual look at global energy statistics and trends.
The big picture: The pandemic helped to push CO2 emissions from energy use down 6.3%, the largest decline since the end of World War II, amid steep declines in oil and coal use.
Last year renewables share of global power generation rose to 11.7% while coal's share fell to 35.1%, which BP notes is a new low in its dataset.
Yes, but: Emissions are rebounding, and BP chief economist Spencer Dale notes in the report:
"[F]rom a forward-looking perspective, the rate of decline in carbon emissions observed last year is similar to what the world needs to average each and every year for the next 30 years to be on track to meet the Paris climate goals."
Go deeper: Reuters has detailed coverage here, while Nikos Tsafos of the Center for Strategic and International Studies offers helpful observations here.
Go deeper