House progressives lay down their infrastructure marker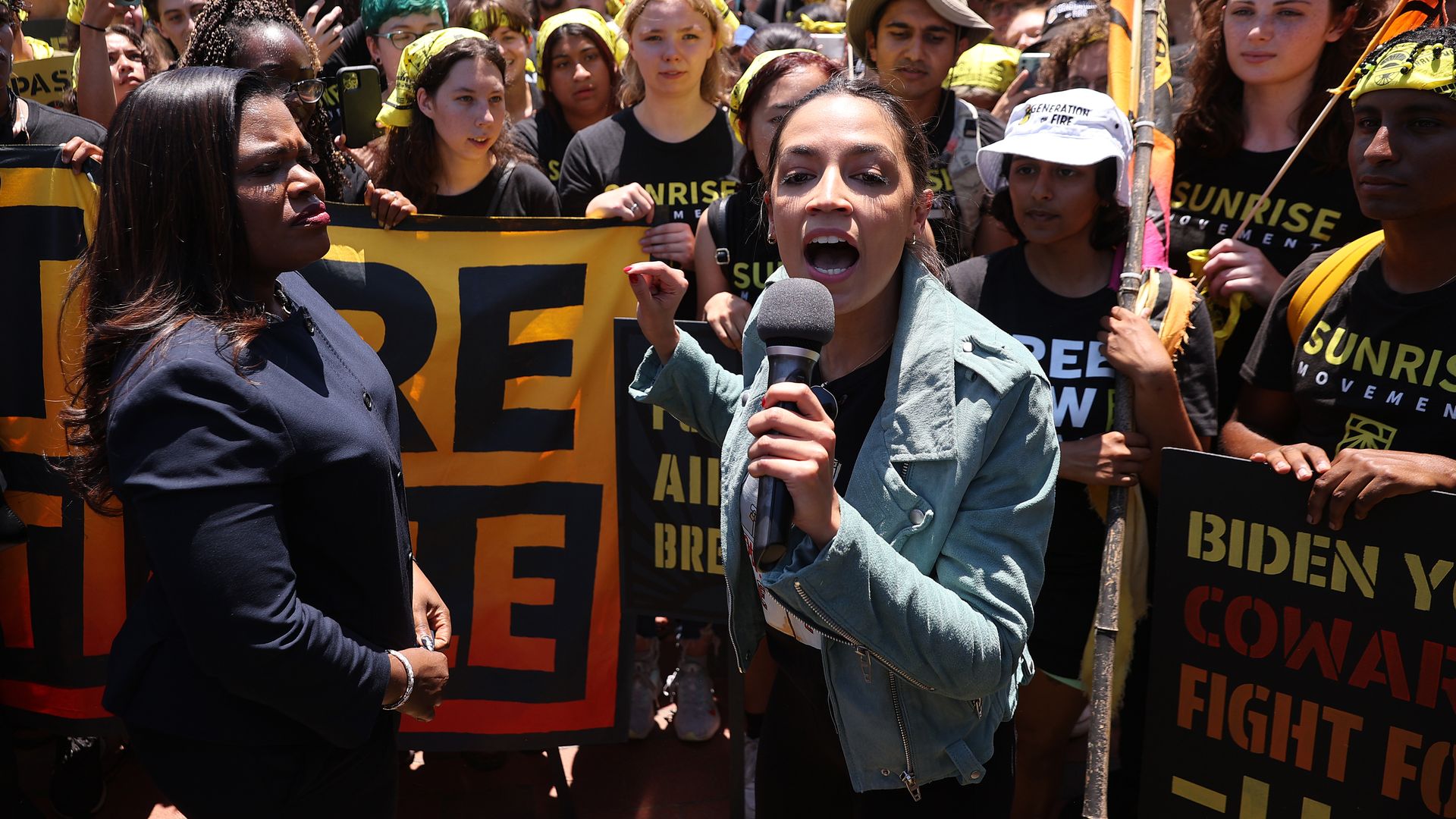 House Speaker Nancy Pelosi is hearing from her left flank about climate spending they want in the Democratic reconciliation package.
Driving the news: 11 progressive House Democrats led by Rep. Cori Bush, in a new letter first obtained by CBS, call for various provisions, including "$250 billion in climate and environmental justice funding for local governments" and $1 trillion to "build public renewables with union labor."
They also want $600 billion in various transit, rail, EV and other transportation finance and $132 billion for a "Civilian Climate Corps."
Writers of the letter include Reps. Alexandria Ocasio-Cortez, Ayanna Pressley and the rest of "The Squad," as well as House Progressive Caucus chair Pramila Jayapal.
The big picture: The proposed spending would go beyond even what the White House first proposed in March, let alone the much smaller sums for clean energy and climate in the bipartisan infrastructure framework.
Quick take: The letter signals how Democrats will face big hurdles crafting a reconciliation measure that can unite their caucus, which has razor-thin margins in both chambers.
However, the letter does not threaten to oppose the package if the proposed spending levels are not met.
Go deeper