EU hits Volkswagen, BMW with $1 billion fine over emissions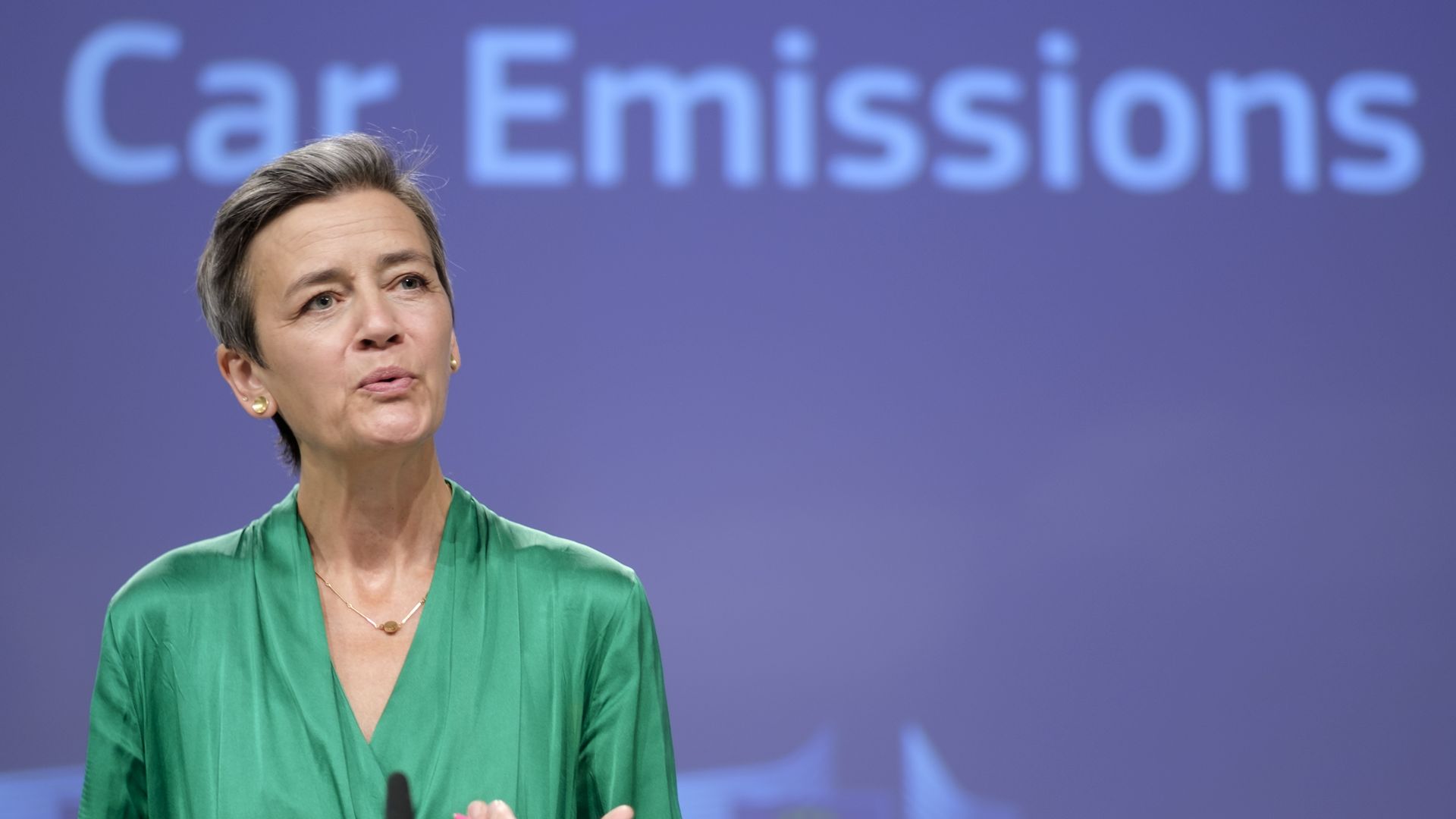 European regulators on Thursday announced a $1 billion fine against the Volkswagen Group and BMW for running afoul of antitrust rules by "colluding on technical development in the area of nitrogen oxide cleaning."
Driving the news: The European Commission's Margrethe Vestager, the top antitrust official, said the settlement is about "how legitimate technical cooperation went wrong."
Volkswagen, Daimler and BMW had the technology to cut air pollution beyond what EU standards required, but "avoided to compete on using this technology's full potential to clean better than what is required by law," she said in a statement.
Why it matters: Reuters reports that the case "sets a precedent by extending the application of European competition law to technical-level talks between industry players."
Catch up fast: The fine addresses activities between 2009 and 2014. Daimler was not penalized because it "revealed the existence of the cartel" to officials, the announcement states.
Go deeper