The carbon removal market is expanding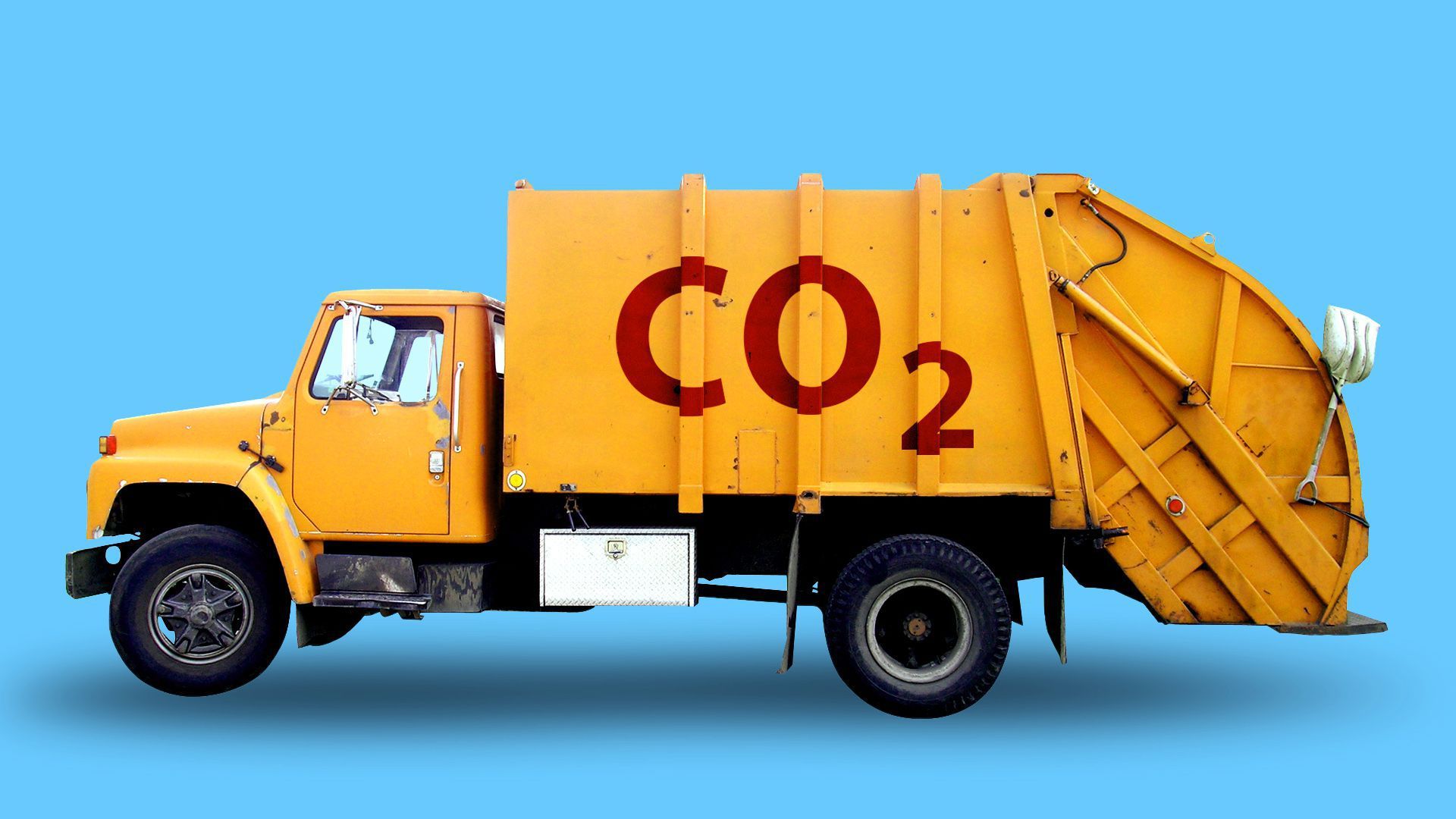 Carbon Engineering, a firm looking to commercialize nascent "direct air capture" tech, just unveiled a new retail offering for its services in partnership with the firm BeZero Carbon.
Driving the news: The new service is basically about buying future removal in smaller amounts than the startup has previously offered and packaging them with other removal options via BeZero.
Carbon Engineering is planning to build commercial-scale facilities. Ahead of that construction, BeZero has "pre-purchased" removal that it will, in turn, sell to clients, which can also be part of a "basket" of "removal offsets."
Catch up fast: Carbon Engineering opened its doors for removal purchases earlier this year, with inaugural customer Shopify ordering 10,000 tons of CO2 removal.
But that service has a minimum purchase of 100 tons. Customers pre-purchasing through BeZero's platform buy removal amounts of any size, Carbon Engineering tells Axios, which expands the pool of companies and people.
The big picture: It's the latest sign of an expanding suite of ways that businesses — and even individual clients — can purchase services or make investments that, if all goes well, will directly result in the removal of CO2 already in the atmosphere.
Here are some other examples (not a complete list)...
May brought the launch of the nonprofit group Climate Vault. It's complicated but involves the purchase of emissions permits from regulated trading markets, which are then monetized to finance removal efforts.
The Swiss DAC firm Climeworks launched a retail subscription service in 2019.
The startup Nori has launched a soil carbon removal market.
Last month Nasdaq took a majority stake in the firm Puro.earth, a business-to-business trading marketplace for carbon removal credits.
Elsewhere, the online payments company Stripe last year launched "Stripe Climate," which allows users of its platform to direct some revenues toward companies investing in CO2 removal tech.
Why it matters: There's growing interest in CO2 removal, a basket of tech and methods like direct air capture, afforestation, carbon mineralization and much more.
Corporate heavyweights including Amazon, Microsoft, BP, Chevron and Bill Gates' Breakthrough Energy Ventures are investing in various kinds of "negative emissions" startups.
It comes at a time when global efforts to cut emissions are nowhere near on the scale needed to meet the goals of the Paris agreement.
A major 2018 report by the United Nation's science panel found that pathways to limiting warming to 1.5ºC — the Paris deal's most ambitious goal — rely on varying levels of removal.
Yes, but: Removal doesn't replace the need for steep emissions cuts to meet the Paris Agreement goals, and verification can be a mixed bag too.
Also, it's extremely unclear when and to what degree carbon removal will be deployed at a significant scale.
Experts warn that potential carbon removal deployment in the future should not be used to delay or weaken emissions mitigation, especially given all the uncertainties.
Go deeper