OPEC's stalemate fuels White House worries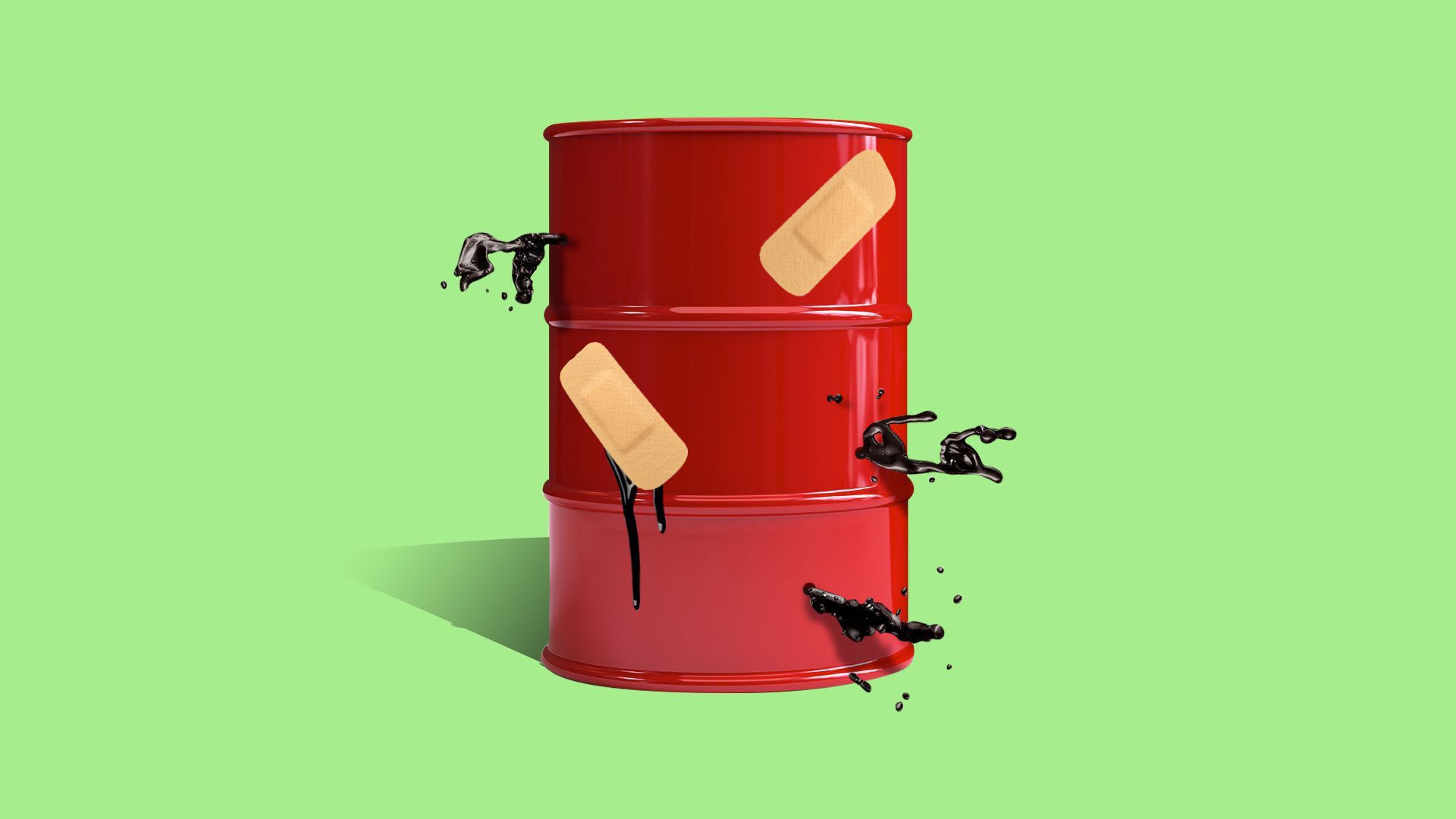 U.S. oil prices reached a six-year high Tuesday morning after OPEC+ talks on production increases fell apart in recent days — a stalemate that will add more upward pressure on rising U.S. gasoline prices. The White House wants more OPEC+ barrels on the market.
Driving the news: OPEC and allied producers led by Russia deadlocked on specifics of their ongoing return from joint production curbs last year when the pandemic crushed demand.
The United Arab Emirates is upset with how its production would be allotted under the complicated formula, per multiple reports.
WTI, the U.S. benchmark, reached almost $77 earlier in the day.
Why it matters: Unless something changes, more barrels the market had been expecting next month won't arrive.
"The additional 500,000 to one million barrels a day increase in production expected won't be materialising for now. Given the oil market is so tight, prices are unsurprisingly on the rise," Oanda analyst Sophie Griffiths said in a note Tuesday.
The big picture: U.S. gasoline prices are at their highest levels in over six years as summer travel is underway, and currently average around $3.13-per-gallon as of Tuesday morning, according to AAA.
"The United States is closely monitoring the OPEC+ negotiations and their impact on the global economic recovery from the COVID-19 pandemic," a White House spokesperson said Monday.
The spokesperson said U.S. officials "have been engaged with relevant capitals to urge a compromise solution that will allow proposed production increases to move forward."
Reuters' piece on the White House statement notes that rising oil prices are fueling inflation concerns and that White House aides want stable market conditions.
Republicans, per Politico, are seeking political mileage from gas price increases.
What they're saying: Goldman Sachs analysts say higher prices are expected as physical markets tighten, but suggest that outright chaos is unlikely.
"Big picture, the differences between both parties seem surmountable as they agree on ramping-up production into year-end with the still high uncertainty for 2022 oil balances making a pledge to any long-term commitment unnecessary today," they write in a note.
What we don't know: The OPEC+ endgame.
"The situation can still change of course and prices can normalize as unofficial talks are always ongoing and there could be a sudden breakthrough," Rystad Energy analyst Louise Dickson said in a note.
But Dickson adds, "The lack of an official new meeting date is worrying the market."
Go deeper