Big Oil faces new pressure after Exxon lobbyist's comments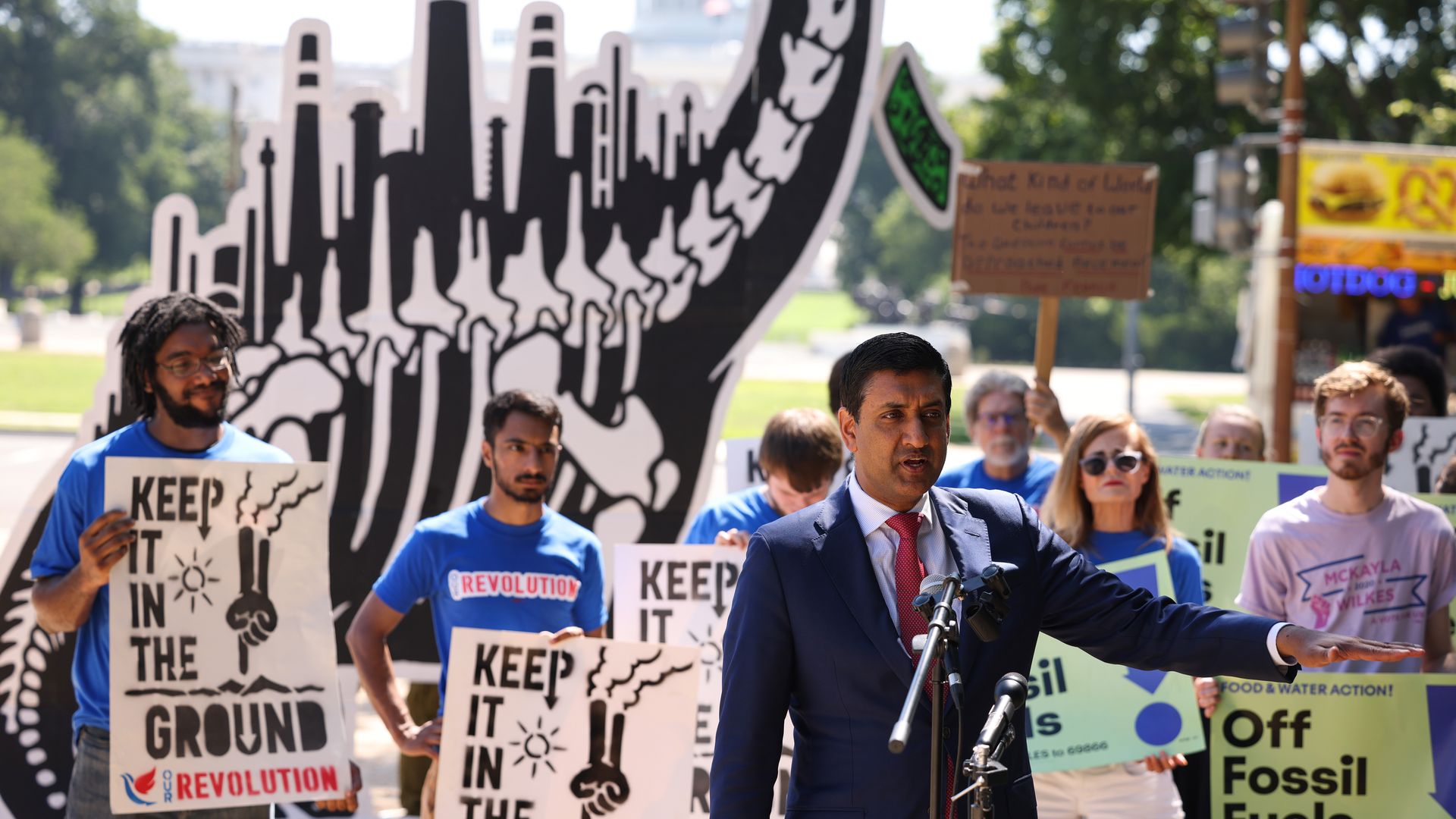 House Democrats this week plan to demand that executives from oil giants including Exxon testify this fall and want documents from the industry about climate change, the New York Times reports.
Driving the news: Rep. Ro Khanna, who heads the environment subcommittee of the House Oversight and Reform Committee, tells the NYT that his panel will issue letters this week to major oil companies and trade groups.
Khanna has previously announced a hearing this fall on "climate disinformation & the coordinated attack on scientific truth among polluters and their lobbyists."
Khanna has also said the committee will consider subpoenas if executives decline invitations.
Why it matters: The planned hearing will likely get a lot more attention after Greenpeace published comments last week from a senior Exxon lobbyist.
The lobbyist discussed Exxon's past funding of "shadow groups" that disputed climate science.
Keith McCoy — who spoke to a Greenpeace activist posing as a corporate recruiter — also said Exxon knows that a carbon tax won't happen despite their support.
CEO Darren Woods has called McCoy's comments an inaccurate portrayal of Exxon's carbon pricing stance.
Go deeper